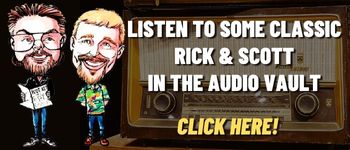 A quick look at Today in History, check out some Celebrity Birthdays, and find out what Days of the Year to celebrate.
TODAY IN HISTORY:
1776 – Church bells (and the Liberty Bell) rang after Col. John Nixon delivered the first public reading of the United States Declaration of Independence at Independence Square in Philadelphia, PA.
1865 – C.E. Barnes recieved a patent for the machine gun.
1879 – The first ship to use electric lights departed from San Francisco, CA.
1881 – Edward Berner, druggist in Two Rivers, WI, poured chocolate syrup on ice cream in a dish to create an ice cream sundae. Prior to this, chocolate syrup had only been used for making ice-cream sodas.
1889 – "The Wall Street Journal" was first published.
1889 – The last bare-knuckle fight championship took place on this date. John L. Sullivan defeated Jake Kilrain in 75 rounds (yes, 75!).
1907 – Florenz Ziegfeld staged his first "Follies" on the roof of the New York Theater in New York, NY.
1932 – The Dow Jones Industrial Average reached its lowest level of the Great Depression, closing at 41.22.
1948 – The U.S. Air Force accepted its first female recruits into a program called Women of the Air Force (WAF).
1958 – The first gold record album was presented by the Recording Industry Association of America (RIAA). The award went to the soundtrack "Oklahoma!"
1969 – The game "Twister" received a patent from the U.S. Patent Office.
1978 – The movie "Foul Play" opened in San Francisco, CA. This was the first movie for "Saturday Night Live" star Chevy Chase.
1985 – "Playboy" and "Penthouse" magazines went on sale that both featured nude pictures of Madonna.
1988 – Stevie Wonder announced he would run for mayor of Detroit in 1992. He never ended up doing so.
1991 – The TV game show "Shop 'til You Drop" debuted.
1992 – The primetime TV soap opera "Melrose Place" premiered on CBS.
2000 – J.K. Rowling's "Harry Potter and the Goblet of Fire" was released. It was the fourth book in the Harry Potter series.
2011 – Former First Lady Betty Ford passed away at the age of 93.
2011 – Space Shuttle Atlantis was launched for the final mission of the Space Shuttle program.
2011 – The movie "Horrible Bosses", starring Jason Bateman, Charlie Day, Jason Sudeikis, Jennifer Aniston, Colin Farrell, Kevin Spacey, and Jamie Foxx, premiered in theaters.
2016 – The animated film "The Secret Life of Pets" premiered in theaters.
2021 – President Joe Biden announced that the official conclusion of the United States involvement in the War in Afghanistan would be on August 31, 2021.
BIRTHDAYS:
Steve Lawrence – 88 years old (1935) – Entertainer
Jeffrey Tambor – 79 years old (1944) – Actor (TV's "Arrested Development", "The Larry Sanders Show")
Wolfgang Puck – 74 years old (1949) – Chef
Anjelica Huston – 72 years old (1951) – Actress ("The Grifters", "Enemies: A Love Story", "The Royal Tenenbaums", "Adams Family Values")
Kevin Bacon – 65 years old (1958) – Actor ("Footloose", "Apollo 13", "Sleepers")
Andy Fletcher – 62 years old (1961) – Keyboardist (Depeche Mode)
Toby Keith – 62 years old (1961) – Country Singer
Joan Osborne – 61 years old (1962) – Singer
Beck – 53 years old (1970) -Singer, songwriter
TODAY IS:
National Chocolate with Almonds Day
For additional information check out websites like: www.on-this-day.com, www.born-today.com, www.famousbirthdays.com, www.daysoftheyear.com, and www.nationaldaycalendar.com.