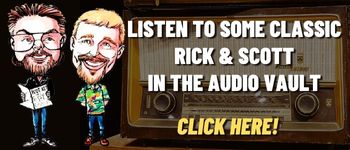 A quick look at Today in History, check out some Celebrity Birthdays, and find out what Days of the Year to celebrate.
TODAY IN HISTORY:
1776 – The United States Declaration of Independence was read to Gen. George Washington's troops in New York.
1850 – President Zachary Taylor died after eating raw fruit and iced milk. Vice President Millard Fillmore became President after Taylor's passing.
1868 – The 14th Amendment to the U.S. Constitution was ratified. This amendment granted citizenship to and protect the civil liberties of recently freed slaves. It prohibits states from denying or abridging the privileges or immunities of citizens of the United States, depriving any person of his life, liberty, or property without due process of law, or denying to any person within their jurisdiction the equal protection of the laws.
1872 – John Blondel patented the doughnut cutter.
1877 – Alexander Graham Bell, along with Gardiner Greene Hubbard, Thomas Sanders and Thomas Watson, formed the Bell Telephone Company.
1877 – The very first Wimbledon Tennis Championship was held.
1878 – Henry Tibbe patented the corncob pipe.
1892 – The first concrete road in the U.S. was completed in Bellefontaine, OH. The first asphalt road was laid down in July 1870 in Newark, NJ.
1893 – Daniel Hale Williams performed the first open heart surgery. He later founded Provident Hospital, the first non-segregated hospital in the United States.
1922 – Johnny Weissmuller (who later played "Tarzan") became the first person to swim the 100 meters freestyle in less than a minute.
1937 – The silent film archives of Fox Film Corporation were destroyed by a vault fire.
1955 – The song "Rock Around the Clock" by Bill Haley & His Comets hit #1 on Billboard's Pop charts, marking the first time a rock and roll recording hit #1
1956 – A TV show called "Bandstand", hosted by Dick Clark debuted in Philadelphia, PA. The show later moved to ABC and the name was changed to "American Bandstand".
1962 – Andy Warhol opened his first solo art show that included 32 portraits of Campbell's soup cans.
1968 – The first indoor All-Star baseball game was played at the Astrodome in Houston, TX.
1981 – The Nintendo video game "Donkey Kong" was released. (It was also the debut of "Mario", Nintendo's future mascot.)
1977 – Elvis Costello quit his day job as a computer operator at a cosmetic factory.
1978 – Boxer Larry Holmes beat Ken Norton for the heavyweight championship.
1981 – Two iconic video game characters were introduced when Mario battled a big ape in the game "Donkey Kong".
1983 – The Police's single "Every Breath You Take" began a nine-week stretch at the #1 spot on the Pop Chart.
1985 – Joe Namath signed a five-year pact with ABC-TV to provide commentary for "Monday Night Football". He reportedly earned $1 million a year.
1995 – The Grateful Dead gave their last concert with Jerry Garcia at Chicago's Soldier Field. Garcia died the following month of a heart attack.
1997 – Mike Tyson was banned from boxing for 15 months and fined $3 million for biting the ear of Evander Holyfield during a match.
1999 – The movie "American Pie" premiered in theaters. The film was written by Adam Herz, who grew up in East Grand Rapids, MI.
2003 – The first Pirates of the Caribbean movie, "The Curse of the Black Pearl", premiered in theaters.
2004 – A federal judge denied Martha Stewart's request for a new trial.
2004 – The movie "Anchorman", starring Will Ferrell, premiered in theaters.
2005 – Skateboarder Danny Way rode down a large ramp and jumped across the Great Wall of China. In doing so, he became the first person to ever clear the wall without the aid of a motor.
2010 – The animated movie "Despicable Me" was released in theaters.
2018 – Starbucks announced it would stop using plastic straws by 2020, reducing use of more than 1 billion straws a year.
BIRTHDAYS:
Richard Roundtree – 81 years old (1942) – Actor ("Shaft")
Dean Koontz – 78 years old (1945) – Author
O.J. Simpson – 76 years old (1947) – Football player, actor
Chris Cooper – 72 years old (1951) – Actor ("Adaptation", "The Muppets", "Seabiscuit", "The Bourne Identity", "American Beauty")
John Tesh – 71 years old (1952) – Musician, television & radio personality
Debbie Sledge – 69 years old (1954) – Singer (Sister Sledge)
Jimmy Smits – 68 years old (1955) – Actor ("L.A. Law", "NYPD Blue", "The West Wing")
Tom Hanks – 67 years old (1956) – Actor (TVs "Bosom Buddies, movies "Philadelphia", "Forest Gump", "Big", "Saving Private Ryan", "Apollo 13" and many others)
Marc Almond – 66 years old (1957) – Singer (Soft Cell)
Kelly McGillis – 66 years old (1957) – Actress ("Witness", "Top Gun", "Babe")
Jim Kerr – 64 years old (1959) – Lead Singer (Simple Minds)
Courtney Love – 59 years old (1964) – Musician, Actress (Hole, "The People vs. Larry Flynt", "Man on the Moon")
Frank Bello – 58 years old (1965) – Bass guitarist (Anthrax)
Scott Grimes – 52 years old (1971) – Actor
Enrique Murciano – 50 years old (1973) – Actor ("Without a Trace")
Jack White – 48 years old (1975) – Singer (The Raconuters, White Stripes). Born in Detroit, MI.
Fred Savage – 47 years old (1976) – Actor ("The Wonder Years", "Working")
TODAY IS:
For additional information check out websites like: www.on-this-day.com, www.born-today.com, www.famousbirthdays.com, www.daysoftheyear.com, and www.nationaldaycalendar.com.