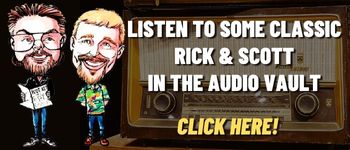 A quick look at Today in History, check out some Celebrity Birthdays, and find out what Days of the Year to celebrate.
TODAY IN HISTORY:
1641 – The first Christian religious service in Michigan was led by two French Jesuit missionaries in Sault Ste. Marie, MI.
1881 – Edward Leveaux received a patent for his player piano.
1895 – The first U.S. Open golf tournament took place in Newport, RI.
1909 – The first airship race in the U.S. took place in St. Louis, MO.
1915 – The Dinosaur National Monument was established. The area covered part of Utah and Colorado.
1927 – Gutzon Borglum began carving on Mount Rushmore in South Dakota.
1931 – The Chester Gould comic strip "Dick Tracy" made its debut in the Detroit Daily Mirror.
1933 – "Esquire" magazine was published for the first time.
1957 – The television show "Leave it to Beaver", starring Jerry Mathers, debuted on CBS.
1957 – The Soviet Union launched Sputnik I into orbit around the Earth. It was the first manmade satellite to enter space. The satellite fell out of orbit on January 4, 1958.
1958 – The first trans-Atlantic passenger service begins with flights between London, England and New York, NY operated by British Overseas Airways Corporation.
1965 – Pope Paul VI arrived in New York, NY, the first Pope to visit the Americas.
1976 – Barbara Walters joined Harry Reasoner at the anchor desk of the TV's "ABC Evening News" for the first time.
1983 – Richard Noble set a new land speed record of 633.468 miles per hour, driving Thrust2 at the Black Rock Desert in Nevada.
1986 – CBS news anchor Dan Rather was attacked by two men yelling "What's the frequency, Kenneth?". The band REM used the phrase for a song title a decade later.
1987 – NFL owners used replacement personnel to play games despite the player's strike.
1988 – Televangelist Jim Bakker was indicted for fraud.
1990 – The TV show "Beverly Hills 90210" debuted. It would remain on the air for 10 years.
1997 – Hundreds of thousands of men attended a Promise Keepers rally on the Mall in Washington, DC.
1997 – Farm Aid '97 raised over $1 million for U.S. farmers.
1997 – The second largest cash robbery in the U.S. history occurred at the Charlotte, NC office of Loomis, Fargo and Company. An FBI investigation eventually resulted in 24 convictions and the recovery of approximately 95% of the $17.3 million in stolen cash.
1998 – In Washington, DC, the Vincent Van Gogh exhibit opened. It featured 70 paintings.
2001 – Barry Bonds of the San Francisco Giants hit his 70th home run of the season to tie Mark McGwire's record and moved past Reggie Jackson on the all-time list.
2001 – Rickey Henderson of the San Diego Padres scored his 2,246th career run to break Ty Cobb's major league record.
2001 – Reagan National Airport in Washington, DC reopened for the first time since the September 11th attacks.
2004 – SpaceShipOne, the privately funded manned spacecraft, flew above the Earth's atmosphere for the second time in a week, winning the $10 million Ansari X Prize.
2006 – Wikileaks was launched by Julian Assange.
2013 – The movie "Gravity" premiered in theaters. The film starred Sandra Bullock and George Clooney. It would win seven Academy Awards.
2021 – Facebook-owned platforms suffered a massive outage. Facebook, Instagram, WhatsApp, Messenger, and Oculus VR  disappeared from the internet around 11:40 am ET and stayed that way until about 6 pm ET, when the apps started to work again. The outage was caused during a routine update to the company's Border Gateway Protocol records.
BIRTHDAYS:
Leroy Van Dyke – 93 years old (1929) – Country singer
Felicia Farr – 90 years old (1932) – Actress ("Jubal", "3:10 to Yuma")
Lori Saunders – 81 years old (1941) – Actress (Played Bobbie Jo Bradley on TV's "Petticoat Junction")
Clifton Davis – 77 years old (1945) – Actor (TV's "Amen", "That's My Mama")
Susan Sarandon – 76 years old (1946) – Actress ("Dead Man Walking", "The Client", "Lorenzo's Oil", "Thelma and Louise", "Atlantic City")
Armand Assante – 73 years old (1949) – Actor ("Two for the Money", "Q&A", "Private Benjamin", TV's "Gotti")
Alan Rosenberg – 72 years old (1950) – Actor (TV's "Civil Wars", "L.A. Law")
Christoph Waltz – 66 years old (1956) – Actor ("Inglourious Basterds", "Django Unchained", "The Three Musketeers", "Water for Elephants", "The Green Hornet", "Carnage")
David W. Harper – 61 years old (1961) – Actor (Played Jim Bob Walton on TV's "The Waltons")
Jon Secada – 61 years old (1961) – Singer
Liev Schreiber – 55 years old (1967) – Actor (TV's "Ray Donovan", movies "Defiance", "X-Men Origins: Wolverine", "Scream" trilogy, "Kate & Leopold", "Salt", "The Manchurian Candidate")
Alicia Silverstone – 46 years old (1976) – Actress ("Clueless", "The Babysitter", "Batman & Robin", "Beauty Shop")
Rachel Leigh Cook – 43 years old (1979) – Actress ("Nancy Drew", "Josie & the Pussycats", "She's All That", "The Baby-Sitters Club", TV's "Into the West", "Perception")
Jimmy Workman – 42 years old (1980) – Actor (Played Pugsley Addams in "The Addams Family", "Addams Family Values")
Dakota Johnson – 33 years old (1989) – Actress ("Fifty Shades of Grey")
TODAY IS:
For additional information check out websites like: www.on-this-day.com, www.born-today.com, www.famousbirthdays.com, www.daysoftheyear.com, and www.nationaldaycalendar.com.