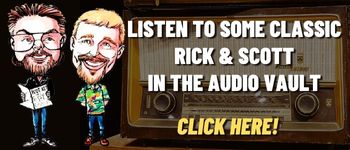 A quick look at Today in History, check out some Celebrity Birthdays, and find out what Days of the Year to celebrate.
TODAY IN HISTORY:
1796 – For the first time the America flag few over Michigan as U.S. Troops raised it at Monroe.
1850 – President Millard Fillmore was sworn in, a day after becoming President upon the death of Zachary Taylor.
1866 – Edison P. Clark patented the indelible pencil.
1887 – The Grand Hotel opened on Mackinac Island, MI. The hotel was built in just 93 days. Rates when it opened were $3 to $5 a night. Guests often spent 6-8 weeks and share bathrooms with adjoining rooms.
1889 – A 70 pound meteorite crashed into Allegan, MI. It buried itself a foot and a half into the street.
1890 – Wyoming was admitted as the 44th U.S. state.
1900 – The Victory Recording Company (later RCA Victor) registered "His Master's Voice" with the U.S. Patent Office. The logo shows "Nipper" the dog looking into a gramophone machine.
1910 – W.R. Brookins became the first to fly an airplane at an altitude of one mile.
1913 – Death Valley, CA hit 134 degrees. That's the highest temperature ever recorded in the United States.
1928 – The first round trip airplane flight across Lake Michigan took place. Arthur Billings and George Frers flew from Muskegon, MI to Milwaukee, WI and back.
1928 – George Eastman demonstrated color motion pictures for the first time.
1938 – Howard Hughes set a new record by completing a 91 hour airplane flight around the world.
1949 – The first practical rectangular television was introduced. The TV's picture tube measured 12″ by 16″.
1962 – Telstar launched the world's first communications satellite into orbit.  The satellite would be used to relay TV and telephone signals between United States and Europe.
1978 – TV's "World News Tonight" premiered on ABC.
1985 – After many complaints about "New Coke", Coca-Cola resumed selling Coke made with the old formula. It was given a new name: "Coca-Cola Classic." The company would continue to sell "New" Coke.
1996 – Nickelodeon's first movie "Harriet The Spy" premiered In theaters
1997 – "Joe Camel" of Camel cigarettes was retired.
1998 – The remains of Air Force First Lt. Michael Blassie were delivered to his family in St. Louis, MO. Prior to 1998, he had been placed in the "Tomb of the Unknown Solder" at Arlington National Cemetery. In 1984 his identity was confirmed with DNA testing
2015 – The Confederate flag was removed from the South Carolina Capitol grounds. It is on display at a state military museum.
2019 – The last Volkswagen Beetle rolled off the line in Puebla, Mexico. The last of 5,961 "Special Edition" cars is on exhibit at the Volkswagen Puebla Museum.
BIRTHDAYS:
Jerry Miller – 80 years old (1943) – Guitarist, vocalist (Moby Grape)
Arlo Guthrie – 76 years old (1947) – Singer
Neil Tennant – 69 years old (1954) – Vocalist (Pet Shop Boys)
Bela Fleck – 65 years old (1958) – Banjo player (Bela Fleck & the Flecktones)
Sofia Vergara – 51 years old (1972) – Actress ("Modern Family")
Adrian Grenier – 47 years old (1976) – Actor ("Entourage")
Chiwetel Ejiofor – 46 years old (1977) – Actor ("12 Years a Slave")
Thomas Ian Nicholas – 43 years old (1980) – Actor ("Rookie of the Year", "Walt Before Mickey" and played Kevin Myers in the "American Pie" film series)
Jessica Simpson – 43 years old (1980) – Singer, Actress ("Blonde Ambition", "Employee of the Month", "The Dukes of Hazard" and reality show star "Newlyweds: Nick and Jessica")
TODAY IS:
Global Energy Independence Day
For additional information check out websites like: www.on-this-day.com, www.born-today.com, www.famousbirthdays.com, www.daysoftheyear.com, and www.nationaldaycalendar.com.