"Random Thoughts" for Thursday, July 9th, 2020
Another hot day, but one day closer to a cool down this weekend. Here are my "Random Thoughts" for Thursday…
HOLLYWOOD HAS RUN OUT OF NEW IDEAS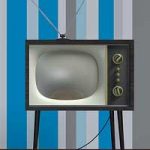 I've said it many times before, there are no new ideas for movies and television coming out of Hollywood. They are tapped out. All they do now is reboot old movies and shows, or slightly change them to make them something new.
For example, "The Wonder Years" is getting at reboot at ABC. This version will feature a middle-class Black family in Montgomery, AL during the late '60s.
Will this be the new trend…taking old shows featuring white families and replacing them with families of different races? We will have to wait and see.
CELEBRITY DEATH
The world's longest-surviving conjoined twins have died.
Ronnie and Donnie Galyon of Beavercreek, OH, passed away last weekend. They were 68. The brothers were joined from the sternum to the groin and shared a set of organs. They held the Guinness World Record for the oldest set of conjoined twins. Their brother Jim Gaylon said, "They made 68, and they couldn't ask for anything more. Their bodies were tired and it was time."
Despite being attached to each other, the brothers were said to have very different personalities and political views.
Their family is planning a funeral for next week and the brothers will be buried in the same casket.
Here is a video from 2012 when they were featured on the TV show "Inside Edition"…
A THOUSAND MUSICIANS PLAY AC/DC
I don't know how I missed this from last year, but it's very cool and worth sharing.
Jan & René of Full Moon Frenzy join the biggest rock band on earth and broke the world record of largest performing rock band with 1.002 musicians. This is the opening track of 18 songs played for an audience of over 15.000. Here they are playing AC/DC's "Highway to Hell"…
TODAY IS…
Today is Sugar Cookie Day!
Who doesn't like a good sugar cookie? One of my favorites.
A LOOK BACK
On this date in 1999, the movie "American Pie" premiered in theaters. The film was written by Adam Herz, who grew up in East Grand Rapids, MI.
It is so hard to believe it has been 21 years since that movie came out! Time has flown by!
Find out what else has happened on July 9th.
WRAPPING UP
Have a TERRIFIC Thursday! I will be on the air this afternoon — local and live — from 3-7 pm on 98.7 WFGR! Plus, we will kick off an "Awesome 80s 4th of July Weekend" — playing all of your favorite songs from the 80s all weekend long! I'll talk to you then.
If you have any comments on the above stories, please leave your remarks below…