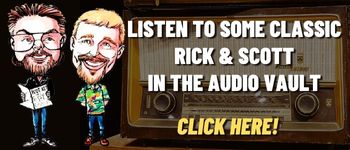 A quick look at Today in History, check out some Celebrity Birthdays, and find out what Days of the Year to celebrate.
TODAY IN HISTORY:
1832 – Henry Schoolcraft discovered the source of the Mississippi River in Minnesota.
1836 – John Ruggles received patent #1 from the U.S. Patent Office. It was for a traction wheel used in locomotive steam engines. There were 9,957 previous patents, but they were not numbered.
1919 – The British airship R34 landed in Norfolk, England, completing the first airship return journey across the Atlantic in 182 hours of flight.
1923 – The Hollywood Sign was officially dedicated in the hills above Hollywood, California. The sign originally read "Hollywoodland" but the last four letters were dropped when it was renovated in 1949.
1938 – Five people died when a 10 foot Michigan Tsunami wave in Lake Michigan hit Holland State Park.
1972 – Carroll Rosenbloom (owner of the Baltimore Colts) and Robert Irsay (owner of the Los Angeles Rams) traded teams.
1973 – Alexander Butterfield revealed the existence of the "Nixon tapes" to the special Senate Committee investigating the Watergate break in.
1977 – New York, NY experienced a 24-hour blackout, that was caused by lightning strikes, that lead to widespread fires and looting.
1978 – Lee Iacocca was fired as president of Ford Motor Co. by chairman Henry Ford II.
1982 – The All-Star Game was played outside the United States for the first time. They played in Montreal, Canada.
1984 – Kermit and Miss Piggy took over the Big Apple…the movie "The Muppets Take Manhattan" premiered in theaters. This was the first appearance for the Muppet Babies.
1984 – In Arkansas, Terry Wallis was injured in a car accident and was left comatose. He came out of the coma in June, 2003.
1985 – Vice President George Bush became the Acting President for the day when President Ronald Reagan underwent surgery to remove polyps from his colon.
1985 – Live-Aid concerts took place in Philadelphia, PA, and London, England, as well as other venues such as Sydney, Australia and Moscow, Russia.
1990 – The movie "Ghost", starring Demi Moore and Patrick Swayze, opened in theaters.
1998 – "Image of an Assassination" went on sale. The video documentary is about Abraham Zapruder's home video of President Kennedy's assassination in Dallas in November of 1963.
1994 – Tonya Harding's ex-husband, Jeff Gillooly, was sentenced (in Portland, OR) to a two-year prison term for his role in the attack on skater Nancy Kerrigan.
2001 – The movie "Legally Blonde", starring Reese Witherspoon, was released in theaters.
2008  Anheuser-Busch was purchased by the No. 2 brewer at that time, In Bev, for $52 billion . The new company is called Anheuser-Busch-InBev.
2013 – George Zimmerman was found not guilty in the shooting of Trayvon Martin.
BIRTHDAYS:
Patrick Stewart – 83 years old (1940) – Actor (The Star Trek and X-Men series; TV's Star Trek: The Next Generation)
Harrison Ford – 81 years old (1942) – Actor ("Star Wars", "Raiders of the Lost Ark", "The Fugitive")
Roger McGuinn – 81 years old (1942) – Singer (The Byrds)
Ernő Rubik – 79 years old (1944) – Creator of Rubik's Cube puzzle
Cheech Marin – 77 years old (1946) – Comedian, Actor (Cheech & Chong, "Born in East LA", "Up in Smoke", TV's "Nash Bridges")
Didi Conn – 72 years old (1951) – Actress (played Frenchy in "Grease" and "Grease 2")
Louise Mandrell – 69 years old (1954) – Singer
Cameron Crowe – 66 years old (1957) – Director ("Jerry Maguire")
Tom Kenny – 61 years old (1962) – Comedian, voice actor ("SpongeBob Squarepants")
TODAY IS:
National Barbershop Music Appreciation Day
For additional information check out websites like: www.on-this-day.com, www.born-today.com, www.famousbirthdays.com, www.daysoftheyear.com, and www.nationaldaycalendar.com.