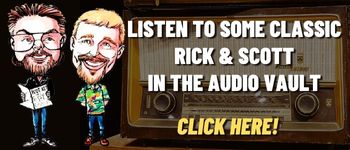 A quick look at Today in History, check out some Celebrity Birthdays, and find out what Days of the Year to celebrate.
TODAY IN HISTORY:
1805 – Congress organized the Michigan Territory.
1841 – The Erie Railroad rolled out its first passenger train.
1859 – Charles Blondin became the first person to cross Niagara Falls on a tightrope.
1864 – President Abraham Lincoln granted Yosemite Valley to California for "public use, resort and recreation".
1921 – President Warren G. Harding appointed former President William Howard Taft Chief Justice of the United States.
1921 – The Radio Corporation of America (RCA) was formed.
1934 – The National Football League's Portsmouth (Ohio) Spartans were sold to George A. Richards, owner of Detroit's WJR radio station, for $7,952.08. He moved the team to Detroit and renamed them the Lions. The Lions played their first game on September 23rd of that year at the old University of Detroit Stadium, beating the New York Giants 9-0 in front of 12,000 fans.
1936 – Margaret Mitchell's novel, "Gone with the Wind," was published.
1950 – President Harry Truman ordered U.S. troops into Korea and authorized the draft.
1952 – CBS debuted the TV soap opera "The Guiding Light."
1953 – The first Corvette rolled off the Chevrolet assembly line in Flint, MI. It had a price tag of $3,250.
1958 – The U.S. Congress passed a law authorizing the admission of Alaska as the 49th state in the Union.
1965 – The NFL granted the Atlanta Falcons a franchise.
1966 – The National Organization for Women was founded in Washington, DC.
1970 – The Cincinnati Reds moved into their new $45 million Riverfront Stadium.
1971 – The U.S. Supreme Court ruled that the government could not prevent the Washington Post or the New York Times from publishing the Pentagon Papers.
1971 – The Soviet spacecraft Soyuz 11 returned to Earth. The three cosmonauts were found dead inside. Their air supply had escaped through a faulty valve.
1971 – The 26th Amendment to the Constitution, lowering the minimum voting age to 18, was ratified as Ohio beccame the 38th state to approve it.
1972 – The first leap second was added to the UTC time system.
1974 – The July 4th scene from the Steven Spielberg movie "Jaws" was filmed.
1975 – Five days after finalizing her divorce from Sonny Bono, Cher married Gregg Allman in a Las Vegas, NV hotel room. She filed for divorce from him 10 days later but they remained married for more than three years.
1977 – President Jimmy Carter announced his opposition to the B-1 bomber.
1982 – Fans in New Jersey voted to name the newly arrived NHL franchise the Devils.
1984 – The longest professional football game took place in the United States Football League (USFL). The Los Angeles Express beat the Michigan Panthers 27-21 after 93 minutes and 33 seconds.
1985 – Yul Brynner left his role as the King of Siam after 4,600 performances in "The King and I."
1985 – Thirty-nine American hostages were freed from hijacked TWA Flight 847 in Beirut after being held for 17 days.
1994 – The U.S. Figure Skating Association stripped Tonya Harding of the 1994 national championship and banned her from the organization for life for an attack on rival Nancy Kerrigan in Detroit, MI.
1995 – The movie "Apollo 13", starring Tom Hanks, premiered in theaters.
1998 – Officials confirmed that the remains of a Vietnam War serviceman buried in the Tomb of the Unknowns at Arlington National Cemetery were identified as those of Air Force pilot Michael J. Blassie.
1998 – NBC signed TV's "Dateline" co-host Jane Pauley to a five year deal worth $5.5 million a year.
2000 – President Bill Clinton signed the E-Signature bill, which gave the same legal validity to an electronic signature as to one in ink.
2004 – The international Cassini spacecraft entered Saturn's orbit. The craft had been on a nearly seven-year journey.
2015 – A 3.3-magnitude earthquake was centered 13 miles southeast of Battle Creek. That earthquake was about 20 miles from a magnitude-4.2 quake that occurred on May 2nd five miles south of Galesburg — the strongest earthquake recorded in Michigan in more than 67 years.
2015 – Apple launched its membership service Apple Music.
2019 – Donald Trump became the first sitting U.S. President to visit North Korea (the Democratic People's Republic of Korea).
BIRTHDAYS:
Nancy Dussault – 87 years old (1936) – Actress (TV's "The New Dick Van Dyke Show", "Too Close for Comfort", "Good Morning America", "Mad About You")
Glenn Shorrock – 79 years old (1944) – Singer (The Little River Band)
Hal Lindes – 70 years old (1953) – Guitarist (Dire Straits)
David Alan Grier – 67 years old (1956) – Actor, comedian (TV's "In Living Color"). Born in Detroit, MI.
Philip Adrian Wright – 67 years old (1956) – Director of Visuals (The Human League)
Doug Sampson – 66 years old (1957) – Drummer (Iron Maiden)
Vincent D'Onofrio – 64 years old (1959) – Actor (TV's "Law and Order: Criminal Intent", movie "Full Metal Jacket")
Rupert Graves – 60 years old (1963) – Actor (TV's "Sherlock", "The Family", "The Forsyte Saga", movie "Death at a Funeral", "A Room with a View", "Maurice", "The Madness of King George")
Mike Tyson – 57 years old (1966) – Boxer
Tom Drummond – 54 years old (1969) – Bassist, vocalist (Better Than Ezra)
Brian Bloom – 53 years old (1970) – Actor ("Once Upon a Time in America", TV's "As the World Turns")
Monica Potter – 52 years old (1971) – Actress (TV's "Parenthood", "Boston Legal", movies "Saw", "Along Came a Spider", "Patch Adams")
Lizzy Caplan – 41 years old (1982) – Actress (TV's "Freaks and Geeks", "Masters of Sex", movies "Mean Girls", "Cloverfield", "Hot Tub Time Machine")
Fantasia Barrino – 39 years old (1984) – Singer (Winner of TV's "American Idol: Season 3", "Fantasia for Real")
Michael Phelps – 38 years old (1985) – Olympic swimmer
TODAY IS:
International Day of Parliamentarism
For additional information check out websites like: www.on-this-day.com, www.born-today.com, www.famousbirthdays.com, www.daysoftheyear.com, and www.nationaldaycalendar.com.