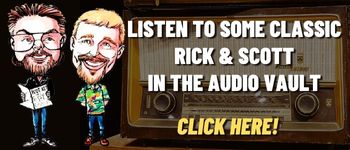 A quick look at Today in History, check out some Celebrity Birthdays, and find out what Days of the Year to celebrate.
TODAY IN HISTORY:
1778 – Mary "Molly Pitcher" Hays McCauley, wife of an American artilleryman, carried water to the soldiers during the Battle of Monmouth and, supposedly, took her husband's place at his gun after he was overcome with heat.
1820 – Colonel Robert Gibbon ate a tomato on the steps of a New Jersey courthouse to prove that tomatoes were not poisonous.
1869 – R. W. Wood was appointed as the first Surgeon General of the U.S. Navy.
1894 – Congress made Labor Day a U.S. National holiday.
1902 – The U.S. Congress passed the Spooner Act, it authorized a canal to be built across the Isthmus of Panama.
1919 – The Treaty of Versailles was signed ending World War I exactly five years after it began. The treaty also established the League of Nations.
1926 – Mercedes-Benz was formed by Gottlieb Daimler and Karl Benz merging their two companies.
1939 – Pan American Airways began the first transatlantic passenger service.
1938 – Congress created the Federal Housing Administration (FHA) to insure construction loans.
1953 – Workers at a Chevrolet plant in Flint, MI, assembled the first Corvette. The two-seater sports car would become an American favorite.
1958 – The Mackinac Bridge, connecting Michigan's Lower and Upper Peninsulas, was officially dedicated by then Governor G. Mennen "Soapy" Williams, Bridge Authority Chair Prentis Brown and their wives.
1964 – Malcolm X founded the Organization for Afro American Unity to seek independence for blacks in the Western Hemisphere.
1965 – Governor George Romney signed a bill that made the Petoskey Stone Michigan's Official State Stone.
1965 – The first commercial satellite began communications service. It was Early Bird (Intelsat I).
1971 – The Supreme Court overturned the draft evasion conviction of Muhammad Ali.
1972 – President Richard Nixon announced that no new draftees would be sent to Vietnam.
1975 – At the Western Open in Illinois, golfer Lee Trevino was struck by lightning. He survived.
1976 – A women entered the U.S. Air Force Academy for the first time.
1980 – Biscayne National Park off the coast of Florida was established.
1985 – The movie "St. Elmo's Fire" premiered in theaters.
1996 – The Citadel voted to admit women, ending a 153-year-old men-only policy at the South Carolina military school.
1996 – "Peanuts" cartoonist Charles M. Schulz received a star on the Hollywood Walk of Fame.
1996 – The film remake of "The Nutty Professor", starring Eddie Murphy in many of the roles, debuted in theaters.
1997 – Mike Tyson was disqualified for biting Evander Holyfield's ear after three rounds of their WBA heavyweight title fight in Las Vegas, NV.
1998 – The Cincinnati Enquirer apologized to Chiquita banana company and retracted their stories that questioned company's business practices. They also agreed to pay more than $10 million to settle legal claims.
2000 – Six-year-old Elián González, the Cuban boy who became the subject of a huge political and legal battle in Florida, was sent back to Cuba.
2001 – The U.S. Court of Appeals for the District of Columbia Circuit set aside an order that would break up Microsoft for antitrust violations. However, the judges did agree that the company was in violation of antitrust laws.
2005 – The final design for the "Freedom Tower" (One World Trade Center) was formally unveiled.
2006 – Star Jones got the boot from TV's "The View" after nine years.
2007 – The American bald eagle was removed from the endangered species list.
2010 – The Supreme Court ruled 5-4 that Americans have the right to own a gun for self-defense anywhere they live.
2015 – A SpaceX cargo rocket exploded shortly after launch. The unmanned rocket had over two tons of food, provisions, supplies and equipment for the International Space Station onboard.
BIRTHDAYS:
Mel Brooks – 97 years old (1926) – Writer, director, actor ("The Producers", "Young Frankenstein", "Blazing Saddles", "Silent Movie", "High Anxiety", "History of the World, Part 1", "Spaceballs")
John Byner – 85 years old (1938) – Comedian, impressionist ("The Ant and the Aardvark")
Frank Zane – 81 years old (1942) – Bodybuilder
David Knights – 78 years old (1945) – Bass guitarist (Procol Harum)
Bruce Davison – 77 years old (1946) – Actor ("Longtime Companion", "Willard", "Short Cuts", the "X-Men" films, "The Lords of Salem", TV's "Harry & the Hendersons")
Kathy Bates – 75 years old (1948) – Actress ("Misery", "Primary Colors", "About Schmidt", "Fried Green Tomatoes", "Dolores Claiborne", "Titanic", "The Blind Side", TV's "American Horror Story", "Harry's Law")
Alice Krige – 69 years old (1954) – Actress ("Chariots of Fire", "Star Trek" films)
John Elway – 63 years old (1960) – Football player
Jessica Hecht – 58 years old (1965) – Actress (TV's "Friends", "The Single Guy", "Breaking Bad")
John Cusack – 57 years old (1966) – Actor ("Love and Mercy", "Say Anything", "Being John Malkovich", "High Fidelity", "Grosse Pointe Blank", "The Paperboy", "Hot Tub Time Machine")
Mary Stuart Masterson – 57 years old (1966) – Actress ("Some Kind of Wonderful", "Fried Green Tomatoes", "Benny and Joon")
Gil Bellows – 56 years old (1967) – Actor ("Ally McBeal", movie "The Shawshank Redemption")
Tichina Arnold – 54 years old (1969) – Actress (TV's "Everybody Hates Chris", "Martin", movie "Big Momma's House")
Danielle Brisebois – 54 years old (1969) – Singer, actor (TV's "All in the Family", "Archie Bunker's Place")
Elon Musk – 52 years old (1971) – Found and CEO of Tesla and SpaceX.
Kellie Pickler – 37 years old (1986) – Country singer (Finished 6th on TV's "American Idol: Season 5")
TODAY IS:
International Body Piercing Day
National Insurance Awareness Day
For additional information check out websites like: www.on-this-day.com, www.born-today.com, www.famousbirthdays.com, www.daysoftheyear.com, and www.nationaldaycalendar.com.