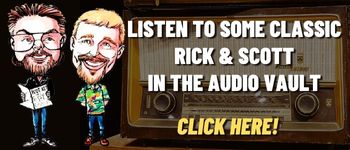 A quick look at Today in History, check out some Celebrity Birthdays, and find out what Days of the Year to celebrate.
TODAY IN HISTORY:
1798 – Congress passed the Sedition Act. This act made it a federal crime to write, publish, or utter false or malicious statements about the United States government.
1853 – The opening of the first major U.S. World's Fair, the Exhibition of the Industry of All Nations in New York, NY.
1868 – Alvin J. Fellows received a patent for the tape measure.
1874 – The Chicago Fire burned down 47 acres of the city, destroying 812 buildings, killing 20, and resulting in the fire insurance industry demanding municipal reforms from Chicago's city council.
1881 – Billy the Kid was shot and killed by Pat Garrett outside Fort Sumner in New Mexico.
1911 – Harry N. Atwood, an exhibition pilot for the Wright brothers, landed an airplane on the South Lawn of the White House. He was later awarded a Gold medal from President William Howard Taft for the feat.
1913 – Gerald R. Ford Jr., the 38th president of the United States, was born Leslie Lynch King Jr. in Omaha, NE. His mother's second husband later adopted and renamed him.
1914 – The patent for liquid rocket fuel was given to Robert H. Goddard.
1943 – The George Washington Carver National Monument in Joplin, MO, became the first National Park to honor an African American.
1946 – Dr. Benjamin Spock's "The Common Sense Book of Baby and Child Care" was first published. It became America's second most popular book of the 20th Century (after The Bible).
1951 – The first sports event to be shown in color, on CBS-TV, was the Molly Pitcher Handicap at Oceanport, NJ.
1960 – Jane Goodall arrived at the Gombe Stream Reserve in present-day Tanzania to begin her famous study of chimpanzees in the wild.
1965 – The Mariner 4 flyby of Mars took the first close-up photos of another planet.
1968 – Hank Aaron, of the Atlanta Braves, hit his 500th career home run.
1968 – After more than 50 years, bars in Michigan could resume serving liquor on Sundays.
1969 – The United States $500, $1,000, $5,000 and $10,000 bills were officially withdrawn from circulation.
1975 – Disney announced plans for Epcot Center in Orlando, FL.
1981 – The All-Star Game was postponed because of a 33-day-old baseball players strike. The game was held on August 9.
1987 – Steve Miller got a star on the Hollywood Walk of Fame.
1991 – Demi Moore appeared in body paint but otherwise nude and extremely pregnant on the cover of "Vanity Fair" magazine.
1998 – Los Angeles, CA sued 15 tobacco companies for $2.5 billion over the dangers of secondhand smoke.
1999 – The movie "The Blair Witch Project" debuted in theaters. The film was made for less than $60,000, but made $248.6 million at the box office.
2000 – A powerful solar flare, later named the Bastille Day event, caused a geomagnetic storm on Earth.
2001 – Beijing was awarded the 2008 Olympics. It was the first time that the China had been awarded the games.
2003 – Jerry Springer officially filed papers to run for the U.S. Senate from Ohio.
2003 – The United States Government admitted that Area 51 existed.
2008 – The iTunes Music Store reached 10 million applications downloaded.
2009 – The iTunes Music Store reached 1.5 billion applications downloaded.
2015 – NASA's New Horizons spacecraft became the first space mission to explore Pluto, completing the initial survey of the Solar System. The probe launched in 2006 and traveled over 3 billion miles.
2018 – On what would have been President Gerald R. Ford's 105th birthday, a statue of First Lady Betty Ford was unveiled at the Gerald R. Ford Presidential Museum in Grand Rapids, MI. The statue shows Mrs. Ford in a dance-like pose. The statue was sculpted by local artist J. Brett Grill.
2020 – Wearing a mask to fight COVID-19 was required in the state of Michigan in indoor public places and outdoor crowded spaces. Businesses were told they must refuse entry or service to those who do not wear a face covering (with limited exceptions).
BIRTHDAYS:
Gerald Rudolph Ford – July 14, 1913-December 26, 2006 – 38th President of the United States
Rosey Grier – 91 years old (1932) – Football player, preacher, needlepoint
Vincent Pastore – 77 years old (1946) – Actor (TV's "The Sopranos")
Jane Lynch – 63 years old (1960) – Actress (TV's "Glee", "Hollywood Game Night", movie "Talladega Nights: The Ballad of Ricky Bobby")
Matthew Fox – 57 years old (1966) – Actor (TV's "Lost," "Party of Five")
Missy Gold – 53 years old (1970) – Actress (Played Katie on TV's "Benson")
Taboo – 48 years old (1975) – Rapper/singer (Black Eyed Peas)
Scott Porter – 44 years old (1979) – Actor (TV's "Friday Night Lights")
TODAY IS:
Collector Car Appreciation Day
For additional information check out websites like: www.on-this-day.com, www.born-today.com, www.famousbirthdays.com, www.daysoftheyear.com, and www.nationaldaycalendar.com.