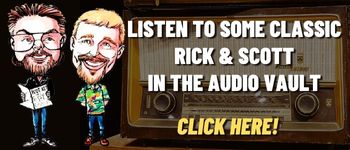 A quick look at Today in History, check out some Celebrity Birthdays, and find out what Days of the Year to celebrate.
TODAY IN HISTORY:
1885 – Niagara Reservation State Park, in New York, opened.
1888 – "Printers' Ink" was sold for the first time.
1901 – Over 74,000 Pittsburgh steel workers went on strike.
1916 – Pacific Aero Products was incorporated by William Boeing in Seattle, WA. The company was later renamed Boeing Co.
1922 – The duck-billed platypus arrived in America, direct from Australia. It was exhibited at the Bronx Zoo in New York, NY.
1935 – The country's first parking meter was unveiled in Oklahoma City, OK on the corner of First Street and Robinson Avenue.
1936 – The Mercury, Michigan's first streamlined passenger train began service on the New York Central System between Detroit, MI and Cleveland, OH. By November 1938, the Mercury was also operating between Detroit, MI and Chicago, IL.
1959 – Chubby Checker's version of Hank Ballard and the Midnighters' song "The Twist" became an instant #1 hit. Two years later, it hit #1 again.
1965 – The spacecraft Mariner IV sent back the first close-up pictures of the planet Mars.
1968 – ABC premiered the TV soap opera "One Life to Live". The daytime soap opera stayed on the air until August 19th, 2013.
1975 – The Apollo-Soyuz Test Project featured the dual launch of an Apollo spacecraft and a Soyuz spacecraft on the first joint Soviet-United States crewed flight. It was both the last launch of an Apollo spacecraft and the Saturn family of rockets.
1975 – Michigan Attorney General Frank Kelley ruled that when a woman married she did not have to adopt her husband's last name.
1981 – Steven Ford, son of President Gerald R. Ford, appeared in a seductive scene of TV's "The Young and the Restless" on CBS. Ford played the part of Andy.
1985 – Baseball players voted to strike on August 6th if no contract was reached with baseball owners. The strike lasted just one day.
1988 – The movie "Die Hard", starring Bruce Willis, was released in theaters.
1996 – MSNBC, a 24-hour all-news network, made its debut on cable TV and the Internet.
1997 – Fashion designer Gianni Versace was shot and killed outside his Miami, FL home by serial killer Andrew Cunanan.
1998 – The movie "There's Something About Mary", starring  Cameron Diaz  and Ben Stiller, premiered in theaters.
2003 – AOL Time Warner disbanded Netscape. The Mozilla Foundation was established the same day.
2006 – Twitter was launched, becoming one of the largest social media platforms in the world.
2005 – Tim Burton's film "Charlie and the Chocolate Factory" premiered in theaters.
2005 – The movie "Wedding Crashers", starring Owen Wilson and Vince Vaughn, premiered in theaters
2006 – Twitter was launched.
2009 – The sixth Harry Potter movie, "Harry Potter and the Half-Blood Prince", was released in theaters.
2011 – The final film in the Harry Potter series, "Harry Potter and the Deathly Hallows: Part 2" was released in theaters. The film broke the one-day box-office record, hauling in $91,071,119 on its opening day.
2016 – The reboot of the movie "Ghostbusters, with mostly an all female cast, starring  Melissa McCarthy, Kristen Wiig, Kate McKinnon, and Leslie Jones, premiered in theaters.
2022 – Police in Germany were hunting for thieves that stole 500 cases of urinal cakes from a truck transporting them. The driver had parked to take a nap.
BIRTHDAYS:
Patrick Wayne – 84 years old (1939) – Actor (Son of movie star John Wayne. He made over 40 films, including 9 with his father.)
Linda Ronstadt – 77 years old (1946) – Singer
Jesse Ventura – 72 years old (1951) – Ex-wrestler/ex-Minnesota governor
Terry O'Quinn – 71 years old (1952) – Actor (TV's "Lost"). Born in Sault Ste. Marie, MI.
David Pack – 71 years old (1952) – Singer (Ambrosia)
Marky Ramone – 71 years old (1952) – Drummer (The Ramones)
Joe Satriani – 67 years old (1956) – Guitarist
Willie Aames – 63 years old (1960) – Actor (Played Tommy Bradford on TV's "Eight Is Enough" and Buddy Lembeck on "Charles in Charge")
Lolita Davidovich – 62 years old (1961) – Actress ("Blaze", "Raising Cain", "Jungle 2 Jungle")
Forest Whitaker – 62 years old (1961) – Actor ("The Last King of Scotland", "Bird", "Platoon", "Ghost Dog: The Way of the Samurai", "The Butler", TV's "The Shield")
Brigitte Nielsen – 60 years old (1963) – Actress (Beverly Hills Cop 2, Cobra, Rocky IV, Red Sonja)
Brian Austin Green – 50 years old (1973) – Actor (Played David Silver on TV's "Beverly Hills 90210")
TODAY IS:
National Give Something Away Day
Toss Away the "Could Haves" and "Should Haves" Day
For additional information check out websites like: www.on-this-day.com, www.born-today.com, www.famousbirthdays.com, www.daysoftheyear.com, and www.nationaldaycalendar.com.