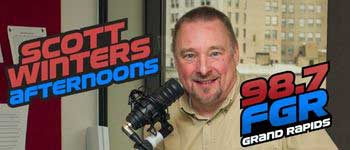 A quick look at Today in History, check out some Celebrity Birthdays, and find out what Days of the Year to celebrate.
TODAY IN HISTORY:
1885 – Niagara Reservation State Park, in New York, opened.
1888 – "Printers' Ink" was sold for the first time.
1901 – Over 74,000 Pittsburgh steel workers went on strike.
1916 – Pacific Aero Products was incorporated by William Boeing in Seattle, WA. The company was later renamed Boeing Co.
1922 – The duck-billed platypus arrived in America, direct from Australia. It was exhibited at the Bronx Zoo in New York, NY.
1959 – Chubby Checker's version of Hank Ballard and the Midnighters' song "The Twist" became an instant #1 hit. Two years later, it hit #1 again.
1965 – The spacecraft Mariner IV sent back the first close-up pictures of the planet Mars.
1968 – ABC premiered the TV soap opera "One Life to Live". The daytime soap opera stayed on the air until August 19th, 2013.
1975 – The Apollo-Soyuz Test Project featured the dual launch of an Apollo spacecraft and a Soyuz spacecraft on the first joint Soviet-United States crewed flight. It was both the last launch of an Apollo spacecraft and the Saturn family of rockets.
1981 – Steven Ford, son of President Gerald R. Ford, appeared in a seductive scene of TV's "The Young and the Restless" on CBS. Ford played the part of Andy.
1985 – Baseball players voted to strike on August 6th if no contract was reached with baseball owners. The strike lasted just one day.
1988 – The movie "Die Hard", starring Bruce Willis, was released in theaters.
1997 – Fashion designer Gianni Versace was shot and killed outside his Miami, FL home by serial killer Andrew Cunanan.
1998 – The movie "There's Something About Mary", starring  Cameron Diaz  and Ben Stiller, premiered in theaters.
2003 – AOL Time Warner disbanded Netscape. The Mozilla Foundation was established the same day.
2006 – Twitter was launched, becoming one of the largest social media platforms in the world.
2005 – Tim Burton's film "Charlie and the Chocolate Factory" premiered in theaters.
2005 – The movie "Wedding Crashers", starring Owen Wilson and Vince Vaughn, premiered in theaters
2009 – The sixth Harry Potter movie, "Harry Potter and the Half-Blood Prince", was released in theaters.
2011 – The final film in the Harry Potter series, "Harry Potter and the Deathly Hallows: Part 2" was released in theaters. The film broke the one-day box-office record, hauling in $91,071,119 on its opening day.
2016 – The reboot of the movie "Ghostbusters, with mostly an all female cast, starring  Melissa McCarthy, Kristen Wiig, Kate McKinnon, and Leslie Jones, premiered in theaters.
BIRTHDAYS:
Patrick Wayne – 83 years old (1939) – Actor (Son of movie star John Wayne. He made over 40 films, including 9 with his father.)
Linda Ronstadt – 76 years old (1946) – Singer
Jesse Ventura – 71 years old (1951) – Ex-wrestler/ex-Minnesota governor
Terry O'Quinn – 70 years old (1952) – Actor (TV's "Lost"). Born in Sault Ste. Marie, MI.
David Pack – 70 years old (1952) – Singer (Ambrosia)
Marky Ramone – 70 years old (1952) – Drummer (The Ramones)
Joe Satriani – 66 years old (1956) – Guitarist
Willie Aames – 62 years old (1960) – Actor (Played Tommy Bradford on TV's "Eight Is Enough" and Buddy Lembeck on "Charles in Charge")
Lolita Davidovich – 61 years old (1961) – Actress ("Blaze", "Raising Cain", "Jungle 2 Jungle")
Forest Whitaker – 61 years old (1961) – Actor ("The Last King of Scotland", "Bird", "Platoon", "Ghost Dog: The Way of the Samurai", "The Butler", TV's "The Shield")
Brigitte Nielsen – 59 years old (1963) – Actress (Beverly Hills Cop 2, Cobra, Rocky IV, Red Sonja)
Brian Austin Green – 49 years old (1973) – Actor (Played David Silver on TV's "Beverly Hills 90210")
TODAY IS:
National Give Something Away Day
For additional information check out websites like: www.on-this-day.com, www.born-today.com, www.famousbirthdays.com, www.daysoftheyear.com, and www.nationaldaycalendar.com.