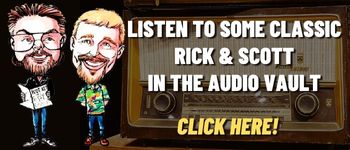 A quick look at Today in History, check out some Celebrity Birthdays, and find out what Days of the Year to celebrate.
TODAY IN HISTORY:
1647 – Alse Young, a resident of Windsor, CT, was executed for being a "witch." It was the first recorded American execution of a "witch."
1907 – The bubonic plague broke out in San Francisco, CA.
1919 – A U.S. Navy seaplane completed the first transatlantic flight.
1926 – Bronze figures of Huck Finn and Tom Sawyer were erected in Hannibal, MO.
1927 – The Idlewild Summer Resort Company was founded in Lake County, MI, four miles from Baldwin. It thrived between 1912 and 1964 as one of the top midwest vacation spots for African Americans. Top rated black performers played its nightclub, including B.B. King, Aretha Franklin, James Brown, the Four Tops, and Sammy Davis, Jr.
1927 – The Ford Motor Company ceased production of the Ford Model T and began to retool plants to make the Ford Model A.
1930 – The 1,046 feet tall Chrysler Building in New York, NY, opened to the public. At the time it was the tallest man-made structure.
1933 – Walt Disney's "Three Little Pigs" was first released. It included the hit song "Who's Afraid of the Big Bad Wolf?".
1933 – The Federal Securities Act was signed. The act required the registration of securities with the Federal Trade Commission.
1935 – The U.S. Supreme Court declared that President Franklin Roosevelt's National Industrial Recovery Act was unconstitutional.
1937 – In California, the Golden Gate Bridge was opened to pedestrian traffic. The bridge connects San Francisco and Marin County.
1939 – DC Comics published their second superhero in Detective Comics #27. It was Batman.
1967 – The U.S. Navy carrier, USS John F. Kennedy, was launched by Jacqueline Kennedy and her daughter Caroline.
1968 – Major League Baseball's National League awarded Montreal the first franchise in Canada and the first franchise outside the United States.
1968 – After 48 years as coach of the Chicago Bears, George Halas retired.
1969 – Construction of Walt Disney World began in Florida.
1977 – George H. Willig was fined for scaling the World Trade Center in New York, NY, on May 26. He was fined $1.10 – one cent for each floor.
1986 – The role-playing video game Dragon Quest was released in Japan.
1987 – The band U2 played at a rock marathon in Rome. They rocked so hard, it set off an earthquake alarm.
1994 – The final "The Arsenio Hall Show" aired. It premiered on January 3rd, 1989, and ran until May 27th, 1994. Hall returned in September 2013, but the show was cancelled after just one season.
1995 – In Charlottesville, VA, Christopher Reeve was paralyzed from the neck down after being thrown from his horse during a jumping event.
1997 – The Supreme Court ruled that the sexual harassment suit filed by Paula Jones could continue while President Bill Clinton was in office.
1998 – Michael Fortier was sentenced to 12 years in prison and fined $200,000 for not warning anyone about the plot to bomb the Oklahoma City federal building.
2005 – The animated movie, "Madagascar", premiered in theaters.
2010 – Universal Studios reopened its backlot. The area had been destroyed by a fire two years before.
BIRTHDAYS:
Henry Kissinger – 100 years old (1923) – Former U.S. Secretary of State 1973-1977
Lee Ann Merriwether – 88 years old (1935) – Actress (TV's "Barnaby Jones", "Batman", "All My Children")
Louis Gossett Jr. – 87 years old (1936) – Actor ("An Officer and a Gentleman")
Bruce Weitz – 80 years old (1943) – Actor ("Hill Street Blues")
Bruce Cockburn – 78 years old (1945) – Singer
Richard Schiff – 68 years old (1955) – Actor (TV's "The West Wing")
Siouxsie Sioux – 66 years old (1957) – Singer (Siouxsie & the Banshees)
Neil Finn – 65 years old (1958) – Musician (Crowded House)
Cathy Silvers – 62 years old (1961) – Actress (TV's "Happy Days")
Peri Gilpin – 62 years old (1961) – Actress (TV's "Frasier", "Make It or Break It")
Adam Carolla – 59 years old (1964) – Comedian, radio and television host ("Loveline", TV's "The Man Show")
Todd Bridges – 58 years old (1965) – Actor (Played Willis on TV's "Diff'rent Strokes", "Everybody Hates Chris")
Sean Kinney – 57 years old (1966) – Drummer (Alice in Chains)
Frank Thomas – 55 years old (1968) – Baseball player, analyst (TV's "MLB on Fox")
Dondre Whitfield – 54 years old (1969) – Actor (TV's "The Cosby Show", "All My Children")
Joseph Fiennes – 53 years old (1970) – Actor ("Killing Me Softly", "Enemy at the Gates", "Elizabeth", "Shakespeare in Love", TV's "American Horror Story: Asylum", "Camelot", "Flash-Forward")
Paul Bettany – 52 years old (1971) – Actor ("The Da Vinci Code", "Wimbledon", "Gangster No. 1", "A Beautiful Mind", "Iron Man", "The Avengers", "A Knight's Tale")
Jack McBrayer – 50 years old (1973) – Actor (TV's "30 Rock")
André 3000 – 48 years old (1975) – Rapper, actor ("Idlewild", "Revolver", "Four Brothers", "Be Cool")
Jadakiss – 48 years old (1975) – Rapper
Jamie Oliver – 48 years old (1975) – "The Naked Chef" author, restaurateur and TV chef ("Jamie Oliver's Food Revolution", "Jamie at Home")
Chris Colfer – 33 years old (1990) – Actor (TV's "Glee")
TODAY IS:
For additional information check out websites like: www.on-this-day.com, www.born-today.com, www.famousbirthdays.com, www.daysoftheyear.com, and www.nationaldaycalendar.com.