Look at that! It's the middle of the week already! I love four day work weeks.
Here are some "Random Thoughts" for Wednesday.
THE NUMBERS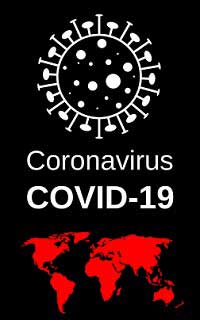 According to the website put together by the Michigan Department of Health and Human Services, as of Tuesday afternoon at 3 pm there are 55,104 confirmed cases of COVID-19 in the state of Michigan. That number jumped up by 223 in 24 hours.
As for confirmed cases here in west Michigan, we have:
3,420 confirmed cases in Kent County (up by 35)
714 in Ottawa (up by 5)
604 in Muskegon (up by 1)
212 in Allegan (up by 2)
144 in Ionia County (up by 1)
92 in Newaygo County (up by 1)
65 in Montcalm (no change)
61 in Barry County (no change)
We have had a total of 5,266 deaths in our state due to COVID-19 (an increase of 26). Here are the numbers for west Michigan:
72 deaths in Kent County (up by 4)
31 in Muskegon County (no change)
29 deaths in Ottawa County (up by 2)
6 deaths in Allegan County (no change)
3 deaths in Ionia County (no change)
2 deaths in Barry County (no change)
1 death in Montcalm County (no change)
They are now also giving us the Cumulative Total of Recovered COVID-19 Cases. They will update this number every Saturday. As of May 22nd, 33,168 have recovered from the virus.
There are now more than 5.5 million confirmed cases of coronavirus worldwide, with more than 350,000 deaths. In the U.S., there are more than 1.6 million confirmed cases, and approximately 99,000 deaths.
The latest we have on percentages from WDIV TV in Detroit: These results lag by a few days, but on Sunday, May 24th, the results of 11,484 tests came back with 386 confirmed as positive. That's 3.4% of the tests that came back positive. The previous day, Saturday, May 23rd, 4.1% of the tests came back positive. That means we have seen a decrease of .7% in cases testing positive in just a day. Those numbers have fallen for seven days in a row. Those numbers are down overall from the peak on April 4th of 41.8%.
The state has a new web dashboard for testing information. It shows that here in west Michigan, on Sunday, May 24th, 1,309 tests were administered and 7.5% of those tests came back positive. That is down from 9.2% the day before, Saturday, May 23rd. Those numbers have fallen for three straight days. The peak was 42.1% on March 22nd.
Stay Home, Wash Your Hands, and Social Distance Yourself! Please stay healthy.
IT WAS A FAILED ATTEMPT AT HUMOR
From now on, whenever I get in trouble for saying something I shouldn't, I'm just going to tell everyone is was a "failed attempt at humor".
That is the excuse that Governor Gretchen Whitmer is giving for her husband dropping her name when he was trying to get their boat in the water for the holiday weekend.
In case you haven't heard the story…
Facebook posts by the owner of NorthShore Dock in northern Michigan revealed that the staff took a call last week from Whitmer's husband, Marc Mallory. He wanted to get his boat in the water before the weekend. The staff told him that being Memorial weekend, and the fact that they started working three weeks late, meant there is NO chance that was going to happen. Mallory replied with: 'I am the husband to the governor, will this make a difference?'"
At her news conference on Tuesday, Governor Whitmer tried to explain her husband's actions saying: "He thought it might get a laugh. It didn't, and to be honest I wasn't laughing either when it was relayed to me because I knew how it would be perceived."
She said her husband was up at their second home in Elk Rapids to rake leaves. I have never needed a boat in the water to rake leaves. She also went on to say she wasn't there and he was only their for a night or two (she was unsure of how long he was there…I found that a little odd as well.)
So remember, if  you ever say something you shouldn't…the answer is "it was a failed attempt at humor"!
OFF TO SPACE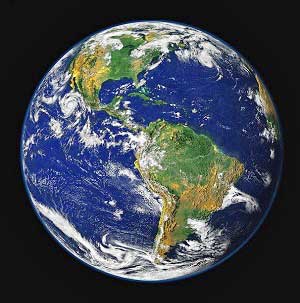 Their bags are packed and astronauts Robert Behnken and Douglas Hurley will be launched into space later today aboard the SpaceX Crew Dragon spacecraft — to journey to the International Space Station.
This will be the first crew flight from the United States into orbit since 2011 and the first time a private company will send astronauts into orbit.
It's a quick trip…within about 12 minutes of takeoff the spacecraft will be cruising in orbit. It will then will journey another 19 hours before arriving at the International Space Station.
Since 2011, NASA has been paying about $80 million each to send astronauts into space on Russian rockets.
The launch is scheduled for 4:30 pm (eastern time) this afternoon. You can watch it on the www.nasa.gov website.
SQUIRRELS
For years I have battled trying to keep the squirrels away from my bird feeders.
I have tried just about everything, and have been outsmarted EVERY time.
I love that this guy created a challenge for the squirrels to get to his bird feeder…
I may have to buy some lumber this weekend!
TODAY IS…
Today is Sun Screen Day!
Now if they just made a sunscreen that also had not only bug repellent, but also sanitizer in it!
A LOOK BACK
On this date in 1927, the Idlewild Summer Resort Company was founded in Lake County, MI, four miles from Baldwin. It thrived between 1912 and 1964 as one of the top midwest vacation spots for African Americans. Top rated black performers played its nightclub, including B.B. King, Aretha Franklin, James Brown, the Four Tops, and Sammy Davis, Jr.
Find out what else has happened on May 27th.
WRAPPING UP
Have a WONDERFUL Wednesday!
I will be on the air this afternoon — local and live — from 3-7 pm on 98.7 WFGR! I'll talk to this afternoon!
If you have any comments on the above stories, please leave your remarks below…