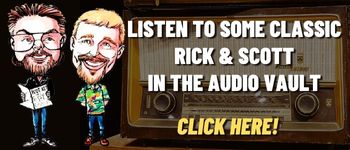 A quick look at Today in History, check out some Celebrity Birthdays, and find out what Days of the Year to celebrate.
TODAY IN HISTORY:
1804 – Privates John Collins and Hugh Hall, of the Lewis and Clark Expedition, were found guilty by a court-martial consisting of members of the Corps of Discovery for getting drunk on duty. Collins received 100 lashes on his back and Hall received 50.
1860 – The first iron-pile lighthouse was completed at Minot's Ledge, MA.
1888 – Professor Frederick Treves performed the first appendectomy in England.
1889 – Hyde Park and several other Illinois townships voted to be annexed by Chicago, forming the largest U.S. city in area and second largest in population.
1897 – The Chicago Cubs scored 36 runs in a game against Louisville, setting a record for runs scored by a team in a single game.
1925 – Marvin Pipkin filed for a patent for the frosted electric light bulb.
1927 – "The Bird of Paradise", a U.S. Army Air Corps Fokker tri-motor, completed the first transpacific flight, from the mainland United States to Hawaii.
1941 – Joe DiMaggio got a base hit in his 42nd consecutive game. He broke George Sisler's record from 1922.
1953 – The Federal Highway Act authorized the construction of 42,500 miles of interstate highway from coast to coast.
1964 – The TV remote control was invented.
1969 – Jim Northup, of the Detroit Tigers, hit his third grand slam in seven days, a Major League first.
1972 – The U.S. Supreme Court ruled that the death penalty could constitute "cruel and unusual punishment". The ruling prompted states to revise their capital punishment laws.
1975 – Steve Wozniak tested his first prototype of the Apple I computer.
1986 – Virgin Records founder Richard Branson established a world speed record for crossing the Atlantic by boat.
1987 – Vincent Van Gogh's "Le Pont de Trinquetaille" was bought for $20.4 million at an auction in London, England.
1988 – The movie "Coming To America", starring Eddie Murphy, premiered in theaters.
1995 – George Foreman was stripped of his IBF heavyweight title for refusing a rematch with German boxer Axel Schulz.
1995 – The Space Shuttle Atlantis and the Russian space station Mir docked, forming the largest man-made satellite ever to orbit the Earth.
1996 – Superman Action Comics #1 sold for $61,900 at auction in New York, NY.
1998 – LMN, the Lifetime Movie Network, debuted.
1998 – Katie Couric of TV's "Today" Show signed a four-year contract that put her in the same salary league as Tom Brokaw and Dan Rather — a reported $7 million annually.
1998 – With negotiations on a new labor agreement at a standstill, the National Basketball Association (NBA) announced that a lockout would be imposed at midnight.
2000 – In Santa Rosa, CA, the official groundbreaking ceremony took place for the Charles M. Schulz Museum.
2005 – The Steven Spielberg adaptation of the H.G. Wells novel, "The War of the Worlds", debuted in theaters.
2007 – The first generation Apple iPhone went on sale for $500.
2007 – The Pixar animated movie "Ratatouille" premiered in theaters.
2009 – In Grand Rapids, MI, Oldies 98.7 WFGR flipped to Classic Hits 98.7 WFGR at 9:00 am.
2011 – The state of Nevada passed the first law that permitted the operation of autonomous cars on public roads. The law went into effect on March 1, 2012 and did not permit the use of the cars to the general public. Google received the first self-driving vehicle license in the U.S. on May 4, 2012 in Nevada.
2012 – The movie "Magic Mike", starring Channing Tatum, premiered in theaters. The movie made $167 million and only cost $7 million to make.
2012 – The movie "Ted", starring Mark Wahlberg, premiered in theaters.
BIRTHDAYS:
Gary Busey – 79 years old (1944) – Actor ("The Buddy Holly Story", TV's "Celebrity Rehab", "Celebrity Apprentice")
Richard Lewis – 76 years old (1947) – Actor, comedian (TV's "Anything but Love", "Curb Your Enthusiasm")
Fred Grandy – 75 years old (1948) – Actor, politician (Played Gopher on TV's "The Love Boat")
Ian Paice – 75 years old (1948) – Drummer (Deep Purple)
Dan Dierdorf – 74 years old (1949) – Football player, commentator
Colin Hay – 70 years old (1953) – Singer (Men at Work)
María Conchita Alonso – 66 years old (1957) – Actress ("The Running Man", "Chasing Papi")
Sharon Lawrence – 62 years old (1961) – Actress (TV's "NYPD Blue")
Amanda Donohoe – 61 years old (1962) – Actress ("The Lair of the White Worm", TV's "Murder City", "Bad Girls", "LA Law")
Kathleen Wilhoite – 59 years old (1964) – Actress (TV's "ER", "Gilmore Girls", "Pepper-Ann")
Melora Hardin – 56 years old (1967) – Actress (TV's "The Office")
Zuleikha Robinson – 46 years old (1977) – Actress (TV's "Lost")
Nicole Scherzinger – 45 years old (1978) – Singer (The Pussycat Dolls, TV's "Dancing With the Stars: Season 10")
TODAY IS:
International Day of the Tropics
National Almond Buttercrunch Day
For additional information check out websites like: www.on-this-day.com, www.born-today.com, www.famousbirthdays.com, www.daysoftheyear.com, and www.nationaldaycalendar.com.