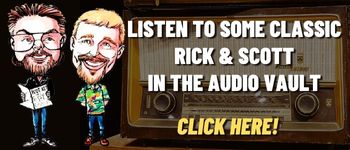 A quick look at Today in History, check out some Celebrity Birthdays, and find out what Days of the Year to celebrate.
TODAY IN HISTORY:
1790 – The District of Columbia (Washington, DC) was established as the permanent seat of the United States Government.
1909 – In Detroit, MI, The Tigers battled the Senators in the American League's longest scoreless game. The two teams played 18 innings of baseball until it was too dark to play.
1912 – The airplane torpedo was patented by Bradley A. Fiske.
1926 – "National Geographic" magazine published the first underwater color photographs. The pictures had been taken near the Florida Keys.
1927 – Detroit Tiger baseball star Ty Cobb got his 4,000th hit
1935 – The first parking meters to be used in the United States were installed in Oklahoma City, OK.
1941 – Joe DiMaggio hit safely for the 56th consecutive game — a streak that still stands as a Major League Baseball record.
1945 – The United States detonated the first atomic bomb in a test at Alamogordo, NM.
1951 – J.D. Salinger's novel, "The Catcher in the Rye", was published.
1955 – Disneyland opened in Anaheim, CA.
1956 – Ringling Bros. and Barnum and Bailey Circus closed its very last "Big Tent" show in Pittsburgh, PA. Due to changing economics, all subsequent circus shows would be held in arenas.
1957 – Marine Major John Glenn set a transcontinental speed record by flying a jet from California to New York. The flight took just 3 hours, 23 minutes and 8 seconds.
1964 – David Rude, an 18 year old college student, crossed Lake Michigan on a water ski kite. It took him 3-1/2 hours to go from Grand Haven, MI to Milwaukee, WI.
1964 – Little League Baseball Incorporated was granted a Federal Charter unanimously by the United States Senate and House of Representatives.
1968 – The James C. Veen Observatory opened in Lowell, MI.
1969 – The first manned mission to the surface of the moon began when Apollo 11 blasted off from Cape Kennedy, FL.
1981 – After 23 years with the name Datsun, executives changed the name of their cars to Nissan.
1981 – Harry Chapin died in a car crash at the age of 38. He was on his way to a benefit concert.
1985 – The All-Star Game, televised on NBC-TV, was the first program broadcast in stereo by a TV network.
1986 – Dollywood opened in Pigeon Forge, TN.
1993 – The movie "Hocus Pocus", starring Bette Midler, premiered in theaters.
1993 – The movie "Free Willy" premiered in theaters.
1995 – Amazon sold its first book, "Fluid Concepts & Creative Analogies: Computer Models of the Fundamental Mechanisms of Thought". The company was being run from a garage in Bellevue, WA.
1999 – Col. Eileen Collins became the first woman to head a Space Shuttle mission.
1999 – John F. Kennedy, Jr. died, along with his wife and sister-in-law, when his plane crashed into the Atlantic Ocean off the coast of Martha's Vineyard.
1999 – The movie "Lake Placid", about a giant, 30-foot-long crocodile that terrorizes the fictional town of Black Lake, Maine, premiered in theaters. The film starred Bill Pullman, Bridget Fonda, Betty White, and Mariska Hargitay.
2004 – Millennium Park in Chicago, IL, is opened to the public by Mayor Richard M. Daley.
2004 – Martha Stewart was sentenced to five months in prison and fined $30,000 after being found guilty of four counts of obstruction of justice and lying to federal investigators.
2005 – J.K. Rowling's book "Harry Potter and the Half-Blood Prince" was released. It was the sixth in the Harry Potter series. On the very first day, the book sold 6.9 million copies.
2009 – In Chicago, IL, the Sears Tower was renamed Willis Tower.
2018 – Twelve new moons were discovered orbiting Jupiter, bringing the planet's moon total to 79.
BIRTHDAYS:
Jimmy Johnson – 80 years old (1943) – Former NFL Football coach, analyst (TV's Fox NFL Sunday)
Michael Flatley – 65 years old (1958) – Entertainer (Lord of the Dance)
Phoebe Cates – 60 years old (1963) – Actress ("Fast Times at Ridgemont High", "Gremlins")
Will Ferrell – 56 years old (1967) – Actor (TV's "Saturday Night Live", movies "Anchorman", "Talledega Nights", "Wedding Crashers", "Zoolander", "A Night at the Roxbury")
Barry Sanders – 55 years old (1968) – Football player (Detroit Lions 1989-1998)
Corey Feldman – 52 years old (1971) – Actor ("Gremlins", "Stand by Me", "The Lost Boys")
TODAY IS:
For additional information check out websites like: www.on-this-day.com, www.born-today.com, www.famousbirthdays.com, www.daysoftheyear.com, and www.nationaldaycalendar.com.