"Random Thoughts" for Thursday, July 16th 2020
We are one more day closer to the weekend! It looks like it's going to be a hot end to the week. Here are my "Random Thoughts" for Thursday…
NEW BEER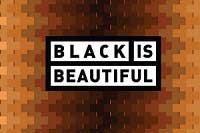 I love craft beer and I love visiting the local breweries. Now many of our favorite breweries will be releasing a new stout beer in the coming weeks.
It's all part of the "Black is Beautiful" initiative to raise awareness about social issues affecting black people. As of June 30, 913 breweries in 50 states and 17 countries have joined the collaboration to raise awareness and funds for police brutality reform and legal defense funds for those who have been wronged by these injustices.
Some of the breweries taking part in the state of Michigan include Arvon Brewing in Grandville, Bell's Brewery in Kalamazoo, City Built Brewing in Grand Rapids, Founders Brewing in Grand Rapids, New Holland Brewing Co. in Holland, Our Brewing in Holland, Speciation Artisan Ales in Comstock Park, Tulip City Brewstillery in Holland, and Unruly Brewing in Muskegon.
The base recipe for this initiative was created by Weathered Souls Brewing Company. It was designed to be a moderately high ABV stout to showcase the different shades of black. Breweries are encouraged to add their own twist or ideas to the beer.
Read more about the initiative and the participating breweries here.
FREE DOUGHNUTS ON FRIDAY

It's Krispy Kreme's birthday on Friday! To celebrate their 83rd birthday, Krispy Kreme is giving out a free dozen original glazed doughnuts to anyone who buys a dozen on July 17th, 2020.
Krispy Kreme doughnuts are probably my favorite, especially the original glazed ones they sell.
So, get a friend to buy a dozen doughnuts on Friday. Tell them you will gladly pick them up for them — and then you can get the second dozen just for YOU for free!
Click here for more information.
WHAT'S IT CALLED?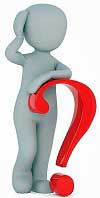 There are many things that we use, or see, every day that we have no idea what they are called. Most of those things actually have names, although we have never learned those names.
I found an interesting list the other day with a bunch of these items and their names. I thought I'd share some of these things over the next couple of weeks here in my "Random Thoughts"
We all have caught a whiff of that smell after it rains, usually after a long period of warm, dry weather. Did you know they actually have a name for that aroma? Do you know what to call it? I'll have the answer below at the end of this blog…
TODAY IS…
Today is Guinea Pig Appreciation Day!
Did  you ever have a guinea pig as a pet when you were growing up? I did once. I had a variety of different pets as a child…everything from a chipmunk, to gerbils, hamsters, birds, a lizard, a turtle, dogs, cats, fish, and snails. (Wow, I never put that list together before. That's a lot of different pets!)
A LOOK BACK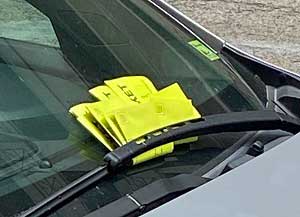 On this date in 1935, the first parking meters to be used in the United States were installed in Oklahoma City, OK.
I happened to see a car parked outside the radio station yesterday at an expired parking meter. Apparently it had been there awhile. I wonder just how many parking tickets one car can get? I can only imagine what the total due for that parking violation is going to be!
Find out what else has happened on July 16th.
WRAPPING UP
Have a TREMENDOUS Thursday! I will be on the air this afternoon — local and live — from 3-7 pm on 98.7 WFGR! I'll talk to you then!
My "Random Thoughts" for Friday may be late or postponed until Saturday. My little dog Moose has a vet appointment on Friday morning. He's been feeling under the weather the last couple of days. The poor little guy is just getting old — he's 15½ already. That's 108½ in dog years!
The answer to the question above: The way it smells after it rains is called petrichor.
If you have any comments on the above stories, please leave your remarks below…