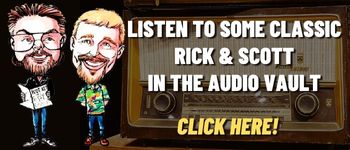 A quick look at Today in History, check out some Celebrity Birthdays, and find out what Days of the Year to celebrate.
TODAY IN HISTORY:
1804 – Former U.S. Secretary of the Treasury Alexander Hamilton died, a day after being shot in a duel.
1862 – The Medal of Honor was authorized by the U.S. Congress.
1870 – William W. Lyman patented the first rotary can opener with a cutting wheel.
1912 – The foreign film "Queen Elizabeth" became the first foreign-made film to premiere in America.
1933 – A minimum wage of 40 cents per hour was established for U.S. workers.
1954 – The Major League Baseball Players Association was organized in Cleveland, OH.
1954 – Elvis Presley signed his first recording contract with Sun Records. He then quit his job as a truck driver.
1957 – Leroy E. Burney, the U.S. surgeon general, reported on a direct link between smoking and lung cancer.
1960 – The children's drawing toy Etch-A-Sketch went on sale.
1962 – The Rolling Stones performed their first concert, at the Marquee Club in London, England.
1973 – A fire destroyed the entire sixth floor of the National Personal Records Center of the United States.
1976 – The game show "Family Feud" made its TV debut. Most famously hosted by the late Richard Dawson, the series continues today, with Steve Harvey as the emcee.
1979 – At Comiskey Park in Chicago, IL, an anti-disco radio promotion turned into a riot. The disturbance caused the White Sox to forfeit the second game of their double-header against the Detroit Tigers.
1982 – "E.T.: The Extra-Terrestrial" earned over $100 million in ticket sales to break all box-office records. The movie did so within a month of it's release.
1982 – After 59 years, the last Checker taxicab rolled off the assembly line in Kalamazoo, MI.
1984 – Democrat Geraldine Ferraro became the first woman to run for Vice President on a major-party ticket as she is named Walter Mondale's running mate.
1991 – The movie "Boyz in the Hood", starring Cuba Gooding Jr., was released in theaters.
1991 – The movie "Point Break", starring Keanu Reeves and Patrick Swayze, premiered in theaters.
1996 – Prince Charles and Princess Diana agreed to divorce.
1997 – HBO's first one hour drama, "Oz", debuted.
2000 – The movie "X-Men" premiered in New York.
2013 – The movie "Pacific Rim" was released in theaters.
BIRTHDAYS:
Bill Cosby – 86 years old (1937) – Actor, comedian
Walter Egan – 75 years old (1948) – Singer ("Magnet and Steel")
Richard Simmons – 75 years old (1948) – Fitness guru
Cheryl Ladd – 72 years old (1951) – Actress (TV's "Charlie's Angels")
Sandi Patty – 67 years old (1956) – Christian Music Singer
Dan Murphy – 61 years old (1962) – Guitarist (Soul Asylum)
Robin Wilson – 58 years old (1965) – Lead vocalist (Gin Blossoms). Born in Detroit, MI.
Lisa Nicole Carson – 54 years old (1969) – Actress (TV's "Ally McBeal")
Kristi Yamaguchi – 52 years old (1971) – Olympic figure skater
Erik Per Sullivan – 32 years old (1991) – Actor (played Dewey on TV's "Malcolm in the Middle")
TODAY IS:
National Different Colored Eyes Day
For additional information check out websites like: www.on-this-day.com, www.born-today.com, www.famousbirthdays.com, www.daysoftheyear.com, and www.nationaldaycalendar.com.