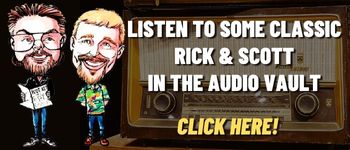 A quick look at Today in History, check out some Celebrity Birthdays, and find out what Days of the Year to celebrate.
TODAY IN HISTORY:
1846 – Dr. William Morton performed a painless tooth extraction after administering ether to a patient.
1882 – Thomas Edison's first commercial hydroelectric power plant began operating on the Fox River in Appleton, WI.
1907 – McKinley National Memorial, the final resting place of assassinated President William McKinley and his family, was dedicated in Canton, OH.
1927 – "Babe" Ruth became the first baseball player to hit 60 home runs in a season. The record stood until 1961 when Roger Maris broke the record.
1935 – The Hoover Dam was dedicated.
1939 – NBC broadcast the first televised American football game between the Waynesburg Yellow Jackets and the Fordham Rams. Fordham won the game 34-7.
1947 – The World Series, featuring the New York Yankees and the Brooklyn Dodgers, was televised for the first time. Sponsors paid only $65,000 for the entire series between the two teams.
1950 – The Grand Ole Opry was televised for the very first time.
1951 – The TV Show "The Red Skelton Show" debuted on NBC.
1954 – The U.S. Navy commissioned the Nautilus submarine at Groton, CT. It was the first atomic-powered vessel. The submarine had been launched on January 21, 1954.
1960 – The cartoon "The Flintstones" became TV's first prime-time animated series when it debuted on ABC.
1965 – A British science fiction television series called "Thunderbirds" debuted. It was produced using using a form of electronic marionette puppetry called "Supermarionation".
1968 – The Boeing 747 was rolled out and shown to the public for the first time at the Boeing Everett Facility.
1972 – Roberto Clemente recorded the 3,000th and final hit of his career.
1975 – The Huges (later McDonnell Douglas, now Boeing) AH-64 Apache made its first flight. Eight years later, the first production model rolled out of the assembly line.
1976 – California enacted the Natural Death Act of California. The law was the first example of right-to-die legislation in the U.S.
1982 – The TV sitcom "Cheers", starring Ted Danson, began an 11-year run on NBC. (Ratings in the first season were so low that it was almost cancelled.)
1984 – The "Doonesbury" comic strip by Garry Trudeau returned. The comic had not been printed in nearly 20 months.
1984 – The TV show "Murder, She Wrote", starring Angela Lansbury, debuted on CBS. It would run until May 19, 1996.
1988 – John Lennon received a star on the Hollywood Walk of Fame.
1991 – TV's "The Jerry Springer Show" debuted. New episodes were being produced until summer of 2018.
1991 – Liza Minnelli received a star on the Hollywood Walk of Fame.
1993 – U.S. Chairman of the Joint Chiefs of Staff, Colin Powell, retired.
1993 – Bob-lo Island Amusement Park closed.
1994 – The Space Shuttle Endeavor took off on an 11-day mission. Part of the mission was to use a radar instrument to map remote areas of the Earth.
2001 – Actress Sharon Stone was admitted to a San Francisco-area hospital for treatment of a brain aneurysm. She made a full recovery.
2014 – Amazon filed for a patent for a UAV (unmanned aerial vehicle) configured to deliver items to customers. The patent was related to Amazon's plan for their Prime Air service to use drones for delivery.
BIRTHDAYS:
Angie Dickinson – 92 years old (1931) – Actress ("Rio Bravo", "Dressed to Kill", TV's "Police Woman")
Johnny Mathis – 88 years old (1935) – Singer
Len Cariou – 84 years old (1939) – Actor ("Sweeney Todd, the Demon Barber of Fleet Street", TV's "Blue Bloods")
Marilyn McCoo – 80 years old (1943) – Singer, TV host (5th Dimension, TV's "Solid Gold")
Vondie Curtis-Hall – 73 years old (1950) – Actor (TV's "ER", "Chicago Hope"). Born in Detroit, MI.
Victoria Tennant – 73 years old (1950) – Actress (TV's "The Winds of War", "War and Remembrance")
John Finn – 71 years old (1952) – Actor (TV's "Cold Case")
Calvin Levels – 69 years old (1954) – Actor ("Adventures in Babysitting", "Hellbound", "The Atlanta Child Murders")
Barry Williams – 69 years old (1954) – Actor (Played Greg on TV's "The Brady Bunch")
Fran Drescher – 66 years old (1957) – Actress ("This Is Spinal Tap", "The Beautician and the Beast", TV's "The Nanny", "Living With Fran", "Happily Divorced")
Debrah Farentino – 64 years old (1959) – Actress (TV's "Capitol", "Hooperman", movie "Son of the Pink Panther")
Crystal Bernard – 62 years old (1961) – Actress (TV's "Happy Days", "Wings", "It's a Living")
Eric Stoltz – 62 years old (1961) – Actor ("Some Kind of Wonderful", "Mask", "The Glass Menagerie")
Monica Bellucci – 59 years old (1964) – Actress ("The Matrix Reloaded", "The Matrix Revolutions", "The Passion of the Christ", "Irreversible", "Spectre")
Robby Takac – 59 years old (1964) – Bassist, vocalist (Goo Goo Dolls)
Lisa Thornhill – 57 years old (1966) – Actress ("The Family Man, "Life, or Something Like It", TV's "Veronica Mars", "18 Wheels of Justice")
Tony Hale – 53 years old (1970) – Actor (TV's "Veep", "Arrested Development")
Jenna Elfman – 52 years old (1971) – Actress (TV's "Dharma and Greg", "1600 Penn")
Ashley Hamilton – 49 years old (1974) – Actor ("Beethoven's 2nd", "Lost in Africa", "Off Key", "Lost Angeles", "Iron Man 3", "Cats Dancing on Jupiter", TV's "Sunset Beach")
Marion Cotillard – 48 years old (1975) – Actress ("La Vie en Rose", "Two Days, One Night", "The Dark Knight Rises", "Contagion", "Midnight in Paris", "Inception", "Nine", "Public Enemies", "Rust and Bone")
Mike Damus – 44 years old (1979) – Actor (TV's "Teen Angel", movie "Lost in Yonkers")
Lacey Chabert – 41 years old (1982) – Actress (TV's "Party of Five")
Kieran Culkin – 41 years old (1982) – Actor ("Scott Pilgrim Vs. the World", "Igby Goes Down", "The Mighty", "Father of the Bride")
TODAY IS:
International Thunderbirds Day
National Extra Virgin Olive Oil Day
For additional information check out websites like: www.on-this-day.com, www.born-today.com, www.famousbirthdays.com, www.daysoftheyear.com, and www.nationaldaycalendar.com.