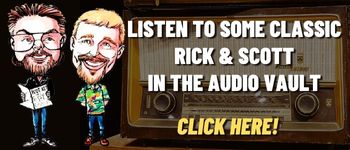 A quick look at Today in History, check out some Celebrity Birthdays, and find out what Days of the Year to celebrate.
TODAY IN HISTORY:
1849 – Author/poet Edgar Allan Poe was found delirious in a gutter in Baltimore, MD, under mysterious circumstances. It was the last time he was seen in public before his death.
1863 – President Abraham Lincoln declared that the last Thursday of November would be recognized as Thanksgiving Day.
1887 – Terrible storms hit the Great Lakes. Several ships were lost including "The City of Green Bay", "The Havana", and "The California".
1893 – J.S. Thurman patented the motor-driven vacuum cleaner.
1901 – The Victor Talking Machine Company was incorporated. After a merger with Radio Corporation of America the company became RCA-Victor.
1906 – W.T. Grant opened a 25-cent department store.
1942 – The Office of Economic Stabilization was established by President Franklin D. Roosevelt. He also authorized controls on wages, salaries, rents, and farm prices.
1954 – The television show "Father Knows Best" began airing on CBS.
1955 – The children's television show "Captain Kangaroo" premiered on CBS.
1955 – The children's television show "The Mickey Mouse Club" premiered on ABC.
1961 – TV's "The Dick Van Dyke Show" debuted on CBS.
1962 – Sigma 7 was launched from Cape Canaveral, with astronaut Wally Shirra on board for a six orbit, nine hour flight.
1974 – Frank Robinson took over the management position of the Cleveland Indians baseball team. He was the first black manager in major league baseball.
1980 – The movie "Somewhere in Time" was released by Universal Studios Entertainment. It was filmed on Michigan's Mackinac Island at the famous Grand Hotel.
1985 – The Space Shuttle Atlantis (STS-51-J) made its maiden flight.
1988 – The Space Shuttle Discovery, on the first mission since the Challenger disaster, landed safely after four days in space.
1989 – Art Shell became the first African-American head coach in the modern NFL when he took over the Los Angeles Raiders.
1990 – The Berlin Wall was dismantled eleven months after the borders between East and West Germany were dissolved after 45 years of division.
1992 – On TV's "Saturday Night Live", Sinead O'Connor tore a picture of the Pope.
1995 – O.J. Simpson was found not guilty of the murders of his ex-wife Nicole Brown Simpson and her friend Ronald Goldman.
2000 – Mark David Chapman was denied parole after a 50-minute meeting with the parole board at Attica State Prison in New York, NY. Chapman had been sentenced to life for the murder of John Lennon on December 8, 1980.
2001 – On a Greyhound bus near Manchester, TN, passenger Damir Igric slashed the driver's throat, causing a wreck that killed six and injures 34 others. The driver survived.
2003 – On his birthday, Ray Horn, of "Siegfried & Roy," was attacked by a tiger during a performance. Roy survived the attack after being dragged offstage. The tiger, a 7-year-old male named Montecore, was debuting in his first show.
2004 – The television show "Desperate Housewives" debuted on ABC.
2005 – Jim Leyland was introduced as the new manager for the Detroit Tigers.
2006 – The TV show "Friday Night Lights" premiered on NBC. It ran until February 2011.
2008 – The Emergency Economic Stabilization Act of 2008 for the U.S. financial system was signed by President George W. Bush.
2008 – O.J. Simpson was found guilty of robbing two sports-memorabilia dealers at gunpoint in a Las Vegas, NV, hotel room.
BIRTHDAYS:
Glenn "Mr. Goalie" Hall – 91 years old (1931) – Hockey Player (Detroit Red Wings 1949-1956)
Chubby Checker – 81 years old (1941) – Singer ("The Twist")
Alan Rachins – 80 years old (1942) – Actor (TV's "Dharma and Greg", "LA Law")
Lindsey Buckingham – 73 years old (1949) – Vocalist, guitarist (Fleetwood Mac)
Pamela Hensley – 72 years old (1950) – Actress (TV's "Buck Rogers in the 25th Century", "Matt Houston")
Peter Frechette – 66 years old (1956) – Actor (TV's "Profiler")
Jack Wagner – 63 years old (1959) – Actor, singer (TV's "General Hospital", "Santa Barbara", "The Bold and the Beautiful", "Melrose Place")
Tommy Lee – 60 years old (1962) – Drummer (Mötley Crüe)
Clive Owen – 58 years old (1964) – Actor ("Closer", "Duplicity", "The Children of Men", "Sin City" movies, "Shoot 'Em Up", "The Bourne Identity", "Gosford Park")
Natalie Raitano – 56 years old (1966) – Actress (TV's "V.I.P.")
Janel Moloney – 53 years old (1969) – Actress (TV's "The West Wing")
Gwen Stefani – 53 years old (1969) – Singer, TV Judge (No Doubt, TV's "The Voice")
Kevin Richardson – 51 years old (1971) – Singer (Backstreet Boys)
Neve Campbell – 49 years old (1973) – Actress ("Scream" series, "The Craft", TV's "Party of Five")
Seann William Scott – 46 years old (1976) – Actor ("Cop Out", "Role Models", "Mr. Woodcock", "The Dukes of Hazzard", Played Steve Stifler in the "American Pie" movies)
Shannyn Sossamon – 44 years old (1978) – Actress ("One Missed Call", "A Knight's Tale", "40 Days and 40 Nights", "The Rules of Attraction")
Erik von Detten – 40 years old (1982) – Actor ("Escape to Witch Mountain", "Toy Story", "Brink!", "The Princess Diaries", "Complete Savages", "So Weird")
Ashlee Simpson – 38 years old (1984) – Singer, actress (TV's "Melrose Place", "7th Heaven")
Alicia Vikander – 34 years old (1988) – Actress ("The Danish Girl", "The Man from U.N.C.L.E.")
TODAY IS:
World Day of Bullying Prevention
For additional information check out websites like: www.on-this-day.com, www.born-today.com, www.famousbirthdays.com, www.daysoftheyear.com, and www.nationaldaycalendar.com.