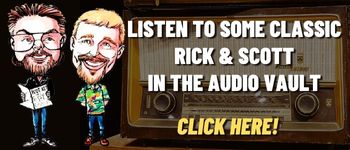 A quick look at Today in History, check out some Celebrity Birthdays, and find out what Days of the Year to celebrate.
TODAY IN HISTORY:
1775 – American revolutionaries Paul Revere, William Dawes and Samuel Prescott rode though the towns of Massachusetts giving the warning that the Regulars were coming out. The phrase "the British are coming" was attributed to Revere even though he probably never used that wording.
1838 – The Wilkes' expedition to the South Pole set sail.
1846 – The telegraph ticker was patented by R.E. House
1877 – Charles Cros wrote a paper that described the process of recording and reproducing sound. In France, Cros is regarded as the inventor of the phonograph. In the U.S., Thomas Edison gets the credit.
1895 – New York State passed an act that established free public baths.
1906 – The Great San Francisco, CA, earthquake hit. The original death toll was cited at about 700. Later information indicated that the death toll may have been 3 to 4 times the original estimate.
1910 – Walter R. Brookins made the first airplane flight at night.
1923 – Yankee Stadium opened in the Bronx, NY. The Yankees beat the Boston Red Sox 4-1. John Phillip Sousa's band played the National Anthem.
1924 – Simon and Schuster, Inc. published the first "Crossword Puzzle Book."
1934 – The first Laundromat opened in Fort Worth, TX.
1938 – Superman made his debut when he appeared in the first issue of Action Comics. (Cover date June 1938)
1938 – President Franklin Roosevelt threw out the first ball preceding the season opener between the Washington Senators and the Philadelphia Athletics.
1950 – The first transatlantic jet passenger trip was completed.
1960 – The Mutual Broadcasting System was sold to the 3M Company of Minnesota for $1.25 million.
1977 – Author Alex Haley won the Pulitzer Prize for "Roots".
1978 – The U.S. Senate approved the transfer of the Panama Canal to Panama on December 31, 1999.
1979 – The television show "Real People" premiered on NBC.
1983 – TV's The Disney Channel debuted.
1983 – The U.S. Embassy in Beirut, Lebanon, was blown up by a suicide car-bomber. 63 people were killed including 17 Americans.
1984 – Daredevils Mike MacCarthy and Amanda Tucker made a sky dive from the Eiffel Tower. The jump ended safely.
1984 – Michael Jackson underwent surgery in Los Angeles, CA. Doctors performed scalp surgery to repair damage done after Jackson's hair caught fire during the filming of a Pepsi commercial on January 27.
1985 – Ted Turner filed for a hostile takeover of CBS.
1995 – Joe Montana of the San Francisco 49ers retired from football after 17 NFL seasons.
1999 – Wayne Gretzky, of the New York Rangers, played his final game in the NHL. He retired as the NHL's all-time leading scorer and holder of 61 individual records.
2000 – The Nasdaq had the biggest one-day point gain in its history.
2002 – Actor Robert Blake and his bodyguard were arrested in connection with the shooting death of Blake's wife, Bonny Lee Bakley, who was shot in the couple's car outside a Studio City, CA restaurant the previous May.
2003 – Etta James received a star on the Hollywood Walk of Fame.
2008 – The movie "Forgetting Sarah Marshall", starring Jason Segel, Kristen Bell, Mila Kunis and Russell Brand, premiered.
2013 – The Rock and Roll Hall of Fame inducted its Class of 2013. They inductees were Rush, Heart, Randy Newman, Public Enemy, Donna Summer, Albert King, Lou Adler and Quincy Jones.
2014 – Sixteen people were killed in an avalanche on Mount Everest.
2019 – A redacted version of the Mueller Report was released to the United States Congress and the public. The report found no collusion between Russian and President Donald Trump's campaign, but numerous instances of possible obstruction of justice.
BIRTHDAYS:
Don Ohl – 86 years old (1936) – Basketball player (Detroit Pistons 1960-1964)
Robert Hooks – 85 years old (1937) – Actor ("Star Trek III: The Search for Spock", "Passenger 57", "Trouble Man", TV's "N.Y.P.D.")
Mike Vickers – 82 years old (1940) – Guitarist, saxophonist (Manfred Mann)
Hayley Mills – 76 years old (1946) – Actress ("The Parent Trap", "That Darn Cat", "The Trouble With Angels")
Dorothy Lyman – 75 years old (1947) – Actress (TV's "All My Children", "Another World")
Cindy Pickett – 75 years old (1947) – Actress (TV's "Guiding Light", "St. Elsewhere")
James Woods – 75 years old (1947) – Actor ("The Onion Field", "Casino", "Salvador", "Ghosts of Mississippi", "Endgame", "The Virgin Suicides", "Once Upon a Time in America", "Vampires", "Nixon", "The Getaway", "Against All Odds", TV's "Shark", "Ray Donovan")
Geoff Bodine – 73 years old (1949) – Auto racer
Rick Moranis – 69 years old (1953) – Actor ("Parenthood", "Ghostbuster" series, "Spaceballs", "Honey I Shrunk" and "Blew Up the Kids", "Little Shop of Horrors", "Streets of Fire", TV's "Second City TV")
John James – 66 years old (1956) – Actor (TV's "Search for Tomorrow", "As the World Turns", "Dynasty", "The Colbys")
Eric Roberts – 66 years old (1956) – Actor ("Doctor Who", "The Coca-Cola Kid", "Runaway Train", "The Pope of Greenwich Village", "The Cable Guy")
Melody Thomas Scott – 66 years old (1956) – Actess (TV's "Young and the Restless")
Kelly Hansen – 61 years old (1961) – Singer (Foreigner)
Jane Leeves – 61 years old (1961) – Actress (TV's "Frasier", "Hot in Cleveland")
Eric McCormack – 59 years old (1963) – Actor, musician (TV's "Will & Grace", "Perception")
Conan O'Brien – 59 years old (1963) – Television personality ("Late Night with Conan O'Brien", "The Tonight Show", 'Late Night")
Maria Bello – 55 years old (1967) – Actress ("The Grown Ups" movies, "The Mummy: Tomb of the Dragon Emperor", "World Trade Center", "Thank You for Smoking", "A History of Violence", "The Cooler", "Coyote Ugly", TV's "Prime Suspect", "ER", "Mr. & Mrs. Smith")
Greg Eklund – 52 years old (1970) – Drummer (Everclear)
David Tennant – 51 years old (1971) – Actor (TV's "Doctor Who", "Gracepoint")
Mark Tremonti – 48 years old (1974) – Guitarist (Creed). Born in Detroit, MI.
Melissa Joan Hart – 46 years old (1976) – Actress (TV's "Sabrina the Teenage Witch", "Clarissa Explains It All", "Melissa & Joey")
Sean Maguire – 46 years old (1976) – Actor (TV's "Eve", "The Class", "Once Upon a Time")
Reeve Carney – 39 years old (1983) – Actor (TV's "Penny Dreadful")
America Ferrera – 38 years old (1984) – Actress ("The Sisterhood of the Traveling Pants", "Real Women Have Curves", "Gotta Kick It Up!")
Alia Shawkat – 33 years old (1989) – Actress (TV's "Arrested Development")
Britt Robertson – 32 years old (1990) – Actress ("Sheena", "Power Rangers Time Force")
TODAY IS:
International Amateur Radio Day
International Day for Monuments and Sites
National Lineman Appreciation Day
For additional information check out websites like: www.on-this-day.com, www.born-today.com, www.famousbirthdays.com, www.daysoftheyear.com, and www.nationaldaycalendar.com.