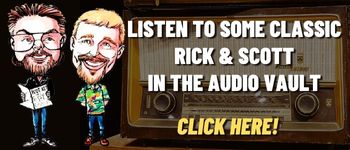 TODAY IN HISTORY:
1792 – Congress passed the Coinage Act to regulate the coins of the United States. The act authorized $10 Eagles, $5 Half Eagles, $2.50 Quarter Eagle gold coins, silver dollars, dollars, quarters, dimes and half-dimes to be minted.
1872 – G.B. Brayton received a patent for the gas-powered streetcar.
1877 – The first Egg Roll was held on the grounds of the White House in Washington, DC.
1881 – J.L. Hudson's Haberdashery opened in Detroit. It would later become Hudson's Department Store.
1889 – Charles Hall patented aluminum.
1902 – "The Electric Theatre", the first full-time movie theater in the U.S., opened in Los Angeles, CA.
1910 – Karl Harris perfected the process for the artificial synthesis of rubber.
1912 – The ill-fated RMS Titanic began sea trials.
1917 – Jeannette Rankin, first women ever elected to Congress, assumed office.
1917 – President Woodrow Wilson presented a declaration of war against Germany to Congress.
1932 – A $50,000 ransom was paid for the infant son of Charles and Anna Lindbergh. The child was not returned and was found dead the next month.
1935 – Sir Watson-Watt was granted a patent for RADAR.
1956 – Television soap operas "The Edge of Night" and "As the World Turns" debuted on CBS.
1958 – The National Advisory Council on Aeronautics was renamed NASA.
1962 – The City of Walker, MI was incorporated.
1963 – Reverend Dr. Martin Luther King Jr. began the first nonviolent civil rights campaign in Birmingham, AL.
1964 – Grand Rapids Magazine was founded.
1966 – The first of 850,000 coho salmon were planted into streams emptying into Lake Michigan. Their success has made them the backbone of Michigan open-water sport fishing.
1968 – Stanley Kubrick's movie "2001: A Space Odyssey" premiered in theaters.
1972 – Burt Reynolds appeared nude in "Cosmopolitan" magazine.
1974 – Robert Opel streaked naked across the stage at the Academy Awards. Actor David Niven remarked: "Just think, the only laugh that man will probably ever get is for stripping and showing his shortcomings."
1975 – Construction of the CN Tower was completed in Toronto, Ontario, Canada. It reached 1,815.4 feet in height, becoming the world's tallest free-standing structure.
1978 – The television show "Dallas", the first of the ultra-popular nighttime soaps about wealth and power, premiered on CBS.
1985 – The NCAA Rules Committee adopted the 45-second shot clock for men's basketball to begin in the 1986 season.
1987 – The speed limit on interstate highways was increased to 65 miles per hour in limited areas.
1988 – U.S. Special Prosecutor James McKay declined to indict Attorney General Edwin Meese for criminal wrongdoing.
1992 – Mob boss John Gotti was convicted in New York, NY of murder and racketeering. He was later sentenced to life in prison.
1995 – The costliest strike in professional sports history ended when baseball owners agreed to let players play without a contract.
1999 – The first ever floorless roller coaster opened at Six Flags Great Adventure in New Jersey. It was originally called "Medusa", but has since been renamed "Bizarro".
2014 – The Supreme Court ruled that limits on the total amount of money individuals can give political candidates and political action committees were unconstitutional.
2014 – A shooting spree occurred at the Fort Hood Army base in Texas. Four people died, including the gunman, with 16 others injured.
2020 – Michigan's Governor Gretchen Whitmer officially suspended in-person learning for the rest of the school year at K-12 schools across the state due to COVID-19. The state of Michigan ranked 3rd in number of COVID-19 cases and deaths.
2020 – The total number of confirmed COVID-19 cases reached 1 million.
BIRTHDAYS:
Linda Hunt – 78 years old (1945) – Actress ("Kindergarten Cop", "Popeye", TV's "NCIS: Los Angeles")
Emmylou Harris – 76 years old (1947) – Singer
Pamela Reed – 74 years old (1949) – Actress ("Kindergarten Cop", "Jericho", TV's "Parks and Recreation")
Christopher Meloni – 62 years old (1961) – Actor (TV's "Law and Order: Special Victims Unit", "Oz", movies "42", "Man of Steel", "12 Monkeys")
Keren Woodward – 62 years old (1961) – Singer (Bananarama)
Billy Dean – 61 years old (1962) – Country singer
Clark Gregg – 61 years old (1962) – Actor ("Iron Man", "Iron Man 2", "Thor", "The Avengers", TV's "Agents of S.H.I.E.L.D.", "The New Adventures of Old Christine", "The West Wing", "Will & Grace")
Roselyn Sánchez – 50 years old (1973) – Actress (TV's "Without a Trace", "Devious Maids" movies "Rush Hour 2", "Boat Trip", "The Game Plan", "Act of Valor")
Adam Rodriguez – 48 years old (1975) – Actor (TV's "The Night Shift", "CSI: Miami", "Ugly Betty", movies the "Magic Mike" movies, "I Can Do Bad All By Myself")
Michael Fassbender – 46 years old (1977) – Actor ("Steve Jobs", "12 Years a Slave", "The Counselor", "Promethius", "Shame", "XMen: First Class" and "Days of Future Past", "Ingluorious Basterds")
Jesse Carmichael – 44 years old (1979) – Guitarist (Maroon 5)
Bethany Joy Galeotti – 42 years old (1981) – Actress (TV's "One Tree Hill", "Guiding Light")
Lee DeWyze – 37 years old (1986) – Singer (Winner of TV's "American Idol: Season 9")
Jesse Plemons – 35 years old (1988) – Actor (TV's "Friday Night Lights", "Breaking Bad")
TODAY IS:
International Children's Book Day
International Fact-Checking Day
National Love Your Produce Manager Day
National Peanut Butter and Jelly Day
For additional information check out websites like: www.on-this-day.com, www.born-today.com, www.famousbirthdays.com, and www.daysoftheyear.com.