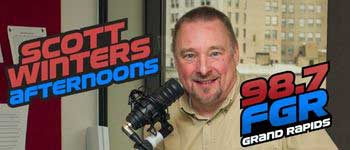 A quick look at Today in History, check out some Celebrity Birthdays, and find out what Days of the Year to celebrate.
TODAY IN HISTORY:
1635 – In Boston, MA, the Boston Public Latin School was established. It was the first public school building in the United States.
1789 – President George Washington moved into Franklin House, New York. It was the first executive mansion.
1872 – Charlotte E. Ray became the African-American woman lawyer.
1896 – The Vitascope system for projecting movies onto a screen was demonstrated in New York, NY.
1900 – The word "hillbilly" was first used in print in an article in the "New York Journal." It was spelled "Hill-Billie".
1908 – President Theodore Roosevelt signed an act creating the U.S. Army Reserve.
1915 – The A.C.A. became the National Advisory Council on Aeronautics.
1951 – The Associated Press began use of the new service of teletype setting.
1954 – Hank Aaron, of the Milwaukee Braves, hit his first major-league home run on this day.
1967 – The Soyuz 1 was launched by Russia.
1968 – The Methodist Church and the Evangelical United Brethren Church merged to form the United Methodist Church.
1971 – The Soyuz 10 was launched.
1982 – The U.S. Bureau of Labor Statistics reported that consumer prices declined the previous month (March). It was the first decline in almost 17 years.
1985 – The all-star charity group U.S.A. for Africa released their album "We Are the World".
1985 – The Coca-Cola Company announced that it was changing its 99-year-old secret formula. "New Coke" was not successful, which resulted in them returning to the original version in less than three months. New Coke remained on the market until 2002.
1988 – A U.S. federal law took effect that banned smoking on flights that were under two hours.
1988 – Kanellos Kanelopoulos set three world records for human-powered flight when he stayed in the air for 74 miles and four hours in his pedal-powered "Daedalus".
1989 – Kareem Abdul-Jabbar played his last regular season game in the NBA.
1997 – An infertility doctor in California announced that a 63-year-old woman had given birth in late 1996. The child was from a donor egg. The woman is the oldest known woman to give birth.
1997 – The Four Tops received a star on the Hollywood Walk of Fame.
2002 – Karen Hughes, the first President Bush's confidant, director of communications and spokeswoman, resigns. She later accepts a diplomatic post, writes a book and becomes a publicity executive.
2003 – President George W. Bush signed legislation that authorized the design change of the 5-cent nickel for release in 2004. It was the first change to the coin in 65 years. The change, to commemorate the 200th anniversary of the Louisiana Purchase, was planned to run for only two years before returning to the previous design.
2004 – Michael Jackson dumped his "dream team" of defense lawyers Mark Geragos and Benjamin Brafman in favor of Thomas Mesereau Jr.
2005 – The first video was uploaded to YouTube.com. It was called "Me at the Zoo".
2009 – The iTunes Music Store reached 1 billion applications downloaded.
BIRTHDAYS:
Alan Oppenheimer – 92 years old (1930) – Actor ("Murphy Brown," "The Six Million Dollar Man," "The Bionic Woman", "St. Elsewhere", "Mama's Family")
David Birney – 83 years old (1939) – Actor ("Oh, God! Book 2", TV's "St. Elsewhere")
Lee Majors – 83 years old (1939) – Actor (TV's "The Six Million Dollar Man," "Big Valley," "The Bionic Woman"). Born in Wyandotte, MI.
Marty Fleckman – 78 years old (1944) – Golfer
Blair Brown – 76 years old (1946) – Actress (TV's "The Days and Nights of Molly Dodd", "Fringe", "Orange is the New Black")
Paul Brickman – 73 years old (1949) – Director, writer ("The Bad News Bears in Breaking Training", "Handle with Care", "Risky Business")
Joyce DeWitt – 73 years old (1949) – Actress (TV's "Three's Company)
James Russo – 69 years old (1953) – Actor ("Fast Times at Ridgemont High", "Beverly Hills Cop", "The Cotton Club", "Once Upon a Time in America", "Extremities", "Freeway")
Michael Moore – 68 years old (1954) – Director ("Fahrenheit 911", "Bowling for Columbine", "Roger and Me", TV's "The Awful Truth"). Born in Flint, MI.
Judy Davis – 67 years old (1955) – Actress ("My Brilliant Career", "A Passage to India", "Winter of Our Dreams", "Heatwave", "High Tide", "Impromptu", "Naked Lunch", "The Ref", "Deconstructing Harry", "The Break-up", "The Eye of the Storm", "The Dressmaker")
Valerie Bertinelli – 63 years old (1959) – Actress (TV's "One Day at a Time", "Touched by an Angel", "Hot in Cleveland")
Craig Sheffer – 62 years old (1960) – Actor ("A River Runs Through It", "Nightbreed", TV's "One Tree Hill")
George Lopez – 61 years old (1961) – Actor, comedian (TV's "The George Lopez Show")
Melina Kanakaredes – 55 years old (1967) – Actress (TV's "Providence," "Guiding Light," "CSI: New York")
Stan Frazier – 54 years old (1968) – Drummer (Sugar Ray)
Scott Bairstow – 52 years old (1970) – Actor (TV's "Lonesome Dove", "Party of Five")
John Cena – 45 years old (1977) – WWE wrestler, rapper
Kal Penn – 45 years old (1977) – Actor (TV's "House", "Designated Survivor")
Jaime King – 43 years old (1979) – Actress, model ("White Chicks", "Pearl Harbor", "Bulletproof Monk", "Slackers", "Sin City", "The Spirit")
Rachel Skarsten – 37 years old (1985) – Actress (TV's "Birds of Prey", "Lost Girl", "Reign")
Dev Patel – 32 years old (1990) – Actor ("Slumdog Millionaire", "Lion", "Chappie", "The Best Exotic Marigold Hotel" movies, "The Last Airbender", TV's "Newsroom", "Skins")
TODAY IS:
International Pixel-Stained Technopeasant Day
National Cherry Cheesecake Day
National Lost Dog Awareness Day
National Talk Like Shakespeare Day
For additional information check out websites like: www.on-this-day.com, www.born-today.com, www.famousbirthdays.com, www.daysoftheyear.com, and www.nationaldaycalendar.com.