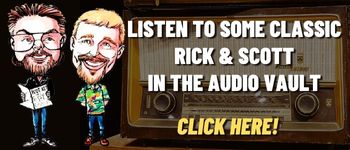 A quick look at Today in History, check out some Celebrity Birthdays, and find out what Days of the Year to celebrate.
TODAY IN HISTORY:
1788 – Maryland became the seventh state to ratify the U.S. constitution.
1789 – A mutiny on the British ship Bounty took place when a rebel crew took the ship and set sail to Pitcairn Island. The mutineers left Captain W. Bligh and 18 sailors adrift.
1818 – President James Monroe proclaimed naval disarmament on the Great Lakes and Lake Champlain.
1896 – The Addressograph was patented by J.S. Duncan.
1896 – The Detroit Tigers played their first official game at the corner of Michigan and Trumbull. The ballpark was then known as Bennett Park. The Tigers beat the Columbus Senators 17-2.
1897 – The apple blossom was adopted as the official Michigan state flower.
1910 – First night air flight was performed by Claude Grahame-White in England.
1914 – W.H. Carrier patented the design of his air conditioner.
1919 – The first successful parachute jump was made.
1930 – The first organized night baseball game was played in Independence, KS.
1932 – The yellow fever vaccine for humans was announced.
1937 – The first animated-cartoon electric sign was displayed on a building on Broadway in New York, NY. It was created by Douglas Leight.
1957 – Mike Wallace was seen on TV for the first time. He was the host of "Mike Wallace Interviews."
1959 – Arthur Godfrey was seen for the last time in the final broadcast of "Arthur Godfrey and His Friends" on CBS-TV.
1962 – In the Sahara Desert of Algeria, a team led by Red Adair used explosives to put out the well fire known as the Devil's Cigarette Lighter. The fire was caused by a pipe rupture on November 6, 1961.
1967 – Muhammad Ali refused induction into the U.S. Army and was stripped of boxing title. He cited religious grounds for his refusal.
1976 – The Attorney General declared that the state of Michigan is not obligated to pay for a prison inmate's sex change operation.
1985 – The largest sand castle in the world was completed near St. Petersburg, FL. It was four stories tall.
1986 – For the first time, a compact disc of an album was released before its vinyl version. The album was "The Art of Excellence" by Tony Bennett. It was his first album upon re-signing with Columbia Records.
1987 – On a plane that was returning to Boston, MA from Miami, FL, Ozzy Osbourne bought three rounds of drinks and sang "Crazy Train" over the PA system.
1988 – Near Maui, HI, flight attendant Clarabelle "C.B." Lansing was blown out of Aloha Airlines Flight 243 (a Boeing 737) and fell to her death when part of the plane's fuselage ripped open in mid-flight.
1991 – The Strippers Hall of Fame opened in California.
1992 – The U.S. Agriculture Department unveiled a pyramid-shaped recommended-diet chart.
1992 – The U.S. issued a patent to Richard Mahan, of Houston, TX, for his Electric Tablecloth. It was a battery-powered table cover designed to discourage insects from landing or walking on the table.
1994 – Former CIA official Aldrich Ames, who had given U.S. secrets to the Soviet Union and then Russia, pleaded guilty to espionage and tax evasion. He was sentenced to life in prison without parole.
1996 – President Bill Clinton gave a 4-1/2 hour videotaped testimony as a defense witness in the criminal trial of his former Whitewater business partners.
1999 – Tom Petty & The Heartbreakers received a star on the Hollywood Walk of Fame.
2000 – Jay Leno received a star on the Hollywood Walk of Fame.
2001 – A Russian rocket launched from Central Asia with the first space tourist aboard. The crew consisted of California businessman Dennis Tito and two cosmonauts. The destination was the International Space Station for eight days. Businessman Dennis Tito paid $20 million for the trip.
2003 – The iTunes Music Store launched with over 200,000 items to purchase. They sold more than 1 million songs in the first week.
2004 – The iTunes Music Store marked its first anniversary with over 70 million songs sold.
2005 – The compilation CD "Beatles One" is certified "diamond", for passing 10 million in sales.
2006 – Rosie O'Donnell confirmed that she was returning to daytime television, as co-host of "The View".
2008 – India set a world record when it sent 10 satellites into orbit from a single launch.
2011 – The movie "Bridesmaids", starring Kristen Wiig, Maya Rudolph. Rose Byrne, Melissa McCarthy, Ellie Kemper, and Wendi McLendon-Covey, was released.
2014 – Craig Ferguson announced he was leaving "The Late Late Show" after nine years.
BIRTHDAYS:
Ann-Margret – 82 years old (1941) – Singer, actress ("Viva Las Vegas", "Grumpy Old Men", "Carnal Knowledge", "Tommy", "The Cincinnati Kid", "A Pocketful of Miracles", "Bye Bye Birdie", "State Fair")
Paul Guilfoyle – 74 years old (1949) – Actor (TV's "CSI: Crime Scene Investigation")
Jay Leno – 73 years old (1950) – Comedian, television talk show host (TV's "The Tonight Show" – retired on February 6th, 2014)
Mary McDonnell – 71 years old (1952) – Actress ("Dancing With Wolves", "Donnie Darko", "Independence Day", "Grand Canyon", "Battlestar Gallactica")
John Daly – 57 years old (1966) – Golfer
Kari Wuhrer – 56 years old (1967) – Actress ("Eight Legged Freaks", "Anaconda", TV's "Sliders", MTV's "Remote Control")
Simba Khali – 52 years old (1971) – Actress (TV's "3rd Rock from the Sun")
Bridget Moynahan – 52 years old (1971) – Actress ("Lord of War", "I", "Robot", "The Sum of All Fears", "Coyote Ugly")
Jorge Garcia – 50 years old (1973) – Actor (TV's "Becker", "Lost", "Hawaii Five-O")
Elisabeth Röhm – 50 years old (1973) – Actress (TV's "Law & Order", "Angel")
Penelope Cruz – 49 years old (1974) – Actress ("Vicki Christina Barcelona", "Nine", "Volver", "Sahara", "Vanilla Sky", "Blow")
Nate Richert – 45 years old (1978) – Actor (TV's " Sabrina, the Teenage Witch")
Jessica Alba – 42 years old (1981) – Actress (TV's "Dark Angel", movies "Valentine's Day", "The Love Guru", "Awake", "The Eye", "Into the Blue", "Fantastic Four", "Rise of the Silver Surfer", "Sin City")
Harry Shum Jr. – 41 years old (1982) – Actor (TV's "Glee")
Jenna Ushkowitz – 37 years old (1986) – Actor (TV's "Glee")
TODAY IS:
National Donate Life Blue & Green Day
National Great Poetry Reading Day
National Hairball Awareness Day
World Day for Safety and Health at Work
For additional information check out websites like: www.on-this-day.com, www.born-today.com, www.famousbirthdays.com, www.daysoftheyear.com, and www.nationaldaycalendar.com.