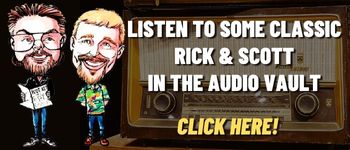 A quick look at Today in History, check out some Celebrity Birthdays, and find out what Days of the Year to celebrate.
TODAY IN HISTORY:
1813 – Rubber was patented by J.F. Hummel.
1852 – The first edition of Peter Roget's Thesaurus was published.
1879 – In Cleveland, OH, electric arc lights were used for the first time.
1911 – The current Michigan state flag was adopted.
1913 – Gideon Sundback of Hoboken, NJ, patented an all-purpose zipper.
1927 – Construction of the Spirit of St. Louis was completed for pilot Charles Lindbergh.
1941 – The Boston Bees agreed to change their name to the Braves.
1952 – IBM President Thomas J. Watson, Jr., informed his company's stockholders that IBM was building "the most advanced, most flexible high-speed computer in the world." The computer was unveiled April 7, 1953, as the IBM 701 Electronic Data Processing Machine.
1953 – The first U.S. experimental 3D television broadcast showed an episode of "Space Patrol" on Los Angeles, CA affiliate KECA-TV.
1960 – Dick Clark told the U.S. House of Representatives that he had never taken payola for the records he featured on his show "American Bandstand."
1961 – ABC's "Wide World of Sports" premiered on TV with host Jim McKay.
1967 – After refusing to be inducted into the U.S. Army the day before because of religious reasons, Muhammad Ali was stripped of his boxing title.
1971 – WZZM TV-13 began on air operations from their new Three Mile Road studios in Walker, MI.
1974 – Phil Donahue's TV show, "Donahue" moved to Chicago, IL.
1974 – President Richard Nixon announced he would release edited transcripts of secretly made White House tape recordings related to the Watergate scandal.
1976 – Bruce Springsteen climbed the wall of Graceland to meet Elvis Presley. Elvis wasn't home.
1981 – Steve Carlton, of the Philadelphia Phillies, became the first left-handed pitcher in the major leagues to get 3,000 career strikeouts.
1985 – Billy Martin was brought back, for the fourth time, to the position of manager for the New York Yankees.
1986 – Roger Clemens, of the Boston Red Sox, set a major-league baseball record by striking out 20 Seattle Mariner batters.
1988 – The Baltimore Orioles set a new major league baseball record by losing their first 21 games of the season.
1990 – The destruction of the Berlin Wall began.
1992 – Exxon executive Sidney Reso was kidnapped outside his Morris Township, NJ, home by Arthur Seale. Seale was a former Exxon security official. Reso died while in captivity.
1992 – Rioting began after a jury decision to acquit four Los Angeles policemen in the Rodney King beating trial. 54 people were killed in 3 days and hundreds of buildings were destroyed.
1996 – The TV Land Network debuted with shows like "St. Elsewhere", "The Addams Family", and "Hogan's Heroes".
1997 – Astronaut Jerry Linenger and cosmonaut Vasily Tsibliyev went on the first U.S.-Russian space walk.
2003 – Mr. T filed a lawsuit against Best Buy Co. Inc., that claimed the store did not have permission to use his likeness in a print ad.
2004 – The last Oldsmobile ever produced rolled off the Lansing, MI assembly line, ending 107 years of production.
2004 – President George Bush and Vice President Dick Cheney appeared before the committee investigating the September 11th, 2001 terrorist attacks.
2007 – Iran banned Western haircuts and eyebrow plucking for men.
2011– Prince William and Kate Middleton were married at Westminster Abbey in London after months of hype.
2015 – A baseball game between the Baltimore Orioles and the Chicago White Sox set the all-time low attendance mark for Major League Baseball. There were no fans in attendance for the game. The stadium was officially closed to the public due to the 2015 Baltimore protests.
BIRTHDAYS:
Willie Nelson – 90 years old (1933) – Musician, singer, actor ("Honeysuckle Rose", "The Electric Horseman", songs "On the Road Again", "Always on My Mind")
Duane Allen – 80 years old (1943) – Singer (The Oak Ridge Boys)
Richard Kline – 79 years old (1944) – Actor (TV's "Three's Company")
Tommy James – 76 years old (1947) – Singer (The Shondells)
Jerry Seinfeld – 69 years old (1954) – Comedian, actor (TV's "Seinfeld")
Kate Mulgrew – 68 years old (1955) – Actress (TV's "Star Trek: Voyager", "Ryan's Hope")
Daniel Day-Lewis – 66 years old (1957) – Actor ("Lincoln", "There Will Be Blood", "My Left Foot", "In the Name of the Father", "Gangs of New York", "The Boxer", "The Last of the Mohicans", "A Room With a View", "My Beautiful Laundrette")
Mark Kendall – 66 years old (1957) – Guitarist (Great White)
Michelle Pfeiffer – 65 years old (1958) – Actress ("The Fabulous Baker Boys", "Love Field", "Dangerous Liaisons", "Batman Returns", "Dangerous Minds", "One Fine Day", "White Oleander", "Dark Shadows", "The Family", "Scarface", "What Lies Beneath")
Eve Plumb – 65 years old (1958) – Actress (Played Jan on TV's "The Brady Bunch")
Stephanie Bentley – 60 years old (1963) – Country singer ("Heart Half Empty")
Carnie Wilson – 55 years old (1968) – Singer, TV talk show host (Wilson Phillips, TV's "Carnie!", "The Newlywed Game")
Andre Agassi – 53 years old (1970) – Tennis player
Uma Thurman – 53 years old (1970) – Actress ("Pulp Fiction", "Dangerous Liaisons", "Batman & Robin", "The Avengers", "Kill Bill", "Be Cool", "The Producers")
James Bonamy – 51 years old (1972) – Country Musician ("I Don't Think I Will")
TODAY IS:
For additional information check out websites like: www.on-this-day.com, www.born-today.com, www.famousbirthdays.com, www.daysoftheyear.com, and www.nationaldaycalendar.com.