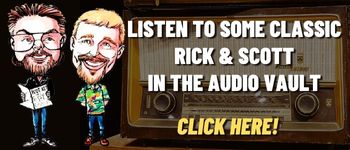 TODAY IN HISTORY:
1812 – The territory of Orleans became the 18th U.S. state and would become known as Louisiana.
1818 – A plan was passed by Congress that the U.S. flag would have 13 red and white stripes and 20 stars and that a new star would be added for the each new state.
1841 – President William Henry Harrison, at the age of 68, became the first President to die in office. He had been sworn in only a month before he died of pneumonia.
1850 – The city of Los Angeles, CA was incorporated.
1873 – The Kennel Club was founded. It is the oldest and first official registry of purebred dogs in the world.
1887 – Susanna M. Salter became mayor of Argonia, KS, making her the first woman mayor in the U.S.
1896 – A man fishing for salmon near Canada's Yukon Territory spotted gold nuggets, and sparked the last great gold rush.
1914 – The first known serialized moving picture opened in New York City, NY. It was "The Perils of Pauline".
1917 – The U.S. Senate voted 90-6 to enter World War I on the Allied side.
1932 – After five years of research, professor C.G. King, of the University of Pittsburgh, isolated vitamin C.
1949 – Twelve nations signed a treaty to create The North Atlantic Treaty Organization (NATO).
1960 – The movie "Ben Hur" took home 11 Academy Awards at the Oscars. (The only other movies to collect that many Oscars were "Titanic" and the last "Lord of the Rings" film.)
1964 – The Beatles occupied the top five positions on the Billboard Hot 100 pop chart.
1967 – Johnny Carson quit "The Tonight Show". He returned three weeks later after getting a raise of $30,000 a week.
1968 – NASA launched Apollo 6.
1968 – Martin Luther King Jr. was assassinated, at the age of 39, at the Lorraine Motel in Memphis, TN by James Earl Ray.
1969 – Dr. Denton Cooley implanted the first temporary artificial heart.
1971 – Gordie Howe played his last Red Wings game. He started with Detroit in 1946.
1971 – Veterans stadium in Philadelphia, PA, was dedicated this day.
1973 – In New York, NY, the original World Trade Center twin towers opened. At the time they were the tallest building in the world.
1974 – Hank Aaron, of the Atlanta Braves, tied Babe Ruth's major league baseball home-run record with 714.
1975 – Microsoft was founded as a partnership between Bill Gates and Paul Allen in Albuquerque, NM.
1983 – At Cape Canaveral, FL, the Space Shuttle Challenger took off on its first flight. It was the sixth flight overall for the shuttle program. The mission included the first American space walk in nine years.
1984 – President Ronald Reagan proposed an international ban on chemical weapons.
1986 – Wayne Gretzky set an NHL record with his 213th point of the season.
1987 – The U.S. charged the Soviet Union with wiretapping a U.S. Embassy.
1988 – Arizona Governor Evan Mecham was voted out of office by the Arizona Senate. Mecham was found guilty of diverting state funds to his auto business and of trying to impede an investigation into a death threat to a grand jury witness.
1994 – Marc Andreessen and Jim Clark founded Netscape Communications Corporation under the name Mosaic Communications Corporation.
1999 – The Colorado Rockies and the San Diego Padres played the first major league season opener to be held in Mexico. The Rockies beat the Padres 8-2.
2003 – A colossal squid weighing 330 pounds and measuring 16 feet was found in the Antarctic waters off New Zealand.
2005 – TV's "ABC World News Tonight" anchor Peter Jennings announced that he had lung cancer. He died four months later.
2013 – The TV show "Hannibal", based on characters by author Thomas Harris, debuted on NBC.
2014 – The second film in Marvel's "Captain America: series, "Captain America: Winter Soldier" premiered in theaters.
2019 – Kathie Lee Gifford left NBC's "Today" show after 11 years.
BIRTHDAYS:
Clive Davis – 91 years old (1932) – Record company executive (He signed Santana, Janis Joplin, Chicago, Barry Manilow, Billy Joel, Luther Vandross, Whitney Houston and many other artists)
Kris Jensen – 81 years old (1942) – Singer ("Torture")
Kitty Kelley – 81 years old (1942) – Author
Craig T. Nelson – 79 years old (1944) – Actor ("Turner and Hooch", "Stir Crazy", "Poltergeist", TV's "Coach", "Parenthood")
Walter Charles – 78 years old (1945) – Actor ("A Fine Mess", "Fletch Lives", "Weeds", "Prancer", TV's "Cagney and Lacey", "Kate and Allie", "Law & Order", "Law & Order: Criminal Intent")
Christine Lahti – 73 years old (1950) – Actress ("Swing Shift", "And Justice for All", "Housekeeping", "Running on Empty", "Leaving Normal", TV's "Chicago Hope", "Law and Order: Special Victims Unit", "Hawaii Five-0", "The Blacklist"). Born in Birmingham, MI.
Tom Jackson – 72 years old (1951) – Football player, analyst (TV's "NFL Primetime with Chris Berman")
David E. Kelley – 67 years old (1956) – Writer, producer (TV's "Ally McBeal", "The Practice", "Picket Fences", "Chicago Hope", "Boston Public")
Phil Morris – 64 years old (1959) – Actor (TV's "Seinfeld", "Smallville", "Love That Girl!")
Lorraine Toussaint – 63 years old (1960) – Actress (TV's "Crossing Jordan," "Any Day Now")
Hugo Weaving – 63 years old (1960)- Actor ("V for Vendetta", "The Lord of the Rings" and "The Hobbit trilogies", "The Matrix" series)
Craig Adams – 61 years old (1962) – Bass guitarist (The Cult)
David Cross – 59 years old (1964) – Writer, actor, comedian (TV's "Mr. Show", "Arrested Development", movies "Pitch Perfect 2", "Men in Black", "The Increasingly Poor Decisions of Todd Margaret")
Robbie Rist – 59 years old (1964) – Actor (Played Cousin Oliver on TV's "The Brady Bunch")
Robert Downey Jr. – 58 years old (1965) – Actor ("U.S. Marshals", "Chaplin", "Tropic Thunder", the "Iron Man" movies, "The Avengers", the "Sherlock Holmes" series, "Zodiac", "Good Night and Good Luck", "Gothika", "Less Than Zero", "Wonder Boys", TV's "Ally McBeal")
Nancy McKeon – 57 years old (1966) – Actress (TV's "The Facts of Life", "The Division")
Barry Pepper – 53 years old (1970) – Actor ("Saving Private Ryan", "The Green Mile", "Battlefield Earth", "61*", "Flags of Our Fathers", "True Grit")
Jill Scott – 51 years old (1972) – Singer, actress (TV's "The No. 1 Ladies' Detective Agency", both "Why Did I Get Married?" movies, "Hounddog")
David Blaine – 50 years old (1973) – Magician
James Roday – 47 years old (1976) – Actor (TV's "Psych")
Natasha Lyonne – 44 years old (1979) – Actress ("American Pie", "But I'm a Cheerleader", "The Slums of Beverly Hills", TV's "Orange Is the New Black")
Jamie Lynn Spears – 32 years old (1991) – Actress (TV's "Zoey 101")
Alexa Nikolas – 31 years old (1992) – Actress (TV's "Zoey 101")
Austin Mahone – 27 years old (1996) – Singer
TODAY IS:
International Day for Landmine Awareness
National Chicken Cordon Bleu Day
National Walk Around Things Day
For additional information check out websites like: www.on-this-day.com, www.born-today.com, www.famousbirthdays.com, and www.daysoftheyear.com.