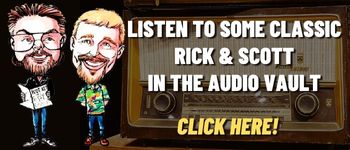 A quick look at Today in History, check out some Celebrity Birthdays, and find out what Days of the Year to celebrate.
TODAY IN HISTORY:
1789 – The first U.S. Congress began regular sessions at the Federal Hall in New York, NY.
1830 – Joseph Smith and five others organized the Mormon Church in western New York.
1869 – Celluloid was patented.
1875 – Alexander Graham Bell was granted a patent for the multiple telegraph, which sent two signals at the same time.
1896 – The first modern Olympic Games began in Athens, Greece, 1,500 years after the original games were banned by Roman Emperor Theodosiua I.
1900 – World's first heavyweight title boxing match was held in Detroit, MI.
1909 – Americans Robert Peary and Matthew Henson claimed to be the first men to reach the North Pole.
1916 – Charlie Chaplin, at age 26, became the highest-paid film star in the world when he signed a contract with Mutual Film Corporation for $675,000 a year. (It would be equivalent to about $15 million today.)
1924 – Four planes left Seattle, WA, on the first successful flight around the world.
1926 – Varney Airlines made their first commercial flight. Varney was the root company of United Airlines.
1927 – William P. MacCracken, Jr. earned license number '1' when the Department of Commerce issued the first aviator's license.
1930 – A baker in Schiller Park IL, named James Alexander Dewar, invented a snack cake filled with banana cream. He called it the "Twinkie". Due to banana rationing during World War II, the filling was changed to vanilla cream.
1943 – 4,000 Grand Rapids, MI citizens gathered at the Kent County Airport to dedicate a B-17 bomber which was financed by war bonds bought by students of South High School. They raised $375,000.
1947 – The first Tony Awards were presented for theatrical achievement.
1956 – Capitol Tower, the home of Capitol Records in Hollywood, CA, was dedicated. It was the first circular office tower designed in America. It is 13 stories tall and 92 feet in diameter.
1957 – Trolley cars in New York, NY, completed their final runs.
1965 – The first communications satellite to be placed in geosynchronous orbit, Early Bird, was launched.
1965 – President Lyndon B. Johnson authorized the use of ground troops in combat operations in Vietnam.
1973 – The Pioneer 11 spacecraft was launched.
1973 – The American League of Major League Baseball began using the designated hitter.
1974 – The Swedish band ABBA won the Eurovision Song Contest 1974 with the song "Waterloo", which launched their international career.
1974 – "Piano Man" became Billy Joel's first Top 40 hit.
1980 – Post-It Notes first appeared in stores. 3M produced these small pieces of paper with a re-adherable strip of glue on the back. Originally small yellow squares, Post-it Notes and related products are available in various colors, shapes, sizes and adhesive strengths. As of 2019, there are at least 26 documented colors of Post-it Notes.
1983 – The U.S. Veteran's Administration announced it would give free medical care for conditions traceable to radiation exposure to more than 220,000 veterans who participated in nuclear tests from 1945 to 1962.
1983 – Interior Secretary James Watt banned the Beach Boys from a 4th of July celebration on the Washington Mall. He said rock 'n' roll bands attract the "wrong element."
1985 – William J. Schroeder became the first artificial heart recipient to be discharged from the hospital.
1987 – Dennis Levine began a two-year jail term for insider trading.
1987 – The Dow Jones industrial average closed above 2,400 for the first time.
1987 – Sugar Ray Leonard took the middleweight title from Marvin Hagler.
1988 – Mathew Henson was awarded honors in Arlington National Cemetery. Henson had discovered the North Pole with Robert Peary.
1997 – Mario Lemieux, of the Pittsburgh Penguins, announced that he would retire from the National Hockey League following the playoffs of the current season.
1998 – Citicorp and Travelers Group announced that they would be merging. The new creation was the largest financial-services conglomerate in the world. The name would become Citigroup on October 8th.
1998 – The Dow Jones industrial average closed above 9,000 points for the first time.
1998 – Federal researchers in the U.S. announced that daily tamoxifen pills could cut breast cancer risk among high-risk women.
BIRTHDAYS:
Billy Dee Williams – 86 years old (1937) – Actor ("Brian's Song", "The Return of the Jedi", "Batman", "Lady Sings the Blues", "Mahogany", "The Empire Strikes Back", "Return of the Jedi")
Roy Thinnes – 85 years old (1938) – Actor (TV's "The Invaders", "Outer Limits")
Barry Levinson – 81 years old (1942) – Director, producer ("Diner", "The Natural", "Good Morning, Vietnam", "Rain Man", "Bugsy", "Wag the Dog", "Rain Man")
John Ratzenberger – 76 years old (1947) – Actor (TV's "Cheers")
Marilu Henner – 71 years old (1952) – Actress (TV's "Taxi", "Evening Shade", "Celebrity Apprentice", movie "Cannonball Run 2")
Janet Lynn – 70 years old (1953) – Figure skater, Olympic bronze medalist
Michael Rooker – 68 years old (1955) – Actor ("Cliffhanger", "Eight Men Out", "Henry: Portrait of a Serial Killer", "Guardians of the Galaxy", "Mississippi Burning", "JFK", "Mallrats", TV's "The Walking Dead")
Warren Haynes – 63 years old (1960) – Musician (The Allman Brothers)
Frank Black – 58 years old (1965) – Guitarist (Pixies)
Ari Meyers – 54 years old (1969) – Actress ("Author! Author!", TV's "Kate & Allie")
Paul Rudd – 54 years old (1969) – Actor (TV's "Friends", movies "This Is 40", "Dinner for Schmucks", "I Love You Man", "Knocked Up", "Anchorman", "Anchorman 2", "Our Idiot Brother", "40 Year Old Virgin", "Admission")
Jason Hervey – 51 years old (1972) – Actor (TV's "The Wonder Years", "Diff'rent Strokes", movie "Back to the Future")
Zach Braff – 48 years old (1975) – Actor (TV's "Scrubs", movies "Garden State", "Wish I Was Here", "The High Cost of Living")
Candace Cameron Bure – 47 years old (1976) – Actress (TV's "Full House", "Fuller House", "Dancing with the Stars)
Bret Harrison – 41 years old (1982) – Actor (TV's "Grounded for Life", "The Loop", "Reaper", "Breaking In")
Rick Cosnett – 40 years old (1983) – Actor (TV's "The Vampire Diaries", "Quantico", "The Flash")
TODAY IS:
Bohring-Opitz Syndrome Awareness Day
International Day of Sport for Development and Peace
National Alcohol Screening Day
National Employee Benefits Day
For additional information check out websites like: www.on-this-day.com, www.born-today.com, www.famousbirthdays.com, www.daysoftheyear.com, and www.nationaldaycalendar.com.