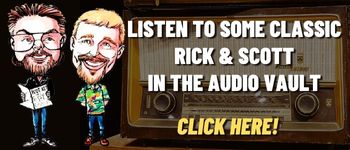 A quick look at Today in History, check out some Celebrity Birthdays, and find out what Days of the Year to celebrate.
TODAY IN HISTORY:
1789 – The U.S. House of Representatives held its first meeting.
1820 – In the ancient city ruins of Milos, an armless marble statue from 100 B.C. — The Venus de Milo — was found.
1834 – In New York, NY, Cornelius Lawrence became the first mayor to be elected by popular vote in a city election.
1864 – The U.S. Senate passed the 13th Amendment by a vote of 38 to 6.
1873 – Alfred Paraf patented the first successful oleomargarine.
1904 – Longacre Square in Midtown Manhattan was renamed Times Square after The New York Times.
1906 – Auguste Deter, the first person to be diagnosed with Alzheimer's disease, died.
1911 – The first squash tournament was played at the Harvard Club in New York, NY.
1913 – The Seventeenth amendment was ratified, requiring direct election of Senators.
1931 – The robin became Michigan's official state bird. The robin was voted on by the state's 4th graders.
1935 – The Works Progress Administration was approved by the U.S. Congress.
1943 – President Franklin D. Roosevelt, in an attempt to check inflation, froze wages and prices, prohibited workers from changing jobs unless the war effort would be aided thereby, and barred rate increases by common carriers and public utilities.
1947 – The first illustrated insurance policy was issued by the Allstate Insurance Company.
1952 – President Harry Truman seized steel mills to prevent a nationwide strike.
1953 – The bones of Sitting Bull were moved from North Dakota to South Dakota.
1959 – A team of computer manufacturers, users and university people led by Grace Hopper met to discuss the creation of a new programming language that would be called COBOL.
1964 – Gemini 1 (an unmanned test flight) was launched.
1974 – At Atlanta-Fulton County Stadium, Hank Aaron hit his 715th home run against the L.A. Dodgers, breaking Babe Ruth's 39 year old record.
1975 – Frank Robinson of the Cleveland Indians became first black manager of a major league baseball team.
1983 – Magician David Copperfield made the Statue of Liberty disappear.
1986 – Clint Eastwood was elected mayor of Carmel, CA.
1987 – Los Angeles Dodgers executive Al Campanis resigned over remarks he had made. While on ABC's "Nightline", Campanis said that blacks "may not have some of the necessities" to hold managerial jobs in major-league baseball.
1988 – Former President Ronald Reagan aid, Lyn Nofzinger, was sentenced to prison for illegal lobbying for Wedtech Corp.
1990 – The television show "Twin Peaks" premiered on ABC. It ran for two seasons until it was cancellation in 1991.
1990 – AIDS activist Ryan White died of the disease at age 18.
1991 – An unsuccessful lawsuit filed against Virgin Records claimed that Paula Abdul did not do all the singing on her album, "Forever Your Girl".
1994 – Smoking was banned in the Pentagon and all U.S. military bases.
1994 – The RIAA announced that Pink Floyd's 1973 album "Dark Side of the Moon" had become the fourth biggest-selling album in U.S. history. It had passed the 13 million mark in sales.
2001 – Microsoft Corp. released Internet Explorer 6.0.
2002 – Ed McMahon filed a $20 million lawsuit against his insurance company, two insurance adjusters, and several environmental cleanup contractors. The suit alleged breach of contract, negligence and intentional infliction of emotional distress concerning a toxic mold that had spread through McMahon's Beverly Hills home.
2004 – National Security Adviser Condoleezza Rice testified that President George Bush was warned of suspicious activity by terrorists located in the U.S. about a month before the 9/11 attacks occurred.
2005 – Over four million people attended the funeral of Pope John Paul II.
2007 – An iPod saved a soldier's life in Iraq. The MP3 player stopped a bullet from an insurgent's AK-47. Kevin Garrad (3rd Infantry Division) was on a street patrol in Iraq. As he rounded the corner of a building an armed insurgent came from the other side. The two of them were within just a few feet of each other when they opened fire. The insurgent was killed and Kevin was hit in the left chest where his iPod was in his jacket pocket. It slowed the bullet down enough that it did not completely penetrate his body armor.
2008 – The Roman Catholic priest accused of stalking Conan O'Brien pleaded guilty to two counts of disorderly conduct and was ordered to stay away from the talk show host for two years.
2014 – Windows XP reached its standard End Of Life and is no longer supported
BIRTHDAYS:
Shecky Greene – 97 years old (1926) – Comedian, actor (TV's "Laverne and Shirley", "Northern Exposure")
Charlie 'Smokey' Maxwell – 96 years old (1927) – Baseball player. (Detroit Tigers 1955-1962). Born in Lawton, MI.
Darlene Gillespie – 82 years old (1941) – Mouseketeer (TV's "The Mickey Mouse Club")
Peggy Lennon – 82 years old (1941) – Singer (Lennon Sisters)
John Hiller – 80 years old (1943) – Baseball player. (Played his entire career with the Detroit Tigers 1965-1980)
Stuart Pankin – 77 years old (1946) – Actor ("Irreconcilable Differences", "Arachnophobia")
Steve Howe – 76 years old (1947) – Guitarist (Yes, Asia)
Mel Schacher – 72 years old (1951) – Bass guitarist (Grand Funk Railroad). Born in Owosso, MI
John Schneider – 63 years old (1960) – Singer, actor (TV's "Dukes of Hazzard", "Smallville", "Desperate Housewives")
Izzy Stradlin – 61 years old (1962) – Guitarist (Gun's 'N Roses)
Julian Lennon – 60 years old (1963) – Musician, son of John Lennon
Biz Markie – 59 years old (1964) – Rapper
Robin Wright – 57 years old (1966) – Actress (TV's "House of Cards", movies "Message in a Bottle", "White Oleander", "Forrest Gump", "The Princess Bride")
Patricia Arquette – 55 years old (1968) – Actress ("True Romance", "A Nightmare on Elm Street 3: Dream Warriors", "Boyhood", "Stigmata", "Lost Highway", "Flirting With Disaster", "Ed Wood", TV's "Medium", "CSI: Cyber")
Emma Caulfield – 50 years old (1973) – Actress (TV's "Buffy the Vampire Slayer", "Beverly Hills 90210")
Taylor Kitsch – 42 years old (1981) – Actor (TV's "Friday Night Lights")
Taran Noah Smith – 39 years old (1984) – Actor (Played Mark on TV's "Home Improvement")
Kirsten Storms – 39 years old (1984) – Actress (TV's "Days of Our Lives")
TODAY IS:
For additional information check out websites like: www.on-this-day.com, www.born-today.com, www.famousbirthdays.com, www.daysoftheyear.com, and www.nationaldaycalendar.com.