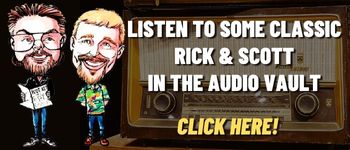 A quick look at Today in History, check out some Celebrity Birthdays, and find out what Days of the Year to celebrate.
TODAY IN HISTORY:
1682 – Robert Cavelier de La Salle discovered the mouth of the Mississippi River. He claimed it for France and named it Louisiana.
1833 – Peterborough, NH, opened the first municipally supported public library in the United States.
1865 – Confederate General Robert E. Lee surrendere his army to Union General Ulysses S. Grant at Appomattox Court House in Virginia.
1866 – The Civil Rights Bill passed over President Andrew Johnson's veto.
1867 – The U.S. Senate ratified the treaty with Russia that purchased the territory of Alaska by one vote.
1872 – S.R. Percy received a patent for dried milk.
1912 – The first exhibition baseball game was held at Fenway Park in Boston, MA. The game was between Red Sox and Harvard.
1913 – On opening day at Ebbets Field, the new home of the Brooklyn Dodgers, fans had to wait for an hour to get into the ballpark because nobody brought the key. The Dodgers lost to Philadelphia 1-0.
1914 – In London, the first full-color movie, "The World, The Flesh & the Devil", was shown.
1940 – Patent number 2,196,914 was awarded to Sylvan Goldman for his "folding basket carriers". Today we call it a shopping cart.
1945 – The U.S. Atomic Energy Commission was formed.
1945 – National Football League officials made it mandatory for football players to wear socks in all league games.
1950 – Bob Hope made his first television appearance on "Star-Spangled Review" on NBC-TV.
1957 – The Suez Canal was cleared for all shipping.
1959 – NASA announced the selection of America's first seven astronauts. The news media begins to refer to them as the "Mercury Seven".
1965 – "TIME" magazine featured a cover with the entire "Peanuts" comic gang.
1965 – The Houston Astrodome opened in Houston, TX. The first indoor baseball game was played.
1967 – The first Boeing 737 made its maiden flight.
1968 – Murdered civil rights leader Martin Luther King Jr., was buried.
1970 – Paul McCartney quit the Beatles.
1983 – The Space Shuttle Challenger concluded it first flight.
1984 – The song "Flashdance…What a Feeling", by Irene Cara, won Best Song at the Oscars.
1986 – It was announced that Patrick Duffy's character on the TV show Dallas would be returning after being killed off.
1987 – Dikye Baggett became the first person to undergo corrective surgery for Parkinson's disease.
1992 – President George H.W. Bush fell ill at a state dinner in Japan. He became pale, slumped in his chair, and threw up on the Japanese Prime Minister.
2000 – CBS-TV aired "Failsafe." It was the first live full-length show to by aired by CBS in 39 years.
2001 – American Airlines' parent company acquired the bankrupt TWA and becomes America's largest carrier.
2003 – Baghdad fell to American forces. Iraqis turned on symbols of their former leader Saddam Hussein, pulling down a statue of him and tearing it into pieces.
2005 – Prince Charles married longtime love Camilla Parker Bowles, Duchess of Cornwall, in a civil ceremony in London.
2007 – The iTunes Music Store reached 2.5 billion songs sold.
2007 – Apple announced it had sold its one-hundred millionth iPod.
2009 – The television show "Parks and Recreation" premiered on NBC.
2017 – After 38 years, the Detroit Red Wings played their last game at Joe Louis Arena, beating the New Jersey Devils 4-1 in front of 20,027 fans.
2017 – After refusing to give up his seat on an overbooked United Airlines flight, Dr. David Dao Duy Anh was forcibly dragged off the flight by security officers. This lead to major criticism of United Airlines.
2020 – Michigan Governor Gretchen Whitmer extended the state's "Stay Home" order until May 1st.
BIRTHDAYS:
Tom Lehrer – 95 years old (1928) – Songwriter
Michael Learned – 84 years old (1939) – Actress (TV's, "The Waltons", "All My Sons", "Nurse")
Margo Smith – 81 years old (1942) – Country singer ("Don't Break the Heart That Loves You", "It Only Hurts for a Little While")
Nate Colbert – 77 years old (1946) – Baseball player (Detroit Tigers 1975)
Hal Ketchum – 70 years old (1953) – Country singer, actor (" Heartbreak Hotel", "Maverick")
Dennis Quaid – 69 years old (1954) – Actor ("Wyatt Earp", "The Right Stuff", "The Big Easy", "The Rookie", "Everybody's All American", "Great Balls of Fire")
Jimmy Tingle – 68 years old (1955) – Comedian
Lisa Guerrero – 59 years old (1964) – Reporter (TV's "Monday Night Football", "Inside Edition")
Paulina Porizkova – 58 years old (1965) – Model, actress, TV judge (TV's "America's Next Top Model")
Cynthia Nixon – 57 years old (1966) – Actress ("The Manhattan Project", "Sex and the City", "Sex and the City 2", "Amadeus", "The Pelican Brief", "Little Manhattan", "5 Flights Up", "James White", "A Quiet Passion")
Kevin Martin – 54 years old (1969) – Lead vocalist (Candlebox)
Keshia Knight Pulliam – 44 years old (1979) – Actress (Played Rudy on TV's "The Cosby Show", "Tyler Perry's House of Payne")
Ryan Northcott – 43 years old (1980) – Actor ("Mystery, Alaska, Ripper", TV's "The Beach Boys: An American Family")
Leighton Meester – 37 years old (1986) – Actress (TV's "Gossip Girl", movies "Killer Movie", "Country Strong", "The Roommate", "Monte Carlo", "The Oranges", "The Judge")
Jesse McCartney – 36 years old (1987) – Actor (TV's "Summerland", "All My Children")
Kristen Stewart – 33 years old (1990) – Actress ("Panic Room", "Twilight", "New Moon", "Snow White and the Huntsman", "The Runaways", "On the Road", "Into the Wild", "In the Land of Women", "Catch That Kid!")
Elle Fanning – 25 years old (1998) – Actress ("Maleficent", "Super 8", "We Bought a Zoo")
TODAY IS:
National Cherish an Antique Day
National Chinese Almond Cookie Day
National Former Prisoner of War Recognition Day
National Winston Churchill Day
For additional information check out websites like: www.on-this-day.com, www.born-today.com, www.famousbirthdays.com, www.daysoftheyear.com, and www.nationaldaycalendar.com.