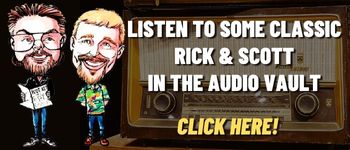 A quick look at Today in History, check out some Celebrity Birthdays, and find out what Days of the Year to celebrate.
TODAY IN HISTORY:
1874 – A patent for the sprinkler head was given to Harry S. Parmelee.
1877 – The two moons of Mars were discovered by astronomer Asaph Hall. He named the moons Phobos and Deimos.
1896 – Harvey Hubbell received a patent for the electric light bulb socket with a pull-chain.
1909 – The S.O.S. distress signal was first used by an American ship, the Arapahoe, off Cape Hatteras, NC.
1924 – Newsreel pictures were taken of U.S. Presidential candidates for the first time.
1929 – Babe Ruth became the first baseball player to hit 500 home runs in his career with a home run at League Park in Cleveland, OH. He ended up with a career 714 homers.
1934 – The first Federal prisoners arrived at Alcatraz, in San Francisco Bay, CA.
1942 – Actress Hedy Lamarr and composer George Antheil received a patent for a frequency hopping spread spectrum communication system that later became the basis for modern technologies in wireless telephones and wi-fi.
1951 – The first major league baseball game to be televised in color was broadcast. The Brooklyn Dodgers beat the Boston Braves 8-1.
1965 – Race riots (the Watts Riots) begin in the Watts area of Los Angeles, CA.
1965 – The U.S. conducted a second launch of "Surveyor-SD 2" for a landing on the Moon surface test.
1972 – The last United States ground combat unit left South Vietnam.
1984 – President Ronald Reagan was preparing for his weekly radio broadcast when, while testing of the microphone, the President said of the Soviet Union, "My fellow Americans, I am pleased to tell you that I just signed legislation that would outlaw Russia forever. We begin bombing in five minutes."
1988 – Dick Thornburgh was unanimously confirmed by the U.S. Senate to be the next Attorney General. He succeeded Edwin Meese III.
1991 – The Space Shuttle Atlantis ended its nine-day journey by landing safely.
1992 – The Mall of America opened in Bloomington, MN. It was the largest shopping mall in the U.S.
1994 – A U.S. federal jury awarded $286.8 million to about 10,000 commercial fishermen for losses as a result of the 1989 Exxon Valdez oil spill.
1995 – All U.S. nuclear tests were banned by President Bill Clinton.
1998 – British Petroleum purchased Amoco for $49 billion. In doing so, BP became No. 3 among oil companies.
1999 – The band KISS received a star on the Hollywood Walk of Fame.
2002 – US Airways filed for bankruptcy.
2002 – Jason Priestly crashed his car during practice for a race in the Infiniti Pro Series. He suffered a spinal fracture, a moderate concussion, a broken nose, facial lacerations and broken bones in both feet.
2020 – Candidate Joe Biden announced California Senator Kamala Harris as his running mate, the first woman of color selected by a major party
BIRTHDAYS:
Mike Hugg – 81 years old (1942) – Drummer, vibraphonist, vocalist, keyboardist (Manfred Mann)
Jim Kale – 80 years old (1943) – Bassist (The Guess Who)
Eric Carmen – 74 years old (1949) – Singer (The Raspberries)
Steve Wozniak – 73 years old (1950) – Apple Computers co-founder.
Bob Mothersbaugh – 71 years old (1952) – Guitarist (Devo)
Hulk Hogan – 70 years old (1953) – Ex-wrestler/reality show star (TV's "Hogan Knows Best")
Joe Jackson – 69 years old (1954) – Singer, songwriter ("Is She Really Going Out With Him?", "Steppin' Out")
Richie Ramone – 66 years old (1957) – Drummer (The Ramones)
Viola Davis – 58 years old (1965) – Actress ("The Help", "Doubt", TV's "City of Angels", "Century City", "Law and Order: Special Victims Unit")
Anna Gunn – 55 years old (1968) – Actress (TV's "Gracepoint", "Breaking Bad")
Will Friedle – 47 years old (1976) – Actor (Played Eric Matthews on TV's "Boy Meets World")
Chris Hemsworth – 40 years old (1983) – Actor ("Thor", "Rush", "The Avengers", "Snow White and the Huntsman")
TODAY IS:
National Presidential Joke Day
For additional information check out websites like: www.on-this-day.com, www.born-today.com, www.famousbirthdays.com, www.daysoftheyear.com, and www.nationaldaycalendar.com.