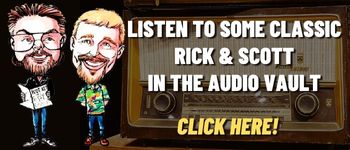 A quick look at Today in History, check out some Celebrity Birthdays, and find out what Days of the Year to celebrate.
TODAY IN HISTORY:
1851 – Isaac Singer was issued a patent for his double-headed sewing machine.
1865 – Disinfectant was used for the first time during surgery by Joseph Lister.
1867 – President Andrew Johnson defied Congress by suspending Secretary of War Edwin. M. Stanton. This action sparked a move to impeach Johnson.
1877 – Thomas Edison invented the phonograph and made the first sound recording.
1898 – The Spanish-American War was ended with the signing of the peace protocol. The U.S. acquired Guam, Puerto Rico and the Philippines. Hawaii was also annexed.
1918 – Regular airmail service began between Washington, DC, and New York, NY.
1927 – Pilot Charles Lindbergh started his 26 city tour in Grand Rapids, MI. 100,000 people cheered him in a parade. His mother joined him and he took her for a plane ride in "The Spirit of St. Louis".
1939 – "The Wizard of Oz" premiered at the Strand Theatre in Oconomowoc, WI. The movie premiered in Hollywood on August 15th.
1942 – The U.S.S. Wolverine-IX 64, the Great Lakes' first and only aircraft carrier, was commissioned at Buffalo, NY. The Wolverine was then moved to Chicago and used on Lake Michigan to train student aviators in carrier landings and takeoffs. Former U.S. President George H. W. Bush was among the pilots who learned to take off and land on the 500-foot long carrier deck.
1960 – NASA launched Echo A1 from Cape Canaveral, FL. It was their first successful communications satellite. It was a 100 ft metallic balloon that passively reflected signals.
1964 – Mickey Mantle set a major league baseball record when he hit home runs from both sides of the plate in the same game.
1966 – John Lennon apologized at a news conference in Chicago, IL, for his remark that "the Beatles are more popular than Jesus."
1977 – The first free flight of the Space Shuttle Enterprise.
1981 – The IBM Personal Computer was released.
1986 – NASA announced that they had selected a new rocket design for the Space Shuttle. The move was made to correct flaws that were believed to have been responsible for the Challenger disaster.
1988 – The movie "The Last Temptation of Christ" opened in theaters.
1990 – Sue, the largest and most complete Tyrannosaurus Rex skeleton found to date, was discovered by Sue Hendrickson at a reserve in Faith, South Dakota.
1992 – The U.S., Canada, and Mexico announced that the North American Free Trade Agreement had been created after 14 months of negotiations.
1994 – Major league baseball players went on strike rather than allow team owners to limit their salaries. The strike lasted for 232 days. The strike forced the cancellation of the 1994 World Series for the first time in 90 years.
2003 – A computer virus called the Blaster worm infected a half-million computers. Minnesota teenager Jeffrey Lee Parson was later arrested for setting off the virus.
2016 – The movie "Sausage Party" was released. It would become the highest grossing R-rated animated movie of all time.
BIRTHDAYS:
Parnelli Jones – 90 years old (1933) – Race car driver
George Hamilton – 84 years old (1939) – Actor ("Where the Boys Are", "Love at First Bite")
Larry Ziegler – 84 years old (1939) – Golfer
Mark Knopfler – 74 years old (1949) – Singer, guitarist (Dire Straits)
Sam J. Jones – 69 years old (1954) – Actor ("Flash Gordon")
Pat Metheny – 69 years old (1954) – Guitarist (Pat Metheny Group)
Bruce Greenwood – 67 years old (1956) – Actor ("Thirteen Days", "National Treasure: Book of Secrets", played Captain Christopher Pike "Star Trek" and "Star Trek Into Darkness")
Roy Hay – 62 years old (1961) – Keyboardist (Culture Club)
Sir Mix-A-Lot – 60 years old (1963) – Rapper
Peter Krause – 58 years old (1965) – Actor (TV's "Parenthood", "Six Feet Under", "Sports Night")
Michael Ian Black – 52 years old (1971) – Actor, comedian (TV's "Ed", "Stella", "Wet Hot American Summer: First Day of Camp", "Michael & Michael Have Issues", "Another Period")
Yvette Nicole Brown – 52 years old (1971) – Actress (TV's "Community")
Rebecca Gayheart – 52 years old (1971) – Actress ("Jawbreaker", "Urban Legend", "Scream 2", TV's "Dead Like Me", "Wasteland")
Pete Sampras – 52 years old (1971) – Tennis player
Casey Affleck – 48 years old (1975) – Actor ("The Assassination of Jesse James", "Good Will Hunting", "Gone Baby Gone", "Ocean's Eleven", "Ocean's Twelve", "Ocean's Thirteen")
Maggie Lawson – 43 years old (1980) – Actress (TV's "Psych")
Dominique Swain – 43 years old (1980) – Actress ("Lolita", "Face/Off")
Cara Delevingne – 31 years old (1992) – Actress ("Paper Towns", "Suicide Squad")
TODAY IS:
For additional information check out websites like: www.on-this-day.com, www.born-today.com, www.famousbirthdays.com, www.daysoftheyear.com, and www.nationaldaycalendar.com.