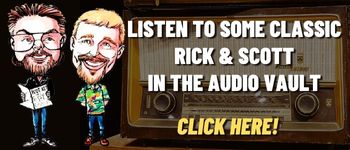 A quick look at Today in History, check out some Celebrity Birthdays, and find out what Days of the Year to celebrate.
TODAY IN HISTORY:
1790 – The United States Capital moved from New York City, NY to Philadelphia, PA.
1807 – Robert Fulton's North River Steamboat left New York, NY for Albany, NY, on the Hudson River, beginning the first commercial steamboat service in the world.
1859 – A hot air balloon was used to carry mail for the first time. John Wise left Lafayette, IN, for New York City, NY with 100 letters. After going only 27 miles, he had to land.
1896 – The Klondike gold rush was set off by George Carmack when he discovered gold on Rabbit Creek in Alaska.
1903 – Joseph Pulitzer donated a million dollars to Columbia University. This started the Pulitzer Prize.
1915 – Charles F. Kettering received a patent for his electric ignition device.
1939 – The movie "Wizard of Oz" premiered in New York, NY. It had premiered in Hollywood, CA on August 15.
1945 – The George Orwell novel "Animal Farm" was first published. The book used farm animals to represent the events of the 1917 Russian Revolution.
1970 – Venera 7 launched. It would later become the first spacecraft to successfully transmit data from the surface of another planet (Venus).
1978 – The Double Eagle II became the first balloon to cross the Atlantic Ocean when it landed in Miserey, France (near Paris), 137 hours after leaving Preque Isle, ME.
1982 – The first compact discs (CDs) were released to the public in Germany.
1982 – The United States Senate passed an immigration bill that granted permanent resident status to any illegal aliens who had arrived in the U.S. prior to 1977.
1986 – Def Leppard drummer, Rick Allen, played his first concert after losing his left arm in a car accident.
1987 – The Dow Jones Industrial Average closed above 2,700 for the first time.
1996 – Ross Perot was announced to be the Reform Party's Presidential candidate. It was the party's first-ever candidate.
1998 – President Bill Clinton admitted to the nation in a taped testimony that he had an "improper physical relationship" with White House intern Monica Lewinsky. Later in the day, he admitted before the nation that he "misled people" about the relationship.
1998 – NationsBank and BankAmerica merged to create the largest U.S. bank.
1998 – Carlos Santana received a star on the Hollywood Walk of Fame.
1999 – The Planet Hollywood restaurant chain, owned in part by Bruce Willis, Demi Moore, Sylvester Stallone and Arnold Schwarzenegger, announced plans to file bankruptcy.
2002 – The Charles M. Schulz Museum opened in Santa Rosa, CA.
2008 – Swimmer Michael Phelps became the first person to win eight gold medals in one Olympic Games.
2009 – The A&E TV show, "Hoarders", premiered.
2015 – Jake Elliott, 20, of Milan, MI (originally from Grand Rapids and went to Grandville High School) wins the world Yo-Yo contest in Japan.
BIRTHDAYS:
Robert De Niro – 80 years old (1943) – Actor ("The Godfather Part II", "Raging Bull", "Cape Fear", "Awakenings", "The Deer Hunter", "Goodfellas", "Taxi Driver", "Silver Linings Playbook", "Meet the Parents", "Meet the Fockers")
Robert Joy – 72 years old (1951) – Actor (Played Dr. Sid Hammerback on TV's "CSI: NY")
Kevin Rowland – 70 years old (1953) – Singer, songwriter (Dexy's Midnight Runners)
Belinda Carlisle – 65 years old (1958) – Singer (The Go-Go's)
Sean Penn – 63 years old (1960) – Actor, screenwriter, director ("Milk", "Mystic River", "I Am Sam", "Sweet and Lowdown", "Dead Man Walking")
Gilby Clarke – 61 years old (1962) – Guitarist (Guns N' Roses)
Steve Gorman – 58 years old (1965) – Drummer (The Black Crowes). Born in Muskegon, MI
David Conrad – 56 years old (1967) – Actor (TV's "Ghost Whisperer")
Donnie Wahlberg – 54 years old (1969) – Singer, actor (New Kids on the Block, movies "Dreamcatcher", "Saw 3", "Saw 4", TV's "Boomtown", "Band of Brothers")
Bryton McClure – 37 years old (1986) – Actor (played Richie Crawford on TV's "Family Matters", "The Young and the Restless")
TODAY IS:
National Black Cat Appreciation Day
For additional information check out websites like: www.on-this-day.com, www.born-today.com, www.famousbirthdays.com, www.daysoftheyear.com, and www.nationaldaycalendar.com.