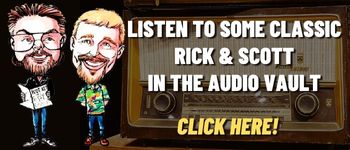 A quick look at Today in History, check out some Celebrity Birthdays, and find out what Days of the Year to celebrate.
TODAY IN HISTORY:
79 AD – Mount Vesuvius erupted killing approximately 20,000 people. The cities of Pompeii, Stabiae and Herculaneum were buried in volcanic ash.
1456 – The printing of the Gutenberg Bible was completed.
1814 – Washington, DC, was invaded by British forces. They set fire to the White House and Capitol.
1869 – Cornelius Swarthout received a patent for the waffle iron.
1891 – Thomas Edison patented the kinetoscope and kinetograph.
1912 – A four-pound limit was set for parcels sent through the U.S. Postal System.
1915 – The state of Michigan began paying a bounty on dead rats. Each rat was worth 5 cents. The law was repealed in 2000.
1932 – Amelia Earhart became the first woman to fly across the U.S. non-stop. The trip from Los Angeles, CA to Newark, NJ, took about 19 hours.
1949 – The North Atlantic Treaty Organization (NATO) went into effect. The agreement was that an attack against one of the parties would be considered "an attack against them all."
1969 – Victor Jackson, of East Lansing, MI, sailed from Ludington, MI to Manitowac, WI in an outboard powered, extra large bathtub. It took him 14-1/2 hours.
1979 – The TV show "The Facts of Life" premiered on NBC.
1981 – Mark David Chapman was sentenced to 20 years to life in prison for murdering John Lennon.
1986 – Frontier Airlines shut down. Thousands of people were left stranded.
1989 – Commissioner Bart Giamatti banned Pete Rose, the manager of the Cincinnati Reds, from baseball — for life — after being accused of gambling on baseball.
1989 – A U.S. space probe, Voyager 2, sent back photographs of Neptune.
1992 – Hurricane Andrew hit southern Florida. The storm caused 55 deaths in the Bahamas, Florida and Louisiana.
1995 – Microsoft's "Windows 95" went on sale. (The typeface Comic Sans and the game Minesweeper came pre-installed in the software.)
1998 – A donation of 24 beads was made to the Indian Museum of North America at the Crazy Horse Memorial in South Dakota. The beads are said to be those used in 1626 to buy Manhattan from the Indians.
2001 – In McAllen, TX, Bridgestone/Firestone agreed to settle out of court and pay $7.5 million to a family in a rollover accident in their Ford Explorer.
2006 – The International Astronomical Union (IAU) redefined the term "planet" such that Pluto is now considered a dwarf planet.
BIRTHDAYS:
David Freiberg – 84 years old (1938) – Musician (Jefferson Starship)
Vince McMahon – 77 years old (1945) – Head of WWE
Anne Archer – 75 years old (1947) – Actress ("Fatal Attraction", "Paradise Alley", "Patriot Games", "Short Cuts", "Clear and Present Danger", "Lullaby")
Joe Regalbuto – 73 years old (1949) – Actor (Played Frank Fontana on TV's "Murphy Brown")
Mike Shanahan – 70 years old (1952) – Football coach
Steve Guttenberg – 64 years old (1958) – Actor ("Diner", "Police Academy" series, "Cocoon" movies, "Three Men and a Baby" movies)
Cal Ripken Jr. – 62 years old (1960) – Baseball player (Owns the Major League Baseball record for most consecutive games played)
Mark Bedford – 61 years old (1961) – Bass guitarist (Madness)
Jared Harris – 61 years old (1961) – Actor (TV's "Mad Men")
Craig Kilborn – 60 years old (1962) – Talk show host (TV's "The Daily Show", "The Kilborn File", "The Late Late Show")
Marlee Matlin – 57 years old (1965) – Actress ("Children of a Lesser God", "Reasonable Doubts", "Picket Fences", TV's "The West Wing")
David Gregory – 52 years old (1970) – Former host of NBC's "Meet the Press", CNN political analyst
David Chappelle – 49 years old (1973) – Actor, comedian (TV's "Chappelle's Show", movies "The Nutty Professor", "Half Baked", "Undercover Brother")
Carmine Giovinazzo – 49 years old (1973) – Actor (TV's "CSI: NY")
Chad Michael Murray – 41 years old (1981) – Actor ("One Tree Hill", "House of Wax", "A Cinderella Story", "Freaky Friday")
Rupert Grint – 34 years old (1988) – Actor (Played Ron Weasley in the "Harry Potter" movie series)
TODAY IS:
International Strange Music Day
For additional information check out websites like: www.on-this-day.com, www.born-today.com, www.famousbirthdays.com, www.daysoftheyear.com, and www.nationaldaycalendar.com.