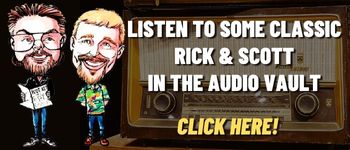 A quick look at Today in History, check out some Celebrity Birthdays, and find out what Days of the Year to celebrate.
TODAY IN HISTORY:
1791 – John Fitch was granted a U.S. Patent for the steamboat.
1873 – The first public kindergarten in the United States was authorized by the school board of St. Louis, MO.
1895 – The Edward Dean Adams Power Plant went into operation at Niagara Falls
1920 – The 19th amendment to the U.S. Constitution went into effect. The amendment prohibits discrimination on the basis of sex in the voting booth.
1939 – The first televised major league baseball games were shown. The event was a double-header between the Cincinnati Reds and the Brooklyn Dodgers.
1957 – The first Edsel, made by the Ford Motor Company, rolled of the assembly line.
1961 – The International Hockey Hall of Fame opened in Toronto, Canada.
1973 – The University of Texas became the first school to offer a course in belly dancing.
1987 – Sonny Bono announced that he was running for Mayor of Palm Springs, his first political office. He ended up getting elected for the position.
1987 – The Fuller Brush Company announced plans to open two retail stores in Dallas, TX. Previously, the company had sold its products door to door for 81 years.
1992 – Mike Ilitch purchased the Detroit Tigers from Tom Monaghan. Ilitch paid $85 million for the team.
1998 – Microsoft was under investigation by the U.S. government to discover if they "bullied" Intel into delaying new technology.
2011 – The Boeing 787 Dreamliner, Boeing's all new composite airliner, received certification from the EASA and the FAA.
2015 – Two journalists were shot and killed by a disgruntled former coworker while conducting a live report in Moneta, Virginia.
2018 – Three people were killed and eleven wounded during a mass shooting at a Madden NFL '19 video game tournament in Jacksonville, Florida.
BIRTHDAYS:
Tom Ridge – 77 years old (1945) – First Director of the Office of Homeland Security
Valerie Simpson – 76 years old (1946) – Singer (Ashford and Simpson)
Branford Marsalis – 62 years old (1960) – Jazz saxophonist
Chris Burke – 57 years old (1965) – Actor (Played Corky on TV's "Life Goes On")
Adrian Young – 53 years old (1969) – Drummer (No Doubt)
Melissa McCarthy – 52 years old (1970) – Actress ("Spy", "The Hangover, Part 3", "Bridesmaids", "Identity Thief", TV's "Mike and Molly", "Gilmore Girls")
Macaulay Culkin – 42 years old (1980) – Actor ("Home Alone" movies, "Uncle Buck", "Party Monster")
Chris Pine – 42 years old (1980) – Actor (Played James T. Kirk in the new "Star Trek" movies)
TODAY IS:
For additional information check out websites like: www.on-this-day.com, www.born-today.com, www.famousbirthdays.com, www.daysoftheyear.com, and www.nationaldaycalendar.com.