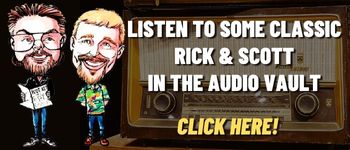 A quick look at Today in History, check out some Celebrity Birthdays, and find out what Days of the Year to celebrate.
TODAY IN HISTORY:
1682 – William Penn sailed from England and later established the colony of Pennsylvania in America.
1901 – Hubert Cecil Booth received a patent for the vacuum cleaner.
1905 – Ty Cobb, "The Georgia Peach," made his Major League debut, playing centerfield for the Detroit Tigers.
1963 – A direct phone link — the so-called hot line — between Washington, DC and Moscow went into operation.
1967 – Thurgood Marshall was confirmed by the U.S. Senate as a Supreme Court Justice. He became the first black Justice to sit on the Supreme Court.
1979 – A federal jury in New York found hotel owner Leona Helmsley guilty of income tax evasion but not extortion.
1983 – Guion S. Bluford, Jr. became the first African-American astronaut in space, flying aboard the shuttle Challenger Three.
1984 – The Space Shuttle Discovery (STS-41-D) took off on it's maiden voyage. On the mission three communications satellites were deployed.
1984 – President Ronald Reagan, and several others, were inducted into the Sportscasters Hall of Fame.
1992 – The 11-day Ruby Ridge standoff ended with Randy Weaver surrendering to federal authorities.
1993 – "The Late Show with David Letterman" premiered on CBS TV, following his move from NBC. Bill Murray was David's first guest.
1994 – Rosa Parks was robbed and beaten by Joseph Skipper. Parks was known for her refusal to give up her seat on a bus in 1955, which sparked the civil rights movement.
1994 – The largest U.S. defense contractor was created when the Lockheed and Martin Marietta corporations agreed to a merger.
1996 – An expedition to raise part of the Titanic failed when the nylon lines that were being used to raise part of the hull snapped.
2000 – Cabela's opened up a 225,000 square foot store in Dundee, Michigan. It was the biggest of seven retail stores.
2002 – Conoco Inc. and Phillips Petroleum merged to create ConocoPhillips. The new company became the third largest integrated energy company and the second largest refining company in the United States.
2021 – The last remaining American troops left Afghanistan, ending U.S. involvement in the war.
BIRTHDAYS:
Elizabeth Ashley – 84 years old (1939) – Actress ("The Carpetbaggers", "Evening Shade")
Ben Jones – 82 years old ( 1941) – Actor, politician (Played Cooter on TV's "Dukes of Hazzard", served four terms as a Democratic Congressman from Georgia)
Lewis Black – 75 years old (1948) – Comedian, actor (TV's "The Daily Show")
Timothy Bottoms – 72 years old (1951) – Aactor ("The Last Picture Show", "The Paper Chase", "The Crocodile Hunter: Collision Course", TV movie "DC 9/11: Time of Crisis")
David Paymer – 69 years old (1954) – Actor ("Mr. Saturday Night", "Quiz Show", "City Slickers", "Get Shorty", "The American President", "Ocean's Thirteen")
Michael Chiklis – 60 years old (1963) – Actor ("Fantastic Four", TV's "The Commish", "The Shield")
Michael Michele – 57 years old (1966) – Actress ("Ali", TV's "ER", "Homicide: Life on the Street")
Cameron Diaz – 51 years old (1972) – Actress ("Bad Teacher", "There's Something About Mary", "Charlie's Angels", "Vanilla Sky", "The Mask")
Lisa Ling – 50 years old (1973)  – TV host, correspondent ("This Is Life with Lisa Ling", "The View", "Oprah Winfrey Show")
TODAY IS:
International Day of the Victims of Enforced Disappearance
National Toasted Marshmallow Day
For additional information check out websites like: www.on-this-day.com, www.born-today.com, www.famousbirthdays.com, www.daysoftheyear.com, and www.nationaldaycalendar.com.