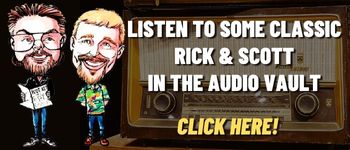 A quick look at Today in History, check out some Celebrity Birthdays, and find out what Days of the Year to celebrate.
TODAY IN HISTORY:
1620 – William Bradford and the Mayflower Pilgrims landed on what is now known as Plymouth Rock in Plymouth, MA.
1891 – The first game of basketball, invented by faculty member James Naismith, was believed to have been played at Springfield College in Massachusetts.
1898 – The radioactive element radium was discovered by scientists Pierre and Marie Curie.
1913 – Arthur Wynne published a new "word-cross" puzzle in the "New York World" in England. The name was later changed to "crossword."
1914 – Marie Dressler, Charlie Chaplin, Mabel Normand and Mack Swain appeared in the first six-reel, feature-length comedy — "Tillie's Punctured Romance".
1937 – Walt Disney debuted the first, full-length, animated feature in Hollywood, CA. The movie was "Snow White and the Seven Dwarfs".
1944 – Horse racing was banned in the United States until after the end of World War II.
1951 – Joe DiMaggio announced his retirement from major league baseball.
1960 – The Disney movie "Swiss Family Robinson" premiered in theaters.
1967 – Louis Washkansky, the first man to undergo a heart transplant, died in Cape Town, South Africa. He lived for 18 days after the transplant.
1967 – "The Graduate", starring Dustin Hoffman, premiered in New York, NY.
1968 – Apollo 8 was launched from the Kennedy Space Center on a mission to orbit the moon. It was the first visit to another celestial body by humans. The craft landed safely in the Pacific Ocean on December 27th.
1970 – Elvis Presley went to the White House to volunteer his services to President Richard Nixon in the fight against drugs.
1978 – Police in Des Plaines, IL, arrested John W. Gacy Jr. and began unearthing the remains of 33 men and boys that Gacy was later convicted of having murdered.
1979 – Willie Nelson made his acting debut in "The Electric Horseman", starring with Robert Redford and Jane Fonda.
1988 – The movie "Working Girl", starring Melanie Griffith, premiered in theaters.
1988 – A terrorist bomb went off on Pan Am Flight 103 over Lockerbie, Scotland. All 259 passengers on board, and 11 people on the ground, were killed.
1997 – Detroit Lion Barry Sanders set a NFL rushing record, when he became the third NFL player to rush for over 2,000 yards in a single season.
1998 – The first vaccine for Lyme disease was approved.
2001 – Congress passed a $20 billion package to finance the "war against terrorism" being fought in Afghanistan.
2002 – Larry Mayes was released after spending 21 years in prison for a rape that maintained that he never committed. He was the 100th person in the U.S. to be released after DNA tests were performed.
2004 – A suicide bomber killed 22 at the forward operating base next to the main U.S. military airfield at Mosul, Iraq. It was the single deadliest suicide attack on American soldiers.
2012 – The Walt Disney Company completed its acquisition of Lucasfilm and of the "Star Wars" franchise.
2012 – People wondered if the world would end when a Mayan calendar predicted it would happen on this date. It obviously didn't happen!
2012 – The song "Gangnam Style" became the first video to hit one billion views on YouTube.com.
BIRTHDAYS:
Phil Donahue – 87 years old (1935) – TV host ("The Phil Donahue Show")
Jane Fonda – 85 years old (1937) – Actress, activist, fitness guru ("Klute", "Coming Home", "They Shoot Horses Don't They?", "Julia", "The Morning After", "The China Syndrome", "On Golden Pond", "9 to 5", TV's "The Newsroom", "Grace and Frankie")
Gwen McCrae – 79 years old (1943) – Singer ("Rockin' Chair")
Josh Mostel – 76 years old (1946) – Actor ("Jesus Christ Superstar", "Harry and Tonto", "Sophie's Choice", "City Slickers", "illy Madison", "Big Daddy")
Samuel L. Jackson – 74 years old (1948) – Actor ("Pulp Fiction," "A Time to Kill," "Star Wars: Episode II – Attack of the Clones," "Star Wars: Episode III – Revenge of the Sith", "Jungle Fever", "Jurassic Park", "Die Hard With a Vengeance", "Jackie Brown", "XXX", "Snakes on a Plane", "Black Snake Moan", "Captain America", "Soul Men", "The Other Guys)
Nick Gilder – 71 years old (1951) – Singer (Sweeney Todd, "Hot Child in the City")
Chris Evert – 68 years old (1954) – Tennis player
Jane Kaczmarek – 67 years old (1955) – Actress (TV's "Malcolm in the Middle", "Raising the Bar")
Ray Romano – 65 years old (1957) – Actor, comedian (TV's "Everybody Loves Raymond", "Men of a Certain Age", "Ice Age" movies)
Andy Dick – 57 years old (1965) – Actor, comedian (TV's "News Radio", "Less That Perfect")
Kiefer Sutherland – 56 years old (1966) – Actor ("Stand By Me", "The Lost Boys," "Young Guns," "A Time to Kill", "Flatliners", "A Few Good Men", "The Vanishing", "Truth or Consequences, NM", TV's "24")
Khrystyne Haje – 54 years old (1968) – Actress (TV's "Head of the Class")
Julie Delpy – 53 years old (1969) – Actress ("Europa Europa", "Voyager", "Three Colors: White", "Before Sunrise", "An American Werewolf in Paris", "Before Sunset", "2 Days in Paris", "Before Midnight")
Steven Yeun – 39 years old (1983) – Actor (TV's "The Walking Dead")
TODAY IS:
International Dalek Remembrance Day
National French Fried Shrimp Day
National Homeless Persons' Remembrance Day
National Short Girl Appreciation Day
For additional information check out websites like: www.on-this-day.com, www.born-today.com, www.famousbirthdays.com, www.daysoftheyear.com, and www.nationaldaycalendar.com.