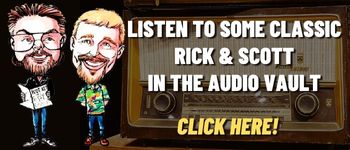 A quick look at Today in History, check out some Celebrity Birthdays, and find out what Days of the Year to celebrate.
TODAY IN HISTORY:
1799 – Four thousand people attended George Washington's funeral.
1865 – James H. Mason patented the coffee percolator.
1898 – Marie and Pierre Curie discovered radium.
1903 – An extinguished kerosene warning light at Comstock Park resulted in two Pere Marquette trains colliding near Grand Rapids, MI. Twenty-two people were killed and 30 injured in the passenger train wreck.
1919 – Babe Ruth, of the Boston Red Sox, was sold to the New York Yankees by owner Harry Frazee, allegedly establishing the Curse of the Bambino superstition.
1933 – FM radio was patented.
1933 – The Nissan Motor Company was launched in Tokyo, Japan.
1941 – President Franklin D. Roosevelt signed a bill establishing the fourth Thursday in November as Thanksgiving Day in the United States.
1963 – The Beatles "I Want to Hold Your Hand" and "I Saw Her Standing There" were released in the United States, which marked the beginning of Beatlemania on an international level.
1973 – The movie "The Exorcist", starring Linda Blair, premiered in theaters.
1982 – The Man of the Year in "TIME" magazine was a computer. It was the first time a non-human received the honors.
1986 – TV's "Search for Tomorrow" aired for the last time on CBS. The show had been on the air for 35 years.
1996 – Jon Benet Ramsey was found dead in her Colorado home.
2002 – Andrew J. Whittaker Jr. of West Virginia claimed his $314.9 million Powerball jackpot ($113.4 million after taxes).
2002 – The first cloned human baby was born.
2004 – Under the Indian Ocean, a 9.1-9.3 magnitude earthquake shook northern Sumatra and sent 500 mph waves across the Indian Ocean and Bay of Bengal. The tsunami killed at least 283,000 people in a dozen countries, including Sri Lanka, Indonesia, Sumatra, Thailand and India.
2006 – The 38th President of the United States, Gerald R. Ford, died at age 93 from complications due to pneumonia.
BIRTHDAYS:
Abdul "Duke" Fakir – 87 years old (1935) – Singer (The Four Tops). Born in Detroit, MI.
John Walsh – 77 years old (1945) – TV host (TV's "America's Most Wanted")
Lars Ulrich – 59 years old (1963) – Drummer (Metallica)
Jared Leto – 51 years old (1971) – Actor ("Dallas Buyers Club", "Chapter 27", "Lord of War", "Alexander", "Panic Room", "American Psycho", "Requiem for a Dream", "Fight Club", TV's "My So Called Life")
Chris Daughtry – 43 years old (1979) – Singer (4th place finisher on TV's "American Idol Season 5")
Kit Harrington – 36 years old (1986) – Actor (TV's Game of Thrones, movies "Silent Hill: Revelation", "Pompeii", "How to Train Your Dragon 2", "Testament of Youth")
TODAY IS:
For additional information check out websites like: www.on-this-day.com, www.born-today.com, www.famousbirthdays.com, www.daysoftheyear.com, and www.nationaldaycalendar.com.