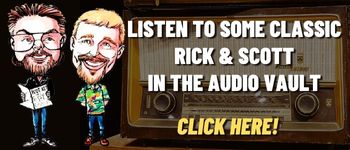 A quick look at Today in History, check out some Celebrity Birthdays, and find out what Days of the Year to celebrate.
TODAY IN HISTORY:
1886 – The Michigan Soldiers' Home was dedicated in North Park, MI (just north of Grand Rapids, MI). Even though the original building has been replaced, the Veterans' Facility is still at this site.
1924 – Edwin Hubble announced the existence of other galactic systems.
1936 – The United Auto Workers union staged its first sit-down strike, at the Fisher Body Plant in Flint, MI.
1953 – The first color television sets went on sale, costing about $1,175.
1954 – Pro basketball's 24-second clock was first used.
1963 – The television game show "Let's Make a Deal" debuted on NBC with host Monty Hall.
1978 – Ohio State University fired Woody Hayes as its football coach, one day after Hayes punched Clemson University player Charlie Bauman during the Gator Bowl. Bauman had intercepted an Ohio pass.
1980 – The television show "The Wonderful World of Disney" was cancelled by NBC after more than 25 years on the TV. It was the longest-running series in prime-time television history.
1984 – Wrestler Macho Man Randy Savage married Miss Elizabeth (Hulette).
1994 – HGTV premiered on our TV. We've all become expert fixer-uppers since then!
1999 – Former Beatle George Harrison fought of a knife-wielding intruder who broke into his London mansion and stabbed him in the chest.
2002 – Diana Ross was arrested on suspicion of drunken driving.
2003 – The Federal government banned the drug Ephedra, because the herbal stimulant was linked to 155 deaths and dozens of heart attacks and strokes.
2006 – Former President of Iraq, Saddam Hussein, was executed.
BIRTHDAYS:
Russ Tamblyn – 88 years old (1934) – Actor ("West Side Story", "Peyton Place", TV's Twin Peaks")
Noel Paul Stookey – 85 years old (1937) – Singer (Paul of Peter, Paul and Mary)
Fred Ward – 80 years old (1942) – Actor ("Escape from Alcatraz", "Road Trip", "Henry and June", "Swing Shift", "The Right Stuff")
Patti Smith – 76 years old (1946) – Singer ("Because the Night")
Jeff Lynne – 75 years old (1947) – Singer, songwriter, musician (E.L.O., Traveling Wilburys)
Meredith Vieira – 69 years old (1953) – TV host (TV's "The View", "Today")
Patricia Kalember – 66 years old (1956) – Actress (TV's "Sisters", movies "Fletch Lives", "Jacob's Ladder", "A Far Off Place", "Signs", "The Company Men", "Limitless")
Sheryl Lee Ralph – 66 years old (1956) – Actress (TV's "Moesha", "Designing Women", "It's a Living", movies "The Distinguished Gentleman", "Oliver & Company")
Matt Lauer – 65 years old (1957) – TV host (TV's "Today")
Tracey Ullman – 63 years old (1959) – Actress, comedian ("I Love You to Death", "Robin Hood: Men in Tights", "Household Saints", TV's "The Tracey Ullman Show", "Tracey Takes On…", "Tracey Ullman's State of the Union")
Sean Hannity – 61 years old (1961) – TV host, radio show host
Heidi Fleiss – 57 years old (1965) – Former Hollywood Madam
Jay Kay – 53 years old (1969) – Singer (Jamiroquai)
Jason Behr – 49 years old (1973) – Actor ("The Grudge", TV's "Roswell")
Tiger Woods – 47 years old (1975) – Golfer
Laila Ali – 45 years old (1977) – Boxer, TV personality, daughter of boxer Muhammad Ali
Lucy Punch – 45 years old (1977) – Actress (TV's "Ben and Kate", movies "Hot Fuzz", "Bad Teacher", "You Will Meet a Tall Dark Stranger", "Dinner for Schmucks", "Into the Woods")
Tyrese Gibson – 44 years old (1978) – Singer, actor ("The Transformers" movies, "Death Race", "Four Brothers", "Flight of the Phoenix", "Fast 2 Furious", "Baby Boy")
Eliza Dushku – 41 years old (1981) – Actress (TV's "Dollhouse", "Buffy the Vampire Slayer")
TODAY IS:
Falling Needles Family Fest Day
National Bicarbonate of Soda Day
For additional information check out websites like: www.on-this-day.com, www.born-today.com, www.famousbirthdays.com, www.daysoftheyear.com, and www.nationaldaycalendar.com.