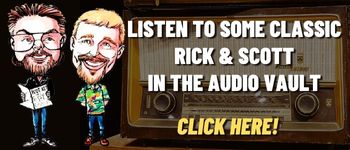 A quick look at Today in History, check out some Celebrity Birthdays, and find out what Days of the Year to celebrate.
TODAY IN HISTORY:
1768 – The first edition of the Encyclopedia Britannica was published.
1790 – The U.S. Congress moved from New York, NY to Philadelphia, PA.
1849 – Harriet Tubman escaped from slavery in Maryland. She returned to the South 19 times and freed more than 300 slaves.
1865 – The 13th Amendment to the Constitution, abolishing slavery, was ratified.
1877 – Thomas Edison demonstrated the first gramophone, with a recording of himself reciting "Mary Had a Little Lamb" onto a cylinder.
1877 – The first edition of "The Washington Post" was published.
1883 – "Ladies' Home Journal" was published for the first time.
1884 – After 34 years, construction of the Washington Monument was completed by Army engineers.
1907 – In Monongah, WV, 361 people were killed in America's worst mine disaster.
1923 – President Calvin Coolidge became the first President to have a Presidential address broadcast on radio.
1947 – The Everglades National Park in Florida was dedicated by President Harry S. Truman.
1957 – America's first attempt at putting a satellite (Vanguard TV3) into orbit failed when the satellite blew up on the launch pad at Cape Canaveral, FL.
1960 – Gene Autry and Bob Reynolds were granted the Los Angeles Angels baseball franchise by the American League.
1964 – The stop animation TV Christmas special "Rudolph the Red-Nosed Reindeer" debuted on NBC.
1973 – Gerald R. Ford was sworn in as the Vice President of the United States after the resignation of Spiro Agnew, becoming the first non-elected Vice President.
1990 – Vice President Dan Quayle was enshrined in the Little League Museum's Hall of Excellence.
1994 – Orange County, CA, filed for bankruptcy protection due to investment losses of about $2 billion. The county was one of the richest in the United States and became the largest municipality to file for bankruptcy.
1998 – Astronauts aboard the Space Shuttle Endeavour connected the first two building blocks of the International Space Station in the Shuttle cargo bay.
2002 – Winona Ryder was sentenced to 36 months of probation and 480 hours of community service stemming from her conviction for shoplifting from Saks Fifth Avenue. She also had to pay $10,000 in fines and restitution.
2004 – Dick Clark suffered a stroke that forced him to miss his annual assignment hosting "New Year's Rockin' Eve".
2005 – The iTunes Music Store reached more than 3 million videos sold.
2006 – NASA revealed photographs taken by the Mars Global Surveyor suggesting the presence of liquid water on Mars.
BIRTHDAYS:
David Ossman – 86 years old (1936) – Writer, comedian ("The Firesign Theatre")
Helen Cornelius – 81 years old (1941) – Country singer, actress
James Naughton – 77 years old (1945) – Actor ("I Love My Wife", "Whose Life is it Anyway?", "The Paper Chase", "The First Wives Club", "The Devil Wears Prada", "Factory Girl")
JoBeth Williams – 74 years old (1948) – ("Stir Crazy", "Poltergeist", "The Big Chill", "The Day After", "Teachers", "Poltergeist II: The Other Side")
Tom Hulce – 69 years old (1953) – Actor ("Amadeus", "Animal House", "Parenthood"). Born in Detroit, MI.
Kin Shriner – 69 years old (1953) – Actor (TV's "General Hospital", "Port Charles")
Wil Shriner – 69 years old (1953) – Actor, comedian, director, game show host (TV's "The Wil Shriner Show")
Steven Wright – 67 years old (1955) – Comedian, actor ("Coffee and Cigarettes", "Desperately Seeking Susan")
Peter Buck – 66 years old (1956) – Lead guitarist (R.E.M.)
Janine Turner – 60 years old (1962) – Actress (TV's "Northern Exposure", "Strong Medicine", movie "Cliffhanger")
Judd Apatow – 55 years old (1967) – Producer, director, writer ("Knocked Up", "The 40-Year-Old Virgin", "This Is 40", "Get Him to the Greek", "Bridesmaids", TV's "Freaks and Geeks", "The Larry Sanders Show", "Girls")
Ulf Ekberg – 52 years old (1970) – Musician (Ace of Base)
TODAY IS:
National Day of Remembrance and Action on Violence Against Women
For additional information check out websites like: www.on-this-day.com, www.born-today.com, www.famousbirthdays.com, www.daysoftheyear.com, and www.nationaldaycalendar.com.