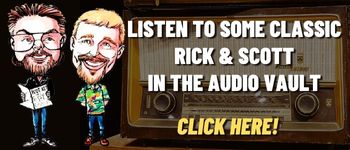 A quick look at Today in History, check out some Celebrity Birthdays, and find out what Days of the Year to celebrate.
TODAY IN HISTORY:
1763 – The Treaty of Paris was signed, transferring Michigan from France to England.
1863 – Alanson Crane patented the fire extinguisher.
1870 – The YWCA was founded in New York, NY.
1879 – The electric arc light was used for the first time.
1920 – Major League Baseball outlawed pitches that involve tampering with the baseball.
1922 – The Detroit Symphony Orchestra gave the first nation's first complete radio concert.
1923 – Ink paste was manufactured for the first time by the Standard Ink Company.
1933 – The singing telegram was introduced by the Postal Telegraph Company of New York, NY.
1942 – The first gold record was presented to Glenn Miller for "Chattanooga Choo Choo".
1957 – The Stryrofoam cooler was invented.
1967 – The 25th Amendment to the Constitution was ratified. The amendment required the appointment of a Vice President when that office became vacant and instituted new measures in the event of Presidential disability.
1975 – The U.S. Post Office issued a commemorative stamp that featured NASA's Pioneer 10 spacecraft.
1981 – A fire at the Las Vegas Hilton hotel-casino killed eight people and injured 198.
1989 – Ron Brown was elected chairman of the Democratic National Committee becoming the first African American to lead a major political party.
1992 – Mike Tyson was convicted in Indianapolis, IN, of raping Desiree Washington, a Miss Black American contestant in 1991.
1993 – Lew Chamberlain announced minor league baseball would play in Grand Rapids beginning in 1994. The team would be called "The West Michigan Whitecaps".
1993 – Michael Jackson granted his first interview in 15 years to Oprah Winfrey. During the interview that was broadcast worldwide, Jackson claimed that he has a disorder that destroys the pigmentation of the skin and that he had had very little plastic surgery. It was the most watched interview of all time.
1996 – The IBM supercomputer Deep Blue defeated Garry Kasparov in chess for the first time.
1998 – A man became the first to be convicted of committing a hate crime in cyberspace. The college dropout had e-mailed threats to Asian students.
2009 – Amazon announced the Kindle 2.
2011 – Lindsay Lohan appeared before a judge in Los Angeles, CA, after being charged with felony grand theft for allegedly stealing a $2500 necklace from a Venice, CA, jewelry store.
2014 – Belle Isle became the 102nd Michigan State Park.
BIRTHDAYS:
Leontyne Price – 96 years old (1927) – Soprano
Robert Wagner – 93 years old (1930) – Actor (TV's "Hart to Hart", "Switch", "It Takes a Thief", the "Austin Powers" movies). Born in Detroit, MI.
James Edward Maceo West – 92 years old (1931) – Inventor (Holds over 250 foreign and U.S. patents for the production and design of microphones and techniques for creating polymer foil electrets)
Roberta Flack – 86 years old (1937) – Singer ("The First Time Ever I Saw Your Face", "Killing Me Softly with His Song", "Feel Like Makin' Love")
Mark Spitz – 73 years old (1950) – Olympic gold-medal swimmer
Greg Norman – 68 years old (1955) – Golfer
Lionel Cartwright – 63 years old (1960) – Singer ("Leap of Faith")
George Stephanopoulos – 62 years old (1961) – Broadcast journalist (TV's "Good Morning America", "This Week")
Laura Dern – 56 years old (1967) – Actress ("Wild", "The Fault in Our Stars", "Jurassic Park", "Citizen Ruth", "Wild at Heart", "Blue Velvet", TV's "Enlightened")
Dude Mowrey – 51 years old (1972) – Singer
Elizabeth Banks – 49 years old (1974) – Actress ("Love & Mercy", the "Hunger Games" and "SpiderMan" series, "Pitch Perfect", "Invincible", "W.", "The 40 Year Old Virgin", "Seabiscuit")
Emma Roberts – 32 years old (1991) – Singer, actress ("Valentine's Day", "Hotel for Dogs", "Nancy Drew", TV's "Unfabulous")
Chloë Grace Moretz – 26 years old (1997) – Actress ("Hugo", "Kick-Ass", "Kick-Ass 2", "Laggies", "If I Stay", "The Amityville Horror")
TODAY IS:
National Cream Cheese Brownie Day
For additional information check out websites like: www.on-this-day.com, www.born-today.com, www.famousbirthdays.com, www.daysoftheyear.com, and www.nationaldaycalendar.com.