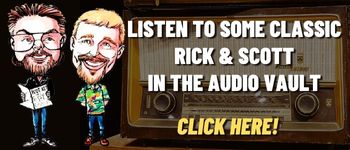 A quick look at Today in History, check out some Celebrity Birthdays, and find out what Days of the Year to celebrate.
TODAY IN HISTORY:
1752 – The Pennsylvania Hospital opened as the very first hospital in America.
1808 – Judge Jesse Fell tried burning anthracite coal to heat his home. He successfully showed how clean the coal burned and how cheaply it could be used as a heating fuel.
1827 – A meteor exploded in a fireball over the Grand River, in Grand Rapids, MI. Trader Louis Campau told the Indians it is a sign announcing the coming of the Europeans.
1937 – A sit-down strike ended when General Motors recognized the United Automobile Workers Union.
1941 – The first gold record was presented for the song "The Chattanooga Choo Choo" by the Glen Miller Orchestra and Dorothy Dandridge.
1957 – The National Hockey League Players Association was formed in New York, NY.
1958 – Ruth Carol Taylor became the first black woman to become a stewardess.
1960 – Jack Paar walked off the "Tonight Show" with four minutes of the live show remaining as a protest against censors deleting a four minute joke from the show the night before.
1964 – The Beatles played their first U.S. concert at the Coliseum in Washington, DC.
1968 – The new 20,000 seat Madison Square Garden officially opened in New York, NY. This was the fourth Garden.
1979 – The TV movie "Elvis," with Kurt Russell, aired on ABC.
1982 – ABC's presentation of television series "The Winds of War" concluded. The 18-hour miniseries cost $40 million to produce and was the most-watched television program in history at the time.
1984 – The tenth Space Shuttle mission returned to Earth safely.
1986 – The single "Superbowl Shuffle" by the Chicago Bears Shufflin' Crew was certified gold.
1989 – Rev. Barbara C. Harris became the first woman to be consecrated as a bishop in the Episcopal Church.
1990 – Nelson Mandela was freed after 27 years in captivity.
1990 – In Tokyo, Japan, James "Buster" Douglas (a 42-1 underdog) knocked out Mike Tyson in the tenth round to win the undisputed Heavyweight boxing title.
1993 – Janet Reno was appointed to the position of attorney general by President Bill Clinton. She was the first female to hold the position.
1997 – The Space Shuttle Discovery was launched on a mission to service the Hubble Space Telescope.
2000 – The Space Shuttle Endeavor took off on a mission to gather information for the most detailed map of the Earth ever made.
2002 – The six stars on NBC's television show "Friends" signed a deal for $24 million each for the series ninth and final season.
2006 – In Texas, Vice President Dick Cheney accidentally shot and wounded a companion during a quail hunt.
2013 – Pope Benedict XVI announced his resignation from the papacy, the first pontiff to resign in more than half a millennium.
2020 – The World Health Organization officially named the coronavirus outbreak as COVID-19, with the virus being designated SARS-CoV-2.
BIRTHDAYS:
Tina Louise – 89 years old (1934) – Actress (TV's "Gilligan's Island")
Sergio Mendes – 82 years old (1941) – Musician
Phillip Anglim – 71 years old (1952) – Actor (TV's "The Elephant Man", "The Thorn Birds", "Star Trek: Deep Space Nine")
Jeb Bush – 70 years old (1953) – Politician
Catherine Hickland – 67 years old (1956) – Actress ("The Last Married Couple in America", "Ghost Town", "Witchery", TV's "One Life to Live")
Carey Lowell – 62 years old (1961) – Actress (TV's "Law and Order")
Sheryl Crow – 61 years old (1962) – Singer
Sarah Palin – 59 years old (1964) – Politician, TV personality (TV's "Sarah Palin's Alaska", "Amazing America")
Jennifer Aniston – 54 years old (1969) – Actress (TV's "Friends", movies "We're the Millers", "The Bounty Hunter", "Horrible Bosses" and its sequel, "He's Just Not That Into You", "Marley & Me", "The Break-Up", "Rumor Has It", "Bruce Almighty", "The Good Girl", "Rock Star", "Office Space", "She's the One")
Damian Lewis – 52 years old (1971) – Actor (TV's "Band of Brothers", "Billions", "Homeland", "Life", "The Forsyte Saga", movies "Dreamcatcher", "The Escapist")
D'Angelo – 49 years old (1974) – Musician
Brice Beckham – 47 years old (1976) – Actor (Played Wesley T. Owens on TV's "Mr. Belvedere", "I Hate My 30's")
Brandy Norwood – 44 years old (1979) – Singer, actress (TV's "Moesha", "Cinderella", "Brandy and Ray J: A Family Business, "America's Got Talent", "Dancing With the Stars: Season 11", movie "I Still Know What You Did Last Summer")
Matthew Lawrence – 43 years old (1980) – Actor (TV's "Boy Meets World", "Girl Meets World", "Brotherly Love", movies "Cheats", "The Hot Chick", "The Comebacks", "Mrs. Doubtfire")
Kelly Rowland – 42 years old (1981) – Singer (Destiny's Child)
Taylor Lautner – 31 years old (1992) – Actor ("Twilight", "New Moon", "Abduction", "Valentine's Day"). Born in Grand Rapids, MI.
TODAY IS:
International Day of Women and Girls in Science
International Snowmobile Ride Day
National Don't Cry Over Spilled Milk Day
National Get Out Your Guitar Day
National Shut-In Visitation Day
For additional information check out websites like: www.on-this-day.com, www.born-today.com, www.famousbirthdays.com, www.daysoftheyear.com, and www.nationaldaycalendar.com.