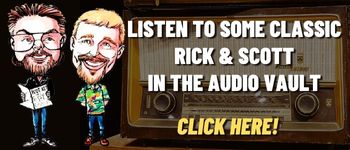 A quick look at Today in History, check out some Celebrity Birthdays, and find out what Days of the Year to celebrate.
TODAY IN HISTORY:
1741 – Benjamin Franklin published America's second magazine, "The General Magazine and Historical Chronicle".
1852 – The Studebaker Brothers wagon company, the precursor of the automobile manufacturer, was established.
1858 – William Vandenburg and James Harvey patented the first ironing board.
1874 – The silver dollar became legal U.S. tender.
1883 – "Ladies Home Journal" began publication.
1914 – The first airplane flight between Los Angeles and San Francisco, CA took place.
1923 – Howard Carter unsealed the burial chamber of Egyptian Pharaoh Tutankhamen. The next day he entered the chamber with several invited guests. He had originally found the tomb on November 4, 1922.
1932 – The first fruit tree patent was issued to James E. Markham for a peach tree which ripens later than other varieties.
1935 – The first all steam railroad car ferry, the "Pere Marquette", made its first crossing of Lake Michigan (from Ludington, MI to Manitowac, WI).
1937 – A research chemist for DuPont, Wallace H. Carothers, received a patent for nylon.
1938 – The U.S. Federal Crop Insurance program was authorized.
1946 – The first commercially designed helicopter was tested in Connecticut.
1948 – NBC began airing its first nightly television newscast, "The Camel Newsreel Theatre", which consisted of Fox Movietone newsreels.
1950 – The television game show "What's My Line" debuted on CBS.
1959 – Fidel Castro became the leader of Cuba after the overthrow of President Fulgencio Batista on January 1.
1960 – The U.S.S. Triton began the first circumnavigation of the globe under water. The trip ended on May 10.
1961 – Explorer 9 (S-56a) was launched.
1964 – The Beatles appear on television's "The Ed Sullivan Show" for a second consecutive Sunday. They were broadcasting live from the Deauville Hotel in Miami, FL. They do the songs "She Loves You", "All My Loving", "I Saw Her Standing There", "From Me to You", and "I Want to Hold Your Hand". This was the second of the four live appearances they would make on the show.
1968 – The first 9-1-1 emergency telephone system began in Haleyville, AL.
1970 – Joe Frazier became the heavyweight world champion when he knocked out Jimmy Ellis in five rounds. He lost the title on January 22, 1973, when he lost for the first time in his professional career to George Foreman.
1972 – Wilt Chamberlain, of the Los Angeles Lakers, reached the 30,000-point mark in his NBA career during a game against the Phoenix Suns.
1974 – Joe Maka of Grand Haven speared the largest fish ever caught in Michigan waters. He reeled in a 193 pound, 87 inch long Sturgeon at Mullett Lake in Cheboygan County.
1975 – Cher's weekly variety TV show premiered on CBS with guests Tatum O'Neal, Raquel Welch and Wayne Rogers.
1978 – The first computer bulletin board system was created (CBBS in Chicago, IL).
1988 – Billy Vera received a star on the Hollywood Walk Of Fame.
1989 – Investigators in Lockerbie, Scotland, announced that a bomb hidden inside a radio-cassette player was the reason that Pan Am Flight 103 was brought down the previous December. All 259 people aboard and 11 on the ground were killed.
1996 – The movie "Happy Gilmore", starring Adam Sandler, debuted in theaters.
2002 – The operator of a crematory in Noble, GA, was arrested after dozens of corpses were found stacked in storage sheds and scattered around in the surrounding woods.
2005 – The NHL announced the cancellation of the 2004-2005 season due to a labor dispute. It was the first time a major sports league in North America lost an entire season to a labor dispute.
2006 – The last Mobile Army Surgical Hospital (M*A*S*H) was decommissioned by the United States Army.
2009 – TV's "Real Housewives of New York City" debuted on Bravo.
BIRTHDAYS:
Barry Primus – 85 years old (1938) – Actor ("The Brotherhood", "Boxcar Bertha", "Autopsy", "Heartland", "Night Games", "Absence of Malice", "Guilty by Suspicion", TV's "Cagney and Lacey")
William Katt – 72 years old (1951) – Actor (TV's "The Great American Hero", movie "Carrie")
LeVar Burton – 66 years old (1957) – Actor (TV's "Roots", "Star Trek: Next Generation", "Reading Rainbow")
Ice-T – 65 years old (1958) – Rapper, actor ("New Jack City", "Ricochet", "Surviving the Game", "Tank Girl", TV's "Law and Order: Special Victims Unit")
Lisa Loring – 65 years old (1958) – Actress (TV's "The Addams Family")
John McEnroe – 64 years old (1959) – Tennis player
Pete Willis – 63 years old (1960) – Guitairst (Def Leppard)
Andy Taylor – 62 years old (1961) – Guitarist (Duran Duran)
Jerome Bettis – 51 years old (1972) – Football player, commentator (NFL Network, NBC). Born in Detroit, MI.
Elizabeth Olsen – 34 years old (1989) – Actress ("Martha Marcy May Marlene", "Peace Love and Misunderstanding", "Liberal Arts", "Very Good Girls")
TODAY IS:
Introduce a Girl to Engineering Day
National Do a Grouch a Favor Day
For additional information check out websites like: www.on-this-day.com, www.born-today.com, www.famousbirthdays.com, www.daysoftheyear.com, and www.nationaldaycalendar.com.