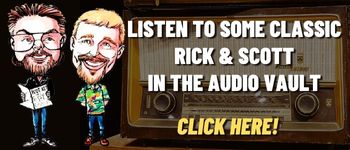 A quick look at Today in History, check out some Celebrity Birthdays, and find out what Days of the Year to celebrate.
TODAY IN HISTORY:
1815 – Mackinac Island returned to United States possession as the Treaty of Ghent went into effect. The treaty marked the official end of the War of 1812.
1841 – The first continuous filibuster in the U.S. Senate began. It lasted until March 11th.
1861 – In Montgomery, AL, Jefferson Davis was inaugurated as the President of the Confederate States.
1885 – Mark Twain's "Adventures of Huckleberry Finn" was published in the U.S. for the first time.
1929 – The first Academy Awards winners were announced. There was no ceremony, the Oscar winners were revealed in a newsletter.
1930 – Elm Farm Ollie became the first cow to fly in an airplane and also the first cow to be milked in an aircraft.
1930 – Clyde Tombaugh discovered the planet Pluto. The discovery was made as a result of photographs taken in January 1930.
1953 – "Bwana Devil" opened. It was the first 3-D movie.
1953 – Lucille Ball and Desi Arnaz signed a contract worth $8,000,000 to continue television's "I Love Lucy" show through 1955.
1977 – The Space Shuttle Enterprise went on its maiden "flight" sitting on top of a Boeing 747.
1978 – The first Ironman Triathlon took place. Participants swim 2.4 miles, bike 112 miles, and then run for 26.2 miles.
1984 – Reed Larson (of the Detroit Red Wings) got two assists to become the highest scoring, American-born player in the history of the National Hockey League. Larson broke the record by scoring his 432nd point.
1987 – The executives of the Girl Scout movement decided to change the color of the scout uniform from the traditional Girl Scout green to the newer Girl Scout blue.
1989 – The TV show "Saturday Night Live" introduced us to the characters Wayne and Garth with the first of many "Wayne's World" sketches.
1998 – Legendary Chicago baseball announcer Harry Caray died at 77.
1999 – On the television show "ER", Dr. Doug Ross, played by George Clooney, bid a bitter farewell to Chicago's General Memorial Hospital. Clooney went on to a very successful movie career.
2000 – The U.S. Commerce Department reported a deficit in trade goods and services of $271.3 billion for 1999. It was the largest calendar-year trade gap in U.S. history.
2001 – Seven-time NASCAR Sprint Cup Series champion Dale Earnhardt, Sr., was killed instantly when his #3 car crashed during the final lap of the Daytona 500.
2001 – FBI agent Robert Philip Hanssen was arrested and accused of spying for Russia for more than 15 years. He later pleaded guilty and was sentenced to life in prison without parole.
2007 – WikiLeaks published the first of hundreds of thousands of classified documents disclosed by the soldier now known as Chelsea Manning.
2021 – The Mars rover, Perseverance, landed successfully. The rover was designed to explore Jezero crater as part of NASA's Mars 2020 mission.
BIRTHDAYS:
Yoko Ono – 90 years old (1933) – Artist, singer (Plastic Ono Band), wife of John Lennon
Dennis DeYoung – 76 years old (1947) – Singer, keyboardist (Styx)
Sinéad Cusack – 75 years old (1948) – Actress ("Much Ado About Nothing", "Rock 'n' Roll")
Cybill Shepperd – 73 years old (1950) – Actress (TV's "Moonlighting", "Cybill", movies "The Last Picture Show", "The Heartbreak Kid", "Taxi Driver", "Chances Are")
Randy Crawford – 71 years old (1952) – Singer ("One Day I'll Fly Away")
Juice Newton – 71 years old (1952) – Singer ("Angel of the Morning")
Robbie Bachman – 70 years old (1953) – Drummer (Bachman-Turner Overdrive)
John Travolta – 69 years old (1954) – Actor ("Pulp Fiction", "Saturday Night Fever", "Grease", TV's "Welcome Back, Kotter"
Vanna White – 66 years old (1957) – Game show host (TV's "Wheel of Fortune")
Greta Scacchi – 63 years old (1960) – Actress ("White Mischief", "Presumed Innocent", "The Player", "Looking for Alibrandi")
Julie Strain – 61 years old (1962) – Model, actress – "The Queen of the B Movies"
Matt Dillon – 59 years old (1964) – Actor ("Crash", "There's Something About Mary", "Wild Things", "Drugstore Cowboy", "The Flamingo Kid", "Rumblefish", "The Outsiders", "My Bodyguard")
Dr. Dre – 58 years old (1965) – Rapper, music producer, actor
Molly Ringwald – 55 years old (1968) – Actress ("Sixteen Candles", "The Pickup Artist", "The Breakfast Club", "Pretty in Pink", TV's "The Secret Life of the American Teenager", "Townies")
Tyrone D. Burton – 44 years old (1979) – Actor (TV's "The Parent 'Hood", "Cold Case", "That's So Raven")
Jillian Michaels – 49 years old (1974) – Personal Trainer (TV's "The Biggest Loser", "Just Jillian")
TODAY IS:
National Crab Stuffed Flounder Day
National Eat Ice Cream for Breakfast Day
For additional information check out websites like: www.on-this-day.com, www.born-today.com, www.famousbirthdays.com, www.daysoftheyear.com, and www.nationaldaycalendar.com.