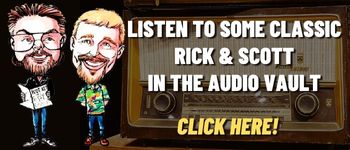 A quick look at Today in History, check out some Celebrity Birthdays, and find out what Days of the Year to celebrate.
TODAY IN HISTORY:
1807 – Former U.S. Vice President Aaron Burr was arrested in Wakefield, AL. He was later tried and acquitted on charges of treason.
1846 – The formal transfer of government between Texas and the United States took place. Texas had officially become a state on December 29, 1845.
1856 – Professor Hamilton L. Smith patented the tintype camera.
1859 – Daniel E. Sickles, a New York Congressman, was acquitted of murder on grounds of temporary insanity. It was the first time this defense was successfully used in the United States.
1878 – Thomas Edison patented a music player he called the phonograph.
1881 – Kansas became the first state to prohibit all alcoholic beverages.
1912 – Cracker Jack began putting surprise prizes in every box.
1945 – During World War II, about 30,000 U.S. Marines landed on Iwo Jima.
1968 – Fred Rogers first invited a national television audience into his neighborhood when "Mr. Rogers' Neighborhood" debuted on TV.
1972 – Sammy Davis Jr. made his legendary guest appearance on TV's "All in the Family", where he left his briefcase in a cab driven by Archie Bunker.
1981 – The Ford Motor Company announced its loss of $1.5 billion.
1985 – Mickey Mouse was welcomed to China as part of the 30th anniversary of Disneyland. The touring mouse played 30 cities in 30 days.
1985 – William Schroeder became the first artificial-heart patient to leave the confines of the hospital.
1985 – Cherry Coke was introduced by the Coca-Cola Company.
1986 – The Soviet Union launched the Mir space station.
1987 – A controversial, anti-smoking public service announcement aired for the first time on television. Yul Brynner made it clear in the ad that he would have died from cigarette smoking before ad aired. He filmed the ad shortly before dying of lung cancer.
1997 – Miles Davis received a star on the Hollywood Walk of Fame.
1999 – The movie "Office Space" premiered in theaters.
1999 – Dennis Franz received a star on the Hollywood Walk of Fame.
2001 – President George Bush dedicated the Oklahoma City Museum, which displays mementos from the Timothy McVeigh terrorist bomb explosion of April 19th, 1995.
2002 – NASA's Mars Odyssey spacecraft began using its thermal emission imaging system to map Mars.
2004 – Former Enron Corp. chief executive Jeffrey Skilling was charged with fraud, insider trading and other crimes in connection with the energy trader's collapse. Skilling was later convicted and sentenced to more than 24 years in prison.
2005 – The USS Jimmy Carter was commissioned at Groton, CT. It was the last of the Seawolf class of attack submarines.
2008 – Fidel Castro resigned the Cuban presidency. His brother Raul was later named as his successor.
2010 – Tiger Woods delivers a televised speech from the PGA Tour's Florida headquarters admitting he'd been unfaithful to wife Elin Nordegren.
BIRTHDAYS:
Carlin Glynn – 83 years old (1940) – Actress ("Three Days of the Condor", "Sixteen Candles", "The Trip to Bountiful", "Resurrection", "Continental Divide", "The Escape Artist", "Gardens of Stone", "Blood Red", "Night Game", "Convicts", "Judy Berlin", "Whiskey School")
Smokey Robinson – 83 years old (1940) – Singer (Smokey Robinson & the Miracles) Inducted into the Rock and Roll Hall of Fame in 1987. Born in Detroit, MI.
Lou Christie – 80 years old (1943) – Singer ("Lightnin' Strikes", "Two Faces Have I")
Michael Nader – 78 years old (1945) – Actor (TV's "Dynasty", "Gidget", "As the World Turns", "Bare Essence")
Tony Iommi – 75 years old (1948) – Guitarist (Black Sabbath)
Francis Buchholz – 69 years old (1954) – Guitarist (Scorpions)
Jeff Daniels – 68 years old (1955) – Actor ("The Purple Rose of Cairo", "Terms of Endearment", "Traitor", "The Squid and the Whale", both "Dumb and Dumber" movies, "Speed", "Love Hurts", "Something Wild", TV's "The Newsroom")
Ray Winstone – 66 years old (1957) – Actor ("Scum", "Cold Mountain", "Nil By Mouth", "King Arthur", "The Magic Roundabout", "The Departed", "Beowulf", "Indiana Jones and the Kingdom of the Crystal Skull", "Edge of Darkness", "The Sweeney", "Noah")
Seal – 60 years old (1963) – Singer
Justine Bateman – 57 years old (1966) – Actress (TV's "Family Ties", "Satisfaction")
Benicio Del Toro – 56 years old (1967) – Actor ("Traffic", "21 Grams", "The Wolfman", "Che", "Sin City", "License to Kill", "The Usual Suspects", "The Hunted")
Daniel Adair – 48 years old (1975) – Drummer (Nickelback, 3 Doors Down)
Haylie Duff – 38 years old (1985) – Singer, actress (TV's "7th Heaven", movie "Napoleon Dynamite")
Victoria Justice – 30 years old (1993) – Singer, actress (TV's "Victorious", "Zoey 101")
TODAY IS:
For additional information check out websites like: www.on-this-day.com, www.born-today.com, www.famousbirthdays.com, www.daysoftheyear.com, and www.nationaldaycalendar.com.