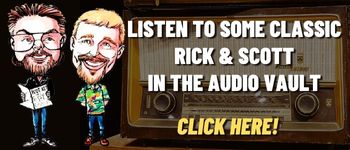 A quick look at Today in History, check out some Celebrity Birthdays, and find out what Days of the Year to celebrate.
TODAY IN HISTORY:
1653 – New Amsterdam was incorporated. We now know it as New York, NY.
1802 – The first leopard to be exhibited in the United States was shown in Boston, MA by Othello Pollard.
1846 – Regular scheduled passenger rail service began in Michigan between Detroit and Kalamazoo.
1848 – The Mexican War ended with the signing of the Treaty of Guadalupe Hidalgo. The treaty turned over portions of land to the U.S., including Texas, New Mexico, Nevada, Utah, Arizona, California and parts of Colorado and Wyoming. The United States gave Mexico $15,000,000 and assumed responsibility of all claims against Mexico by American citizens. Texas had already entered the U.S. on December 29, 1845.
1863 – Samuel Langhorne Clemens used the pseudonym Mark Twain for the first time.
1876 – The National League of Professional Baseball Clubs (known as the National League) was formed in New York, NY. The teams included were the Chicago White Stockings, Philadelphia Athletics, Boston Red Stockings, Hartford Dark Blues, Mutual of New York, St. Louis Brown Stockings, Cincinnati Red Stockings and the Louisville Grays.
1887 – The beginning of the yearly Groundhog Day celebration in Punxsutawney, PA.
1892 – The bottle cap was patented by William Painter.
1900 – Six cities — Boston, Detroit, Milwaukee, Baltimore, Chicago and St. Louis — formed baseball's American League.
1913 – Grand Central Terminal, in New York, NY, officially opened at 12:01 am. Even though construction was not entirely complete, more than 150,000 people visited the new terminal on opening day.
1935 – Leonard Keeler conducted the first test of the polygraph machine, in Portage, WI. He gave the test to two murder suspects. It was the first time polygraph evidence was admitted in U.S. courts.
1946 – The Mutual Broadcasting System aired the game show "Twenty Questions" for the first time on radio. The show moved to television in 1949.
1949 – The first 45 RPM record was released.
1950 – The television game show "What's My Line" debuted on CBS.
1964 – Hasbro's G.I. Joe action figures were released.
1972 – The Stanley Kubrick film, "A Clockwork Orange", was released in the United States.
1973 – The late night television show "Midnight Special" debuted on NBC.
1988 – Auntie Anne's was founded by Anne F. Beiler in Lancaster, PA.
1993 – Willie Nelson and the IRS settled their longstanding tax feud. The U.S. government kept $3.6 million in assets it had already seized and Nelson would have to pay $5.4 million of the $13.1 million balance.
1998 – President Bill Clinton introduced the first balanced federal budget in 30 years.
2004 – It was reported that a white powder had been found in an office of Senate Majority Leader Bill Frist. The Centers for Disease Control and Prevention later confirmed that the powder was the poison ricin.
2007 – The U.S. Senate agreed to the first minimum wage hike in a decade. The measure would move the minimum wage from $5.15 an hour to $7.25 an hour over a two year period.
2020 – The Kansas City Chiefs defeated the San Francisco 49ers in a stunning Super Bowl comeback.
BIRTHDAYS:
Tom Smothers – 86 years old (1937) – Comedian, musician (TV's "The Smothers Brothers Comedy Hour")
Graham Nash – 81 years old (1942) – Musician (Crosby, Stills, Nash & Young, The Hollies)
Brent Spiner – 74 years old (1949) – Actor (TV's "Star Trek: The Next Generation", movies "Star Trek: First Contact", "Independence Day", "Independence Day: Resurgence")
Ross Valory – 74 years old (1949) – Bass player (Journey)
Christie Brinkley – 69 years old (1954) – Model, actress ("National Lampoon's Vacation", "Vegas Vacation"). Born in Monroe, MI.
Michael Talbott – 68 years old (1955) – Actor (TV's "Miami Vice")
Kim Zimmer – 68 years old (1955) – Actress (TV's "One Life to Live", "Guiding Light"). Born in Grand Rapids, MI.
Robert DeLeo – 57 years old (1966) – Bass player (Stone Temple Pilots)
Jennifer Westfeldt – 53 years old (1970) – Actress ("Kissing Jessica Stein", "Keep Your Distance", "Notes From the Underbelly", TV's "24")
Lori Beth Denberg – 47 years old (1976) – Actress (TV's "All That", "The Steve Harvey Show")
Martin Spanjers – 36 years old (1987) – Actor (TV's "Eight Simple Rules", "Daddio", "Two of a Kind")
Zosia Mamet – 35 years old (1988) – Actress (TV's "Girls", "Mad Men", "United States of Tara", "Parenthood")
TODAY IS:
For additional information check out websites like: www.on-this-day.com, www.born-today.com, www.famousbirthdays.com, www.daysoftheyear.com, and www.nationaldaycalendar.com.