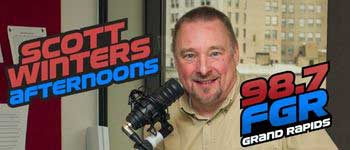 A quick look at Today in History, check out some Celebrity Birthdays, and find out what Days of the Year to celebrate.
TODAY IN HISTORY:
1803 – The U.S. Supreme Court ruled itself to be the final interpreter of all constitutional issues.
1839 – William S. Otis received a patent for the steam shovel.
1857 – The first shipment of perforated postage stamps was received by the U.S. Government.
1863 – A joint resolution of the Michigan House and Senate "unreservedly" approved President Abraham Lincoln's Emancipation Proclamation.
1866 – In Washington, D.C., an American flag made entirely of American bunting was displayed for the first time.
1868 – Andrew Johnson became the first President of the United States to be impeached by the U.S. House of Representatives. He was impeached due to his attempt to dismiss Secretary of War Edwin M. Stanton. Johnson was later acquitted in the Senate.
1900 – New York City Mayor Van Wyck signed a contract to begin construction on New York's first rapid transit tunnel. The tunnel would link Manhattan and Brooklyn. The ground breaking ceremony was on March 24, 1900.
1903 – In Guantanamo Bay, Cuba, a parcel of land was leased to the U.S. for a naval base.
1938 – The first nylon bristle toothbrush was made, marking the first time that nylon yarn had been used commercially.
1942 – The U.S. Government stopped shipments of all 12-gauge shotguns for sporting use for the wartime effort.
1942 – The Voice of America (VOA) aired for the first time.
1976 – The Eagles' "Greatest Hits" album became the first album in the U.S. to be certified platinum by the RIAA.
1980 – The USA Olympic hockey team completed their "Miracle on Ice" by defeating Finland, 4-2, to win the gold medal.
1980 – NBC premiered the TV movie "Harper Valley P.T.A.".
1981 – Buckingham Palace announced the engagement of Britain's Prince Charles to Lady Diana Spencer.
1983 – The Dow Jones industrial average closed above the 1,100 mark for the first time.
1988 – The U.S. Supreme Court overturned a $200,000 award to Rev. Jerry Falwell that had been won against "Hustler" magazine. The ruling expanded legal protections for parody and satire.
1989 – A United Airlines 747 jet ripped open in flight killing 9 people. The flight was from Honolulu to New Zealand.
1992 – The Postal Service unveiled two versions of its proposed Elvis stamp for fans to vote on. The younger Elvis design won and was issued on January 8, 1993.
1992 – The first "Wayne's World" movie, starring Mike Myers and Dana Carvey, opened.
1992 – After a furlough to fight anorexia, Tracy Gold returned to the set of TV's "Growing Pains".
1997 – Dick Enberg received a star on the Hollywood Walk of Fame.
2008 – Cuba's parliament named Raul Castro president. His brother Fidel had ruled for nearly 50 years.
2011 – The television sitcom "Two and a Half Men" was cancelled for the rest of the season after Charlie Sheen criticized and insulted creator Chuck Lorre in a series of bizarre interviews.
2011 – The final launch of Space Shuttle Discovery (OV-103).
2014 – Seth Meyers took over for Jimmy Fallon as host of NBC's "Late Night".
BIRTHDAYS:
Dominic Chianese – 91 years old (1931) – Actor ("The Godfather Part II", TV's "The Sopranos")
Paul Jones – 80 years old (1942) – Singer (Manfred Mann)
Sheila Larken – 78 years old (1944) – Actress (TV's "The X-Files")
Barry Bostwick – 77 years old (1945) – Actor ("Spy Hard", "The Rocky Horror Picture Show", TV's "What I Like About You", "Spin City", "War & Remembrance")
Rupert Holmes – 75 years old (1947) – Singer, songwriter ("Escape – the Pina Colada Song")
Edward James Olmos – 75 years old (1947) – Actor ("Stand and Deliver", "Selena", "Zoot Suit", "Blade Runner", TV's "Miami Vice", "American Family", "Dexter")
George Thorogood – 72 years old (1950) – Singer (George Thorogood and the Destroyers)
Debra Jo Rupp – 71 years old (1951) – Actress ("That '70s Show")
Helen Shaver – 71 years old (1951) – Actress ("The Craft", "Born to be Wild")
Paula Zahn – 66 years old (1956) – Journalist (TV's "CBS This Morning")
Sammy Kershaw – 64 years old (1958) – Singer
Kasi Lemmons – 61 years old (1961) – Actress, director ("Talk to Me", "Eve's Bayou")
Michelle Shocked – 60 years old (1962) – Singer
Billy Zane – 56 years old (1966) – Actor ("Titanic", "Demon Knight", "Survival Island", "Dead Calm")
Bonnie Somerville – 48 years old (1974) – Actress (TV's "NYPD Blue", "Grosse Pointe", "Friends", "The O.C.", "Cashmere Mafia", "Golden Boy", "Code Black")
Floyd Mayweather Jr. – 45 years old (1977) – Boxer. Born in Grand Rapids, MI.
O'Shea Jackson Jr. – 31 years old (1991) – Rapper, actor ("Straight Outta Compton") Ice Cube's son.
TODAY IS:
International I Hate Coriander Day
For additional information check out websites like: www.on-this-day.com, www.born-today.com, www.famousbirthdays.com, www.daysoftheyear.com, and www.nationaldaycalendar.com.