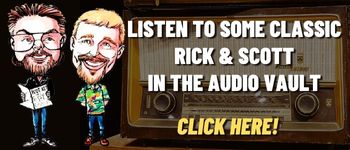 A quick look at Today in History, check out some Celebrity Birthdays, and find out what Days of the Year to celebrate.
TODAY IN HISTORY:
1788 – Massachusetts became the sixth state to ratify the U.S. Constitution.
1815 – The state of New Jersey issued the first American railroad charter to John Stevens.
1844 – In Michigan, the Village of "Kent" was renamed "Grand Rapids".
1911 – The first old-age home for pioneers opened in Prescott, AZ.
1924 – Michigan's first highway signs were erected.
1926 – The National Football League adopted a rule that made players ineligible for competition until their college class graduated.
1932 – Dog sled racing happened for the first time in Olympic competition.
1933 – The 20th Amendment to the Constitution went into effect to move the start of Presidential, Vice-Presidential and Congressional terms from March to January.
1956 – St. Patrick Center, the first circular school building in the U.S., opened in Kankakee, IL.
1959 – Jack Kilby of Texas Instruments filed the first patent for an integrated circuit.
1959 – The first successful test firing of a Titan intercontinental ballistic missile was accomplished at Cape Canaveral, FL.
1971 – NASA Astronaut Alan B. Shepard used a six-iron, that he had brought on the flight, and swung at three golf balls on the surface of the Moon.
1973 – Construction began on the CN Tower in Toronto, Ontario, Canada.
1981 – Former Beatles Paul McCartney, Ringo Starr, and George Harrison teamed up to record a tribute to John Lennon. The song "All Those Years" went to #2.
1985 – The French mineral water company, Perrier, debuted its first new product in 123 years — water with a twist of lemon, lime or orange.
1986 – Bette Midler received a star on The Hollywood Walk of Fame.
1987 – Sonny Bono entered politics when he declared his candidacy for mayor of Palm Springs, CA, a race he went on to win.
1987 – President Ronald Reagan turned 76 years old, making him the eldest serving President in U.S. history.
1988 – Michael Jordan made his signature slam dunk from the free throw line, inspiring Air Jordan and the Jumpman logo.
1990 – Billy Idol broke several bones in a serious motorcycle accident after finishing an album called "Charmed Life". Because of his injuries, he was forced to bow out of a major role in Oliver Stone's "Doors" movie.
1998 – President Bill Clinton signed a bill changing the name of Washington National Airport to Ronald Reagan Washington National Airport.
1999 – Excerpts of former White House intern Monica Lewinsky's videotaped testimony were shown at President Bill Clinton's impeachment trial.
2000 – First Lady Hillary Rodham Clinton formally declared her candidacy for a Senator seat in the state of New York.
2002 – A federal judge ordered John Walker Lindh to be held without bail pending trial. Lindh was known as the "American Taliban."
2004 – Robert Blake fired his lawyers, putting his murder trial on hold.
2006 – In Hungary, an ice skater fell through the ice into a freezing lake. The skater managed to survive by holding onto the edge of the ice with her teeth for ten minutes. She had to use her teeth because her hands were stiff because of the cold.
2006 – The animated TV series "American Dad" premiered on Fox after Super Bowl XXXIX.
2014 – Jay Leno's final "Tonight Show" (which he began hosting in 1992) aired on NBC TV.
2018 – SpaceX's Falcon Heavy, a super heavy launch vehicle, made its maiden flight.
2019 – Australian researchers determined that honeybees could add and subtract and understood the concept of zero.
2020 – The first COVID-19 death was recorded in the United States. It wasn't confirmed by the CDC until April 21st.
BIRTHDAYS:
Ronald Reagan 1911-2004 – Actor, 40th President of the United States (1981-1898)
Mamie Van Doren – 92 years old (1931) – Actress ("Untamed Youth")
Mike Farrell – 84 years old (1939) – Actor (TV's "Providence", "M*A*S*H")
Tom Brokaw – 83 years old (1940) – Former NBC News anchorman, author
Gigi Perreau – 82 years old (1941) – Actress ("Madame Curie", TV's "The Donna Reed Show")
Fabian Forte – 80 years old (1943) – Singer ("I'm a Tiger", "Turn Me Loose", "Hound Dog Man", movies "North to Alaska", "High Time", "The Longest Day", "Hound Dog Man", "Ride the Wild Surf")
Gayle Hunnicutt – 80 years old (1943) – Actress (TV's "The Beverly Hillbillies", "Dallas")
Michael Tucker – 78 years old (1945) – Actor (TV's "L.A. Law")
Jim Sheridan – 74 years old (1949) – Actor ("My Left Foot", "The Field", "In the Name of the Father", "The Boxer", "In America")
Jon Walmsley – 67 years old (1956) – Actor (Voice of Christopher Robin in "Winnie the Pooh", TV's "The Waltons")
Kathy Najimy – 66 years old (1957) – Actress ("Sister Act", "Hocus Pocus", TV's "Veronica's Closet", voice of Peggy Hill on the animated television series "King of the Hill")
Simon Phillips – 66 years old (1957) – Drummer (Toto)
Robert Townsend – 66 years old (1957) – Actor, comedian ("The Meteor Man", "The Five Heartbeats", "Hollywood Shuffle", TV's "The Parent 'Hood", "Motown Live")
Barry Miller – 65 years old (1958) – Actor (TV's "The Waltons", "Shazam!", "Joe and Sons")
Megan Gallagher – 63 years old (1960) – Actress ("A Few Good Men", "George Washington", TV's "Hill Street Blues", "China Beach", "The Larry Sanders Show", "Millennium")
Richie McDonald – 61 years old (1962) – Singer (Lonestar)
Axl Rose – 61 years old (1962) – Singer (Guns N' Roses)
Rick Astley – 57 years old (1966) – Singer ("Never Gonna Give You Up")
Alice Eve – 41 years old (1982) – Actress ("Men in Black 3", "Star Trek Into Darkness", "She's Out of My League")
Brandon Hammond – 39 years old (1984) – Actor ("Soul Food", "Menace II Society", "Strange Days", "Waiting to Exhale", "The Fan", "Mars Attacks!", "Space Jam", TV's "Dr. Quinn, Medicine Woman", "The Gregory Hines Show", "Our America")
Crystal Reed – 38 years old (1985) – Actress (TV's "Teen Wolf"). Born in Detroit, MI.
Tinashe – 30 years old (1993) – Singer, actress ("The Polar Express", TV's "Two and a Half Men")
TODAY IS:
For additional information check out websites like: www.on-this-day.com, www.born-today.com, www.famousbirthdays.com, www.daysoftheyear.com, and www.nationaldaycalendar.com.