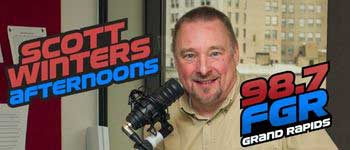 A quick look at Today in History, check out some Celebrity Birthdays, and find out what Days of the Year to celebrate.
TODAY IN HISTORY:
1795 – The 11th Amendment to the U.S. Constitution was ratified.
1853 – Five pairs of horses arrived in Grand Rapids, MI from Kalamazoo, drawing the boiler for the steam boat "Michigan".
1882 – The last bare-knuckle fight for the heavyweight boxing championship took place in Mississippi City.
1893 – Elisha Gray patented a machine called the tel-autograph that automatically signed autographs to documents.
1922 – DeWitt and Lila Acheson Wallace offered 5,000 copies of "Reader's Digest" magazine for the first time.
1935 – The classic board game Monopoly was created.
1936 – The U.S. Vice President's flag was established by executive order.
1940 – Walt Disney's second full length animated film, "Pinocchio", premiered at the Center Theatre in Manhattan.
1943 – The U.S. government announced that shoe rationing would go into effect in two days.
1964 – The Beatles arrived in the U.S. for the first time. The performed on "The Ed Sullivan Show" two days later.
1981 – The television miniseries, "Elvis and Me" (based on Priscilla Presley's book), began airing on ABC.
1984 – Space Shuttle astronauts Bruce McCandless II and Robert L. Stewart made the first untethered space walk using the Manned Maneuvering Unit (MMU).
1984 – At a lavish party at the Museum of Natural History in New York, NY, Michael Jackson made his way into the Guinness Book of World Records for selling 25 million copies of his album "Thriller". The invitations were printed on white gloves.
1985 – "Sports Illustrated" released its annual swimsuit edition. It was the largest regular edition in the magazine's history at 218 pages.
1985 – "New York, New York" became the official anthem of New York City.
1988 – The TV show "America's Most Wanted", hosted by John Walsh, debuted on Fox.
1999 – NASA's Stardust space probe was launched. The mission was to return comet dust samples from comet Wild 2. The mission was completed on January 15, 2006 when the return capsule returned to Earth.
2000 – California's legislature declared that February 13 would be "Charles M. Schulz Day" to honor the creator of the "Peanuts" comic strip.
2008 – The Space Shuttle Atlantis launched with the mission of delivering the Columbus science laboratory to the International Space Station.
2014 – The Opening Ceremonies began for the Winter Olympics in Sochi, Russia.
BIRTHDAYS:
Gay Talese – 90 years old (1932) – Journalist ("The New York Times", "Esquire" magazine)
James Spader – 62 years old (1960) – Actor ("Secretary", "Crash", "Sex, Lies and Videotape", "Lincoln", "Less That Zero", "Pretty in Pink", TV's "Boston Legal", "The Practice", "The Blacklist")
Garth Brooks – 60 years old (1962) – Singer
David Bryan – 60 years old (1962) – Keyboardist (Bon Jovi)
Eddie Izzard – 60 years old (1962) – Comedian, actor (TV's "The Riches", movies "Ocean's Twelve", "Ocean's Thirteen", "Mystery Men", "Shadow of the Vampire", "The Cat's Meow", "Across the Universe", "Valkyrie")
Jason Gedrick – 57 years old (1965) – Actor (TV's "Murder One", "Boomtown", movie "Iron Eagle")
Chris Rock – 57 years old (1965) – Comedian, actor ("I Think I Love My Wife", "The Longest Yard", "Bad Company", "Down to Earth", "Nurse Betty", "Grown Ups", "Grown Ups 2", "Everybody Hates Chris", "Madagascar", TV's "Saturday Night Live")
Juwan Howard – 49 years old (1973) – Basketball player
Ashton Kutcher – 44 years old (1978) – Actor (TV's "Two and a Half Men", "That '70s Show", "Punk'd", movies "No Strings Attached", "Killers", "Valentine's Day", "What Happens in Vegas", "The Butterfly Effect", "Dude, Where's My Car?")
Tina Majorino – 37 years old (1985) – Actress ("Napoleon Dynamite", "Waterworld", "When a Man Loves a Woman")
TODAY IS:
National Fettuccine Alfredo Day
National Send a Card to a Friend Day
Wave All Your Fingers At Your Neighbors Day
For additional information check out websites like: www.on-this-day.com, www.born-today.com, www.famousbirthdays.com, www.daysoftheyear.com, and www.nationaldaycalendar.com.