I was saddened this morning by the news that Cabela's is being bought out by Bass Pro.
Don't get me wrong, I like both stores…but it seems Cabela's and I have a much longer history!
My very first trip out west to Yellowstone, in 1993, included stops at both the Cabela's Outlet store in Kearney, NE and the main store in Sidney, NE. Both were highlights of the trip.
On every journey I have made to Yellowstone, if traveling out I-80, I was sure to stop at the main store in Sidney — if not both stores along the way.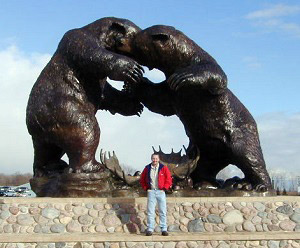 But then something happened…Cabela's kept adding new stores. Soon we had one in Dundee, MI. I remember making many trips over to that store to shop. I would just drive over there for the afternoon and drive back I loved that store so much.
Then there was talk of a store in our neighborhood — in Walker. Those negotiations fell through, but fortunately Grandville was able to save the deal to get a store here in West Michigan.
I've always kidded around (although half serious at the same time) that when I retire I wanted to work at Cabela's…now those dreams have be shattered.
In this deal, Cabela's agreed to be bought by rival Bass Pro Shops. The deal is valued at $5.5 billion and will nearly double the store count here in the United States. I'm guessing the current Cabela's stores will become Bass Pro stores. No word on what will happen in areas that have both stores.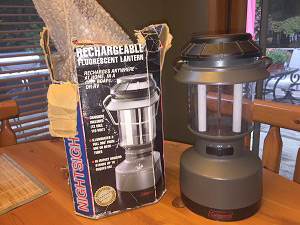 And as a side note…one of the best camping purchases I ever made was at Cabela's. Back on that very first trip to Yellowstone in the early 90's I bought a Coleman, rechargeable lantern. That thing still works as well as it did when I first purchased it! It still holds a charge and I've never had to replace a single bulb. It is over 23 years old and still going strong!
Thank you Cabela's… you will be missed. And I guess now I have to apply at Bass Pro for that retirement job!
Here is more on the history of Cabela's.