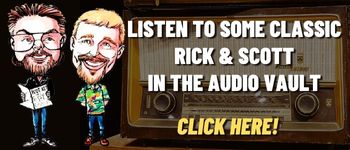 A quick look at Today in History, check out some Celebrity Birthdays, and find out what Days of the Year to celebrate.
TODAY IN HISTORY:
1861 – Florida seceded from the United States.
1870 – John D. Rockefeller incorporated Standard Oil.
1911 – The first photograph from an airplane was taken by Major Jimmie Erickson while flying over San Diego, CA.
1920 – The League of Nations ratified the Treaty of Versailles, officially ending World War I with Germany.
1943 – President Franklin D. Roosevelt sailed from Miami, FL, to Trinidad and became the first American President to visit a foreign country during wartime.
1946 – The U.S. Army Signal Corps successfully conducted Project Diana, bouncing radio waves off the moon and receiving the reflected signals.
1949 – Vinyl records were introduced.
1951 – Donald Howard Rogers piloted the first passenger jet on a trip from Chicago, IL to New York, NY.
1962 – NASA announced plans to build the C-5 rocket launch vehicle. It became better known as the Saturn V Moon rocket. It launched every Apollo Moon mission.
1964 – William Clay Ford took over control of the Detroit Lions. He paid $4.5 million for the football team on November 22nd, 1963.
1971 – PBS TV show "Masterpiece Theatre" premiered with host Alistair Cooke.
1983 – The children's television show "Fraggle Rock" debuted on HBO.
1990 – Time Inc. and Warner Communications Inc. completed a $14 billion merger. The new company, Time Warner, became the world's largest entertainment company.
1994 – Lorena Bobbitt went on trial n Manassas, VA. She was charged with maliciously wounding her husband John, by cutting off his penis with scissors. She was acquitted by reason of temporary insanity.
1995 – The WB Network debuted.
1997 – James Brown got a star on the Hollywood Walk of Fame.
1999 – The HBO original series "The Sopranos" debuted. It would run until June 10, 2007. Rolling Stone, TV Guide, and The Writer's Guild of America have called it the "Greatest TV Show" of all time.
1999 – John Stewart took over as host of "The Daily Show". He continued as host for 16 years.
2000 – Time-Warner agreed to buy America On-line (AOL). It was the largest-ever corporate merger priced at $162 billion. The Federal Trade Commission (FTC) approved the deal on December 14, 2000.
2001 – American Airlines agreed to acquire most of Trans World Airlines (TWA) assets for about $500 million. The deal brought an end to the financially troubled TWA.
2006 – The iTunes Music Store reached 850 million songs sold and 8 million videos sold.
2007 – The iTunes Music Store reached 2 billion songs sold, 1.3 million feature length films sold, and 50 million television episodes sold.
BIRTHDAYS:
William Sanderson – 79 years old (1944) – Actor ("Blade Runner", "Deadwood", "True Blood", TV's "Newhart")
Rod Stewart – 78 years old (1945) – Singer ("Maggie May", "Tonight's the Night", "Da Ya Think I'm Sexy", "All for Love")
Donald Fagen – 75 years old (1948) – Singer, keyboardist (Steely Dan)
George Foreman – 74 years old (1949) – Boxer
Pat Benatar – 70 years old (1953) – Singer ("Heartbreaker", "We Live for Love", "Hit Me With Your Best Shot")
Bobby Rahal – 70 years old (1953) – Race driver, owner
Michael Schenker – 68 years old (1955) – Guitarist (UFO, The Scorpions, Michael Schenker Group)
Shawn Colvin – 67 years old (1956) – Singer ("Sunny Came Home")
Evan Handler – 62 years old (1961) – Actor (TV's "Californication", "Sex in the City", "It's Like, You Know…")
Brad Roberts – 59 years old (1964) – Lead signer, guitarist (Crash Test Dummies)
Trini Alvarado – 56 years old (1967) – Actress ("Little Women", "The Frighteners")
TODAY IS:
National Bittersweet Chocolate Day
National Cut Your Energy Costs Day
National Houseplant Appreciation Day
National Oysters Rockefeller Day
For additional information check out websites like: www.on-this-day.com, www.born-today.com, www.famousbirthdays.com, www.daysoftheyear.com, and www.nationaldaycalendar.com.