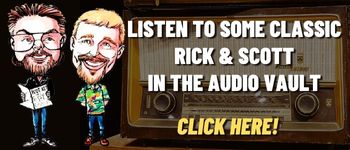 A quick look at Today in History, check out some Celebrity Birthdays, and find out what Days of the Year to celebrate.
TODAY IN HISTORY:
1770 – The first shipment of rhubarb was sent to the United States from London.
1787 – William Herschel discovered Titania and Oberon, the two moons of Uranus.
1805 – The Michigan Territory was created. It was made from the Indiana Territory and included Wisconsin and part of Minnesota. Michigan began operating as a State in 1835. Detroit was the first State Capital for land that extended all the way to the Mississippi River (the State's present boundaries were set in 1837).
1813 – The pineapple was first brought to Hawaii. It wasn't until 1899 that James D. Dole made an industry with it.
1861 – Alabama seceded from the United States.
1878 – In New York, NY, milk was delivered in glass bottles for the first time.
1902 – "Popular Mechanics" magazine was published for the first time.
1908 – Grand Canyon National Monument was created.
1913 – The first sedan-type car, manufactured by the Hudson Motor Company, was unveiled at the National Automobile Show in New York, NY.
1916 – A blizzard hit northern Michigan. Grand Rapids & Indiana Railroad trains were buried in 6-8 feet of snow at Bingham, MI (north of Traverse City).
1922 – In Toronto, Canada, Leonard Thompson became the first person to be successfully treated with insulin.
1927 – Louis B. Mayer, head of film studio Metro-Goldwyn-Mayer (MGM) announced the creation of the Academy of Motion Picture Arts and Sciences, at a banquet in Los Angeles, CA.
1935 – Amelia Earhart became the first woman to fly solo from Hawaii to California.
1940 – General Motors built it's 25 millionth car (a Chevy) at the Chevy Assembly plant in Flint, MI.
1958 – The television show "Seahunt" debuted on CBS. It ran for four years.
1963 – The Whiskey-a-Go-Go nightclub opened in Los Angeles, CA. It was recognized as the first disco in the U.S.
1964 – U.S. Surgeon General Luther Terry, MD, published the landmark report "Smoking and Health: Report of the Advisory Committee to the Surgeon General of the United States" saying that smoking may be hazardous to health. It sparked national and worldwide anti-smoking efforts.
1973 – Owners of American League baseball teams voted to adopt the designated-hitter rule on a trial basis.
1983 – Bob Ross debuted on the PBS television show "The Joy of Painting".
1994 – Sonny Bono declared his candidacy for a seat in Congress from Palm Springs, CA. He was elected that fall and served until his death in a 1998 skiing accident.
1995 – Michael Jackson released a statement saying, "I will no longer stand by and watch reckless members of the media try to destroy my reputation." The statement was a response to rumors of a video depicting Jackson fooling around with a young boy.
1995 – The WB TV network debuted.
1996 – The Space Shuttle Endeavor (STS-72) launched from Kennedy Space Center marking the start of the 74th Space Shuttle mission and the 10th flight of Endeavor.
1999 – WXMI Fox 17 in Grand Rapids, MI began the first 10:00 pm newscast in West Michigan.
2000 – The merger between AOL and Time Warner was approved by the U.S. government with restrictions to prevent a monopoly
2000 – The U.S. Postal Service unveiled the second Vietnam Veterans Memorial commemorative stamp in a ceremony at the Vietnam Veterans Memorial Wall in Washington, DC.
2002 – Ford Motor Company announced plans to close five plants, the most drastic cutbacks in two decades with 35,000 layoffs and the elimination of four models.
2005 – The iPod Shuffle was introduced. It could hold 250 songs!
2020 – Municipal health officials in Wuhan announced the first recorded death from COVID-19.
2021 – The Michigan State Capitol Commission voted to ban the open carry of firearms inside the Capitol building in Lansing.
BIRTHDAYS:
Ben Crenshaw – 71 years old (1952) – Golfer
John Sessions – 70 years old (1953) – Comedian (TV's "Whose Line Is It Anyway?")
Phyllis Logan – 67 years old (1956) – Actress (TV's "Downton Abbey")
Vicki Peterson – 65 years old (1958) – Musician (The Bangles)
Kim Coles – 61 years old (1962) – Actress (TV's "Living Single", "In Living Color")
Jason Connery – 60 years old (1963) – Actor ("Robin of Sherwood")
Kyle Richards – 54 years old (1969) – Actress (TV's "ER", "Little House on the Prairie", "Real Housewives of Beverly Hills")
Mary J. Blige – 52 years old (1971) – Singer
Marc Blucas – 51 years old (1972) – Actor ("First Daughter", TV's "Killer Women", "Necessary Roughness", "Buffy the Vampire Slayer")
Amanda Peet – 51 years old (1972) – Actress ("Whole Nine Yards", "2012", "Syriana", "A Lot Like Love", "Melinda and Melinda", "Body Shots", TV's "Togetherness", "Jack and Jill", "The Good Wife")
Rockmond Dunbar – 50 years old (1973) – Actor (TV's "Prison Break", "Soul Food")
TODAY IS:
International Parity at Work Day
National Human Trafficking Awareness Day
National Learn Your Name In Morse Code Day
National Step in a Puddle and Splash Your Friends Day
For additional information check out websites like: www.on-this-day.com, www.born-today.com, www.famousbirthdays.com, www.daysoftheyear.com, and www.nationaldaycalendar.com.