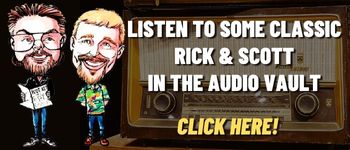 A quick look at Today in History, check out some Celebrity Birthdays, and find out what Days of the Year to celebrate.
TODAY IN HISTORY:
1784 – The United States ratified a peace treaty with England ending the Revolutionary War.
1878 – Alexander Graham Bell demonstrated the telephone for Britain's Queen Victoria.
1882 – The Myopia Hunt Club, in Winchester, MA, became the first country club in the United States.
1943 – President Franklin D. Roosevelt became the first President to fly in an airplane while in office. He flew from Miami, FL, to French Morocco where he met with British Prime Minister Winston Churchill to discuss World War II.
1951 – The first National Football League Pro Bowl All-Star Game was played in Los Angeles, CA.
1952 – NBC's morning news show, "Today", premiered with host Dave Garroway.
1954 – The Hudson Motor Car Company merged with Nash-Kelvinator. The new company was called the American Motors Corporation. The local Kelvinator plant was eventually sold to White Consolidated Industries which later went to Electrolux. Production on Clyde Park Avenue, in Grand Rapids, MI, ended in 1987.
1972 – The television show "Sanford & Son", starring Redd Foxx, debuted on NBC.
1972 – Elvis Presley's concert "Aloha from Hawaii" was broadcast live via satellite. It was the most watched broadcast by an individual entertainer in television history.
1973 – The Miami Dolphins defeated the Washington Redskins in Super Bowl VII and became the first NFL team to go undefeated in a season.
1979 – President Jimmy Carter proposed that Martin Luther King's birthday be made a National holiday.
1986 – "Rambo: First Blood, Part II" arrived at video stores. It broke the record set by "Ghostbusters", for first day orders. 435,000 copies of the video were sold.
1990 – ABC TV's "America's Funniest Home Videos" debuted as a weekly series with host Bob Saget.
1993 – Television talk show host David Letterman announced he was moving from NBC to CBS.
1998 – Whitewater prosecutors questioned Hillary Rodham Clinton at the White House for 10 minutes about the gathering of FBI background files on past Republican political appointees.
1998 – In Dallas, researchers report an enzyme that slows the aging process and cell death.
1999 – The impeachment trial of President Bill Clinton began in Washington, DC.
2000 – Late night TV show host David Letterman had quintuple bypass surgery.
2000 – The Dow Jones industrial average hit a new high when it closed at 11,722.98. Earlier in the session, the Dow had risen to 11,750.98. Both records stood until October 3, 2006.
2005 – A probe, from the Cassini-Huygens mission, sent back pictures during and after landing on Saturn's moon Titan. The mission was launched on October 15, 1997.
BIRTHDAYS:
Clarence Carter – 87 years old (1936) – Singer ("Slip Away", "Back Door Santa")
Jack Jones – 85 years old (1938) – Singer
Faye Dunaway – 82 years old (1941) – Actress ("Network", "Chinatown", "Bonnie & Clyde", TV's "The Practice")
Shannon Lucid – 80 years old (1943) – Astronaut (She held the record for the longest duration stay in space by an American, as well as by a woman. She is the only American woman to serve aboard Mir.)
Holland Taylor – 80 years old (1943) – Actress (TV's "The Practice", "Two and a Half Men", "Bosom Buddies", movies "One Fine Day", "George of the Jungle", "The Truman Show", "Legally Blonde")
Marjoe Gortner – 79 years old (1944) – Evangelist, actor ("Earthquake", "Bobby Jo and the Outlaw", "Viva Knievel!", TV's "Falcon Crest", "Airwolf", "Speak Up America")
Graham Marsh – 79 years old (1944) – Golfer
T-Bone Burnett – 75 years old (1948) – Musician
Carl Weathers – 75 years old (1948) – Actor ("Rocky", "Action Jackson")
Lawrence Kasdan – 74 years old (1949) – Screenwriter, director, producer ("The Empire Strikes Back", "Raiders of the Lost Ark", "Return of the Jedi", "Star Wars: The Force Awakens", "The Big Chill", "Grand Canyon", "The Accidental Tourist"). Graduated from the University of Michigan.
Geoff Tate – 64 years old (1959) – Singer, Musician (Queensryche)
Mark Addy – 59 years old (1964) – Actor ("The Full Monty", "The Flintstones in Viva Rock Vegas", TV's "Still Standing", "Game of Thrones")
Steve Bowman – 56 years old (1967) – Drummer (Counting Crows)
Tom Rhodes – 56 years old (1967) – Comedian
Emily Watson – 56 years old (1967) – Actress ("Hilary and Jackie", "Breaking the Waves", "Everest", "The Theory of Everything", "The Book Thief", "War Horse", "Miss Potter", "The Life and Death of Peter Sellers", "Gosford Park", "The Proposition", "Angela's Ashes")
L.L. Cool J – 55 years old (1968) – Rapper, actor (TV's "NCIS: Los Angeles", movies "Any Given Sunday", "Charlie's Angels", "Deep Blue Sea", "Last Holiday", "S.W.A.T.", "Rollerball")
Jason Bateman – 54 years old (1969) – Actor (TV's "Arrested Development", "Valerie", "It's Your Move", "Silver Spoons" movies "Horrible Bosses", "Identity Theft", "Bad Words", "Couples Retreat", "Up in the Air", "Juno", "Fast Track")
Dave Grohl – 54 years old (1969) – Lead vocalist, rhythm guitarist (Foo Fighters, Nirvana)
Jordan Ladd – 48 years old (1975) – Actress ("Never Been Kissed", "Cabin Fever", "Club Dread", "Death Proof", "Grace")
Grant Gustin – 33 years old (1990) – Actor (TV's "The Flash")
TODAY IS:
National Dress Up Your Pet Day
National Hot Pastrami Sandwich Day
National Organize Your Home Day
Take a Missionary to Lunch Day
For additional information check out websites like: www.on-this-day.com, www.born-today.com, www.famousbirthdays.com, www.daysoftheyear.com, and www.nationaldaycalendar.com.